7-HOUR LICENSE RENEWAL COURSE
There will be a SUNY Empire State College 7-Hour CTLTC Renewal Course available for persons seeking to renew their DOB issued plumbing and/or fire suppression license. The course will be held:
THURSDAY, MAY 7, 2015
We urge anyone seeking to renew their license to sign up before the course is filled to capacity. There will be 3-4 in-house small (20 person max) courses in 2015. The courses will be posted periodically on a needed basis, on the website. To register for any SUNY Empire State CTLTC courses go to the website listed below.
REMINDER – As a NYC certified training program, all participants who complete the 7-hour course will receive a certificate of completion. This course satisfies the requirements necessary to renew a certificate of competence or license for a licensed master plumber and for a licensed master fire suppression piping contractor. Pursuant to New York City Department of Buildings 2014 Administrative Code, Section 28-40.12 and NYC Rule section 19-02, this course must be taken within two years prior to licensee's renewal date.
MAYOR de Blasio
Members of the Foundation met with Mayor de Blasio on January 16th. During the meeting a variety of issues important to the plumbing industry were discussed. Follow up meetings with Administration officials have been scheduled.
CERTIFICATE OF FITNESS NEWS FROM THE FDNY
FAQ for the Certificate of Fitness (COF) On-Line Renewal option for Company Coordinators.
After completing a search that is expected to deliver significant results, why is the results area blank?
The FDNY COF online renewal program was optimized for Windows Internet Explorer (IE) 8 or higher. The COF renewal program works with older versions of IE, but can sometimes require scrolling down or using the PgDn key to see the results of the search.
I am a company coordinator; why don't I see the names of all of our COF holders?
There can be several reasons:
The employees COF is not linked to your company – the certificate's employer name field was left blank.
Certificate can no longer be renewed and requires taking a new test. Please check this link: http://www.nyc.gov/html/fdny/pdf/firecode/new cof test list.pdf
The certificate may be invalid for administrative reasons (such as OWE CHILD SUPPORT or UNDER INVESTIGATION etc.).
It is too early to renew (current date > 90 days of exp. date)
Expired over a year (current date > 1 year)
The certificate was already renewed.
Solution:
Please email pubrenew@fdny.nyc.gov with the certificate number, to receive an explanation or to add the correct employer name.
Some of the FDNY codes given to us don't work, why?
Each company code, comprised of letters and numbers, can have up to 120 COF holder records.
Some company codes were set up for future usage. The following message will appear if there are no COF renewals in that specific company code.
We couldn't find any matches. Please check your input and try again. Please check the spelling of the company code and make sure you are entering it correctly.
Where will the processed certificates be sent?
They will be sent to the designated coordinator(s) unless you specify in writing that you want them to be sent to COF holders homes.
If I see additional requirements next to the renewal requirements, what is necessary?
Follow the requirements link to confirm what requirements are necessary in order to renew the COF. All required documents must be submitted within a timely manner.
What happens if I do not submit the documents in a timely manner?
The renewal will not be processed. Furthermore, the renewal fees will not be refunded.
Are the company codes confidential?
Yes, please treat all company codes as confidential to safeguard your COF holders privacy. Company Code passwords will be changed periodically for security reasons.
Is there a sort function available for large lists of COF holders for companies?
Currently sorting is not supported, but we are working on it and hope to implement the feature soon.
Can I save the payment receipt screen as a PDF file?
It depends on the capabilities of your system. Please consult your IT services for support.
Can I change home or work address information on this site?
This COF renewal payment site does not support modifying COF records. Please email pubrenew@fdny.nyc.gov before paying for the renewal with any changes to the home address. In the subject line, please state your name and write "home address change" in the body of the email. Please write your COF number, a phone number and any changes requested.
Work address changes require Letters from companies or other supporting documents, thus changes to these addresses will require the COF holder to visit 9 Metro Tech during normal working hours. They cannot be changed with On Line renewals.
How often is the list changed?
The list is updated every day.
Who should I contact for additional support?
Check this FAQ page often for answers to frequently asked questions. Or send an email to pubrenew@fdny.nyc.gov with "online renewal questions" in the subject line.
"SEE SOMETHING, SAY SOMETHING"
Illegal plumbers and unpermitted plumbing work is a systemic problem. Illegal plumbing is not just leaky water pipes but includes illegal gas work as well. There are too many buildings and too few DOB inspectors to catch every illegal plumbing job in NYC. However, there are reporting methods for licensed plumbers and the general public which can help DOB's enforcement efforts.
People can call "311" and report complaints anonymously. People can contact DOB's Marshall Office and report illegal activities right to the unit that investigates these cases. And people can contact the Plumbing Foundation and we can bring these illegal and unsafe contractors to the authorities. Illegal plumbing is a safety concern that all New Yorkers must help prevent.
You can contact Salvatore Agostino, the Building Marshall, who handles all unlicensed activities not just unlicensed plumber/plumbers. We suggest you provide specifics like the address, exact floor of illegal work, and name(s) of unlicensed persons/firm performing the work. The Department of Buildings' Office of the Buildings Marshall phone number is 212 393-2930.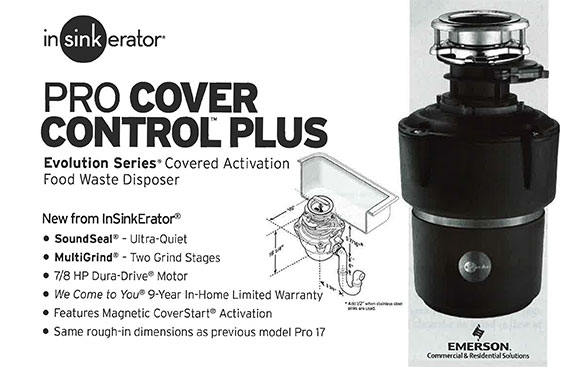 THE PIPECASTER is published by The Plumbing Foundation City of New York, 44 West 28th Street., 12th Floor. New York, New York; (212) 481-9740; Fax:(212) 481-7185. Lawrence J. Levine, Chairman; Thomas Maniuszko, Vice Chairman; Louis J. Buttermark, Treasurer; Stewart O'Brien, Executive Director; Terence O'Brien, Editor. Board of Directors: George Bassolino, Paul Belli, Peter Bisso, Marc Breslaw, Louis J. Buttermark, Harris Clark, Angelo Lemodetis, Lawrence J. Levine, Adam Levy, Scott Lyons, Thomas Maniuszko, Andrew Moran
FOUNDATION'S ENVIRONMENTAL STATEMENT
Since its establishment in 1986 the Plumbing Foundation has worked diligently to ensure that the plumbing industry has as little a "carbon footprint" on New York City as possible. The plumbing industry has historically utilized environmentally friendly materials like recycled cast-iron and copper piping/fittings. The Foundation will continue its role of protecting New York City as well as being an advocate for the environment by strengthening its water/sanitary regulations thereby reducing the City's wasteful water consumption.