Plumbers Local #1 2011 Apprentice Graduation
On November 10, 2011 a ceremony was held at Terrace on the Park to acknowledge apprentices who graduated from the Plumbers Local Union No. 1 Apprenticeship Program in New York City. This New York State Labor Department approved five year apprenticeship program is jointly administered by the Association of Contracting Plumbers of the City of New York & Plumbers Local #1. Classroom topics range from Mathematics and Science, to Layout, Rigging, and Plumbing Code. All graduates are certified in Medical Gas installations, certified with the New York State Department of Health in Backflow Device testing, have OSHA safety training, Department of Buildings scaffold training, and carry Certificates of Fitness from the New York City Fire Department.
The winner of the George Meany Academic Achievement award for the Spring class was Stephen Mullarkey, and the winner for the Fall class was Joshua Lanzara. Ten graduates were recognized for perfect attendance over the five years of apprenticeship. We congratulate them and all the graduating apprentices.
Reminder: DOB's Online LAA Filing System
DOB has implemented its online (E-filing) service for LAA applications for plumbing, oil burning, and fire suppression. In conjunction with this E-filing system DOB has revised the LAA form. This E-filing system should revolutionize the LAA system process. It will allow contractors to submit most LAA applications from their own offices, eliminate the time and expense of trips to DOB, eliminate the need for "Emergency Work Notices," streamline the LAA application process, and improve LAA recordkeeping. The E-filing system is totally voluntary but highly recommended.
Important aspects of the new LAA E-filing system:
Contractors who are registered with the E-filing system can file LAAs from their office for most LAA (see exceptions below).
The E-filing system will not allow you to process an application for:
legalization, an illegal address, to correct a "Work Without Permit" violation on the property, gas dryer installation, or for applications involving direct venting. For these types of applications a hardcopy submission of the NEW LAA form must be processed at DOB.
The Licensee must register for the E-filing and be issued a user ID and password. If you are registered for permit renewals you are AUTOMATICALLY registered for E-filing.
The E-filing will work for "Emergency Work." If E-filing is used for "Emergency Work" there is no need for a reference number to be issued.
Important aspects of the new LAA form:
No LAA submissions on the current LAA form will be accepted by DOB after that implementation date.
The new form is not as lengthy as the current LAA form. Currently, the LAA is a 2 page form; the new LAA will be only 1 page.
Although the new form is shorter, DOB still wants all pertinent work description information (space available under section 5F "Description of Work") to be as detailed and precise and precise as possible in that description. A more detailed work description lessens the possible problems that can be encountered, especially inspector's objections.
DOB will no longer be accepting Asbestos forms. However, please note if DOB conducts an audit on one of your jobs and you do not have a receipt from DEP stating that the ACPS or ASB4 was submitted to them, DOB may take administrative action against the licensee. Falsification of any statement is a misdemeanor under §28-211.128.201.2.12 and 28-203.1.1. A licensee may also lose their license for providing false information to DOB.
News From DOB
Benchmarking Reports: Violations With Penal
Building owners who have not submitted benchmarking reports required by Local Law 84/2009 must have done so by December 31, 2011, or the Department may issue a DOB violation carrying a $500 per-building penalty.
Resources for Benchmarking Compliance
Owners must submit energy use information for all buildings on their covered tax lots by using the Environmental Protection Agency's Portfolio Manager online benchmarking tool.
Visit the City's Greener, Greater Buildings Plan website at nyc.gov/GGBP to access the Portfolio Manager and other helpful information on benchmarking compliance.
Resources include the Benchmarking Help Center, available through 311, and in-person training classes.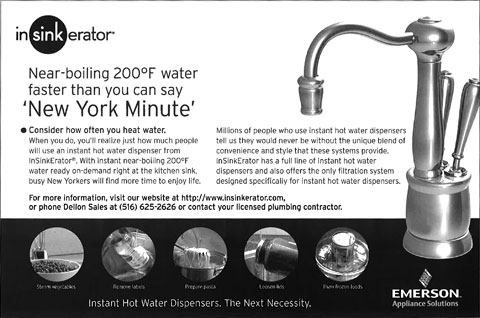 2012 7-Hour License Renewal Courses
The Construction Trades License Training Corporation (CTLTC) will be announcing their 2012 CTLTC 7-hour license renewal in the near future. The CTLTC plans to have a course in the early spring and another in September. Please check the website after January 20th for the exact dates and locations.
We highly suggest that anyone seeking to renew their license in 2012 or early 2013 register for this course. Please use the CTLTC's website to sign up:
Reminder
Completion of this 7-hour course satisfies the requirement for both Licensed Master Plumbers and Fire Suppression Contractors seeking to renew their license(s) which, under the New 2008 Administrative section of the Building Code, is a three year license period. However, licensees are required to take the 7-hour course within 24 months prior to the expiration of the license.
Building Bulletins From DOB
Enclosed are two bulletins from DOB. The first bulletin, 25/2011, sets form procedures and requirements for interim acceptance of field erected boilers used in buildings constructed under the 1968 Building Code or prior Codes until May 31, 2013. The second bulletin, 26/2011, establishes acceptance criteria for above-ground, nonmetallic fuel-oil storage tanks as alternative equipment in the 2008 NYC Construction Codes. For a listing of all DOB Building Bulletins from 2008 to present, use the link below:
http://www.nyc.gov/html/dob/html/codes and reference materials/buildings bulletin.shtml
Buildings Bulletin 2011·025 & 2011-026
http://www.nyc.gov/html/dob/downloads/bldgs_bulletins/bb_2011-025.pdf
http://www.nyc.gov/html/dob/downloads/bldgs_bulletins/bb_2011-026.pdf
Foundation's Environmental Statement
Since its establishment in 1986 the Plumbing Foundation has worked diligently to ensure that the plumbing industry has as little a "carbon footprint" on New York City as possible. The plumbing industry has historically utilized environmentally friendly materials like recycled cast-iron and copper piping/fittings. The Foundation will continue its role of protecting New York City as well as being an advocate for the environment by strengthening its water/sanitary regulations thereby lessening the City's wasteful water consumption.