7-HOUR LICENSE RENEWAL COURSE
For those individuals seeking to renew their DOB issued Plumbing and/or Fire Suppression licenses, there will be a 7-hour SUNY Empire State/CTL TC license renewal course on:
Wednesday, April 26, 2017
We urge everyone seeking to renew their license to sign up before the course is filled to capacity. Several in-house courses will be held throughout the rest of 2017. These courses will be small and will only seat 20 people. Dates for these courses will be listed sometime in June. To register for any SUNY Empire State/CTL TC license renewal courses, go to the website listed below:
REMINDER -As an NYC certified training program, all participants who complete the 7-hour course will receive a certificate of completion. This course satisfies the requirements necessary to renew a certificate of competence or license for a licensed master plumber and/or for a licensed master fire suppression piping contractor. Pursuant to New York City Department of Buildings 2014 Administrative Code, Section 28-40.12 and NYC Rule section 19-02, this course must be taken within two years p~or to licensee's renewal date.
DOB BULLETIN ON GAS WORK QUALIFICATION LAW
Below, please see full copy of DOB Service Update from February 2017:
Gas Work Qualification
Pursuant to Local Law 150 of 2016, beginning on January 1, 2020, the Department will require that anyone who performs gas work must possess either a Master Plumbers License or a Full or Limited Gas Work Qualification.
Gas Work refers to work covered under Section 101.2 of the New York City Fuel Gas Code (FGC), where the FGC requires that anyone who performs such work do so under a Licensed Master Plumber's direct and continuing supervision, provided that the term Gas Work shall not include periodic inspections required pursuant to Article 318 of Chapter 3 of Title 28 of the Administrative Code.
Applications for Gas Work Qualification received before January 1. 2019
To qualify for a Full or Limited Gas Work Qualification before January 1, 2019, you must meet the following requirements:
Registered Journeyman: Any individual registered as a JourneymanPlumber on or before January 1, 2019 will automatically receive a Full Gas Work Qualification. Full Gas Work Qualifications do not expire.
Other Individuals Working Under Licensed Master Plumbers: Other individuals with six (6) months experience or more working under a Licensed Master Plumber who wish to apply for a Limited Gas Work Qualification must complete the following steps:

Send an email to Limited GasWork@buildings.nyc.gov
Title the email Limited Gas Work Request
Include your full name, business address, and business email.
The Department will send applications, when available, to individuals who complete these steps. Limited Gas Work Qualifications will expire five (5) years after issuance and cannot be renewed.
Applications for Gas Work Qualification received on or after January 1. 2019.
As of January 1, 2019, anyone applying for a Full or Limited Gas Work qualification will need to adhere to more stringent qualifications. The Department will explain these qualifications in a Service Notice prior to January 1, 2019.
FOUNDATION'S COMMENTS ON DOB GAS WORKER BULLETIN
The Foundation sent a Jetter to DOB on February 28 regarding concerns with the above DOB Service Notice on gas work qualification requirements in conjunction with Local Law 150. Below is the content of that letter:
The Plumbing Foundation commends DOB for proactively taking measures towards the implementation requirements of Local Law 150 of 2016. Local Law 150 requires all individuals who perform gas work to be either licensed master plumbers (LMPs) or hold a "full" or a "limited" gas work qualification and to be in the employ of an LMP. It does not go in effect until January 1, 2020.

Individuals can apply for either type of qualification prior to January 1, 2020 and depending upon the date of application, the level of experience necessary to obtain the qualification changes. The Service Notice addresses the qualifications of both "full" and "limited" gas workers that will be issued prior to January 1, 2019 and has some issues which DOB should be aware of:

The Service Notice states that for those who apply now, the "full" gas work and "limited" gas work qualifications described above will expire on December 31, 2018 (emphasis supplied). That is not correct. Section 28-423.4 is very clear. If someone obtains a full gas work qualification there is "no expiration" and for someone who obtains a limited qualification, the expiration date is "5 years after issuance." No qualifications expire on December 31, 2018.
§28-423.3.1 of LL 150, requires a person seeking a limited qualification "…ha[ve] at least six months of full-time experience performing plumbing work under the direct and continuing supervision of a [LMP]," but the Service Notice does not require any documentation of this experience. Rather, DOB is simply seeking a list of people who are expressing interest in applying for a "limited" qualification. Why would DOB want to collect information from persons who may not have the required experience? We feel it is imperative that the application to become a "limited" gas worker be created and published and not a waitlist of individuals seeking to obtain the "limited" gas work application. DOB may be getting ahead of itself by collecting people's information, creating repetitive work, and confusing both DOB staff and gas workers employed by LMPs with this Service Notice.
The Service Notice requires a person to supply a business email. Not all, probably very few, field employees of LMPs performing gas work have business emails associated with LMP firms. Requiring business emails should not be a part for becoming a full or limited gas worker. It isn't a requirement to become a registered journeyman.
DOB RECENTLY ISSUED SEVERAL IMPORTANT BULLETINS AND UPDATES:
Buildings Bulletin 1 of 2017 clarifies the extent of testing required for alterations to existing fuel gas piping systems. See linked pdf of Buildings Bulletin 1 of 2017 for further details.
https://www1.nyc.gov/assets/buildings/bldgs_bulletins/bb_2017-001.pdf
DOB BULLETIN ON LAA FILINGS
Below, please see full copy of DOB Service Change from March 2017:
LAA Filings: Fire Stopping Requirements
Previously, the LAA required one of the following comments on the application:
"Fire Stopping will not be compromised"
"Fire Stopping to be restored"
With the new change, in all instances where the fire stopping has been restored, the Licensed Master Plumber or Licensed Master Fire Suppression Contractor must upload into DOB NOW: Inspections a signed and sealed statement on company letterhead with the following information at the time of request for LAA sign-off:
"All compromised fire stopping as a result of the work filed under LAA (#xxxxxxxxx) has been restored to prior legal conditions as per Sections 713 of the NYC Building Code."
For questions or additional information, please email inquiries to: Hublnspections@buildings.nyc.gov.
DOB BULLETIN ON TEMPORARY HEAT IN BUILDINGS UNDER CONSTR.
Below, please see full copy of DOB Service Update from January 2017:
Temporary Heat in Buildings Under Construction
To provide temporary heat for buildings under construction during the heating season – October 1 through April 30 – Plumbing Contractors may install salamanders by either connecting to cooking gas risers, temporary risers or by using the boiler in the building. As required, all Temporary Heat applications must be completed with a Department inspection or self-certification.
Installing salamanders connected to cooking gas riser or a temporary riser
Plumbing Contractors must file a Limited Alterations Application (LAA) for temporary heat, and in the description of work section, list the number of salamanders by floor.
The Plumbing Contractor must schedule through DOB NOW.' Inspections for gas roughing, gas test, and gas finish inspections.
All Local Law 63 and 64 of 2009 inspections must be completed e.g., temporary stand pipe inspections must be completed.
Using the existing boiler in the building
Plumbing Contractors must file a Limited Alteration Applications (LAA) for Temporary Heat, and in the description of work section, indicate the boiler that will be used and its location (e.g. floor).
The Plumbing Contractor must schedule through DOB NOW: Inspections for gas roughing inspections, gas test inspections, and when the controls and flue pipe are completed, a finish inspection. If the boiler room is not a fireproof enclosure, the Plumber must, unless otherwise noted as per approved plans:

install up to three sprinkler heads off the domestic water system (on a separate LAA application); or
if the Plumbing Contractor can confirm the main building sprinkler system was tested and activated, no additional sprinkler heads will be equired.
Boiler Inspections
Boilers must be inspected and approved by the Department's Boiler Division for temporary gas authorization. Upon successful inspection the Licensed Master Plumber must request Gas Authorization for the duration of the heating season through DOB NOW: Inspections. At the conclusion of heating season the meter will be removed, unless all boiler inspections are completed and all other end uses on the meter have been tested or have a lock wing gas shut-off valve installed.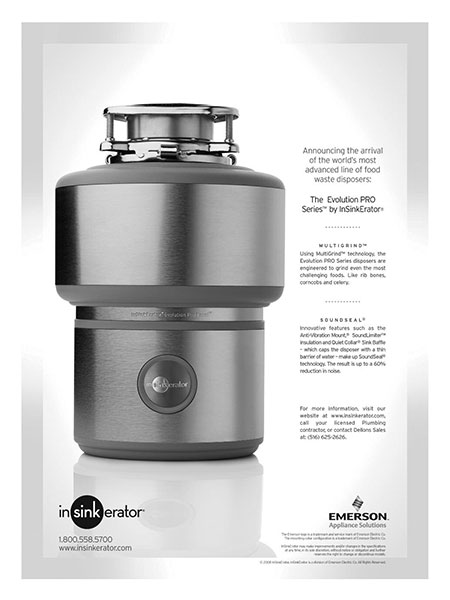 THE PIPECASTER is published by The Plumbing Foundation City of New York, 44 West 28th Street., 12th Floor. New York, New York; (212) 481-9740; Fax: (212) 481-7185. Lawrence J. Levine, Chairman; Thomas Maniuszko, Vice Chairman; Louis J. Buttermark, Treasurer; Stewart O'Brien, Executive Director; Terence O'Brien, Editor. Board of Directors: George Bassolino, Paul Belli, Marc Breslaw, Louis J. Buttermark, Harris Clark, Angelo Lemodetis, Lawrence J. Levine, Adam Levy, Thomas Maniuszko, Andrew Moran, Barr Rickman, Richard Turchiano Jr.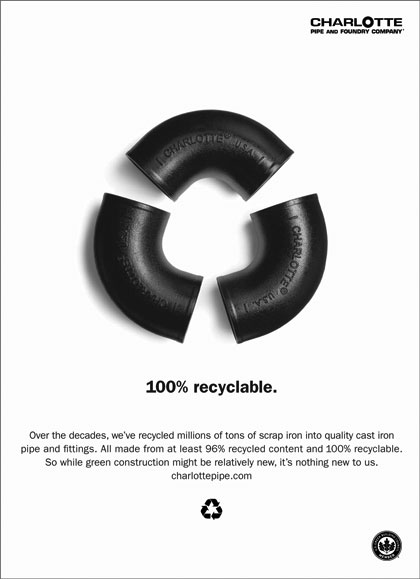 FOUNDATION'S ENVIRONMENTAL STATEMENT
Since its establishment in 1986 the Plumbing Foundation has worked diligently to ensure that the plumbing industry has as little a "carbon footprint" on New York City as possible. The plumbing industry has historically utilized environmentally friendly materials like recycled cast-iron and copper piping/fittings. The Foundation will continue its role of protecting New York City as well as being an advocate for the environment by strengthening its water/sanitary regulations thereby reducing the City's wasteful water consumption.