7-HOUR LICENSE RENEWAL COURSE
The Construction Trades License Training Corporation (CTLTC) has announced its 2012 CTLTC 7-hour license renewal course schedule. CTLTC will have two courses this year – May 23rd and September 12th. The registration has begun for the May 23rd course. However, the September 12th course's registration will not commence until after the May 23rd course.
We strongly suggest that anyone seeking to renew their license(s) in 2012 or early 2013 register for these courses. Please use the CTLTC's website to sign up.
PLEASE BE AWARE, THERE ARE LIMITED SPOTS FOR THE MAY 23rd COURSE & THOSE SEATS MAY BE FILLED WITHIN THE NEXT TWO WEEKS.
REMINDER – Completion of this 7-hour course satisfies the requirement for both Licensed Master Plumbers and Fire Suppression Contractors seeking to renew their license(s) which, under the new 2008 Administrative Section of the Building Code, is a three year license period. However, licensees are required to take the 7-hour course within 24 months prior to the expiration of the license.
FOUNDATION MEMBER RECOGNIZED BY NBC NY PROGRAM
Foundation Board of Director John Scarpinito of JES Plumbing & Heating Corp., was a featured contractor on NBC New York's "George to the Rescue." JES was the licensed plumbing contractor firm who obtained the LAA to correct the many plumbing issues of a new home at 146 Lexington Ave in Brooklyn, which was constructed by HPD only a few years ago. JES helped Ms. Anita Clark, the homeowner, who is a 25-year support-staffer with the NYPD, to correct many of the construction problems with the house. The Foundation would like to commend JES for aiding Ms. Clark's plumbing issues. To view the entire season premiere of "George to the Rescue," aired on March 24, please
use the link below:
http://www.nbcnewyork.com/the-scene/real-estate/George-To-The-Rescue-Home-Renovation-LX-137496358.html
DOB DEPUTY COMMISSIONER CORCORAN REPORTS THE AGENCY'S ENFORCMENT STATUS TO THE FOUNDATION
Listed below are excerpts from a March 12th letter written by Eugene Corcoran, Department of Buildings (DOB) Deputy Commissioner of Enforcement, in response to questions the Foundation had on unlicensed plumbing activities. The Foundation thanks Deputy Commissioner Corcoran for his responsiveness to the concerns of the licensed plumbing community whose utmost concern is, and always will be, the same objective of DOB; Public safety through the installation and maintenance of plumbing and gas systems by NYC licensed plumbers.
"Whether DOB is actually receiving all of the unlicensed complaints sent in by the Foundation?
All complaints received by IAD from the Foundation as well as from other parties are investigated and entered into a database for appropriate tracking. If another unit or agency is able to take appropriate action, the complaint will be referred to that entity.
To ensure that all complaints regarding unlicensed work are received by IAD we recommend that complaints for unlicensed work in progress be filed by calling 311 or by calling IAD directly at 212 442-2000. Complainants can verify that the complaint was logged and worded appropriately by logging onto the DOB website and searching for the complaint through BIS. We recommend that complaints regarding unlicensed business practices and illegal advertising be filed directly with IAD by calling (212) 442-2000, by writing a letter addressed to 11 Park Place, 2nd Floor, Suite 201, New York, NY 10007, or emailing us at IADComplaintbox@buildings.nyc.gov
How many unlicensed complaints are actually investigated rather than simply being issued warning letters?
All complaints received by IAD are taken and investigated as noted above.
How many violations and fines have been issued for unlicensed activity in 2011?
In 2011, twenty-nine (29) criminal court summonses were issued for unlicensed plumbing activity. To date, sixteen (16) of these summonses have resulted fines, three (3) resulted in bench warrants, three (3) have been dismissed, and seven (7) are still being adjudicated. Also in 2011, thirteen (13) ECB violations were written for unlicensed plumbing. To date, seven (7) of these ECB violations have resulted in fines, three (3) are pending, and three (3) were dismissed.
Why are bench warrants not listed on DOB's website?
Prior to 2010, the Department listed bench warrants under disciplinary actions. It stopped listing this information and instead began coordinating with the appropriate Law Enforcement Agencies to follow-up on these warrants, bringing defendants into court."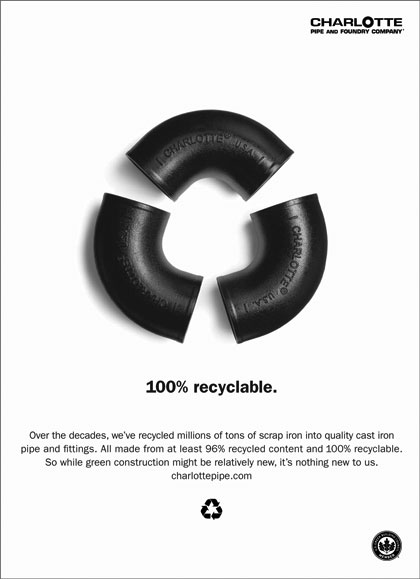 DOB PLUMBING UNIT INSPECTION UPDATE
DOB's plumbing unit will be hiring 8 new plumbing inspectors within the next 1-2 months. One of these new plumbing inspectors will be added to work with the LAA unit and another will be added to the "High Rise Unit." Please be aware that DOB plans to expand the "High Rise Unit" Citywide in the near future. Also, DOB plans to add hire an additional 7 new inspectors to the plumbing unit over the summer.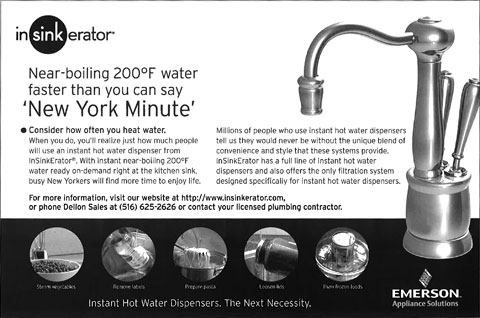 AD ON ILLEGAL USE OF PIPELINING
On the following page is front side of the Foundation's latest mailer, which was sent out to thousands of large property managers and superintendents throughout the 5 Boroughs, stating that PIPELINING IS ILLEGAL, as per DOB Bulletin 22/2011:
The office of Technical Certification and Research has reviewed the use of CIPP or epoxy spray lining for the repair of water and distribution systems, sanitary drainage systems, and storm drainage systems and has concluded that such use of pipe lining repair is not considered equivalent in quality, strength, effectiveness and durability pursuant to section AC 28-113.2.2, and therefore, pipe lining repair for any of the above systems shall not be permitted in New York City.
IT's the law.
Using Epoxy or CIPP to line pipes is Illegal in New York City
Make sure the company you use is a Licensed Plumber.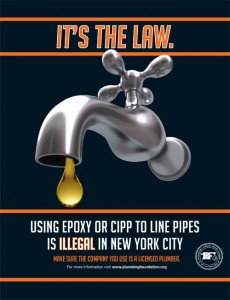 FOUNDATION'S ENVIRONMENTAL STATEMENT
Since its establishment in 1986 the Plumbing Foundation has worked diligently to ensure that the plumbing industry has as little a "carbon footprint" on New York City as possible.
The plumbing industry has historically utilized environmentally friendly materials like recycled cast-iron and copper piping/fittings. The Foundation will continue its role of protecting New York City as well as being an advocate for the environment by strengthening its water/sanitary regulations thereby lessening the City's wasteful water consumption.
THE PIPECASTER is published by The Plumbing Foundation City of New York, 44 West 28th Street, 12th Floor. New York, New York; (212) 481-9740; Fax:(212) 481-7185. Lawrence J. Levine, Chairman; Thomas Maniuszko, Vice Chairman; Louis J. Buttermark, Treasurer; Stewart O'Brien, Executive Director; Terence O'Brien, Editor. Board of Directors: George Bassolino, Paul Belli, Irwin Brenner, Marc Breslaw, Raymond Cardoza, Lawrence J. Levine, Scott Lyons, Robert Ricco, John Scarpinito