Annoucement of New Leadership
The Association of Contracting Plumbers (ACP), the management bargaining partner to the United Association of Plumbers Local #1, and The Plumbing Foundation City of New York, Inc., the leading advocacy association for New York City's plumbing industry, are pleased to announce new leadership following the retirement of Stewart O'Brien, who served both organizations for the past two decades.
The ACP has promoted Terence O'Brien and has appointed him as the Executive Vice President of the ACP. For the past decade, O'Brien has dutifully served as Deputy Director of the Plumbing Foundation. He is a leading advocate in the industry and is a vital resource for NYC policymakers and stakeholders. Prior to his time with the Plumbing Foundation, O'Brien worked for the New York State Senate and on countless political campaigns throughout New York State.
The Plumbing Foundation announced that April McIver will serve as its new Executive Director. McIver previously worked as a Policy Analyst for Success Academy Charter Schools and served as Counsel to the Albany-based lobbying firm Cordo & Company, LLC where she represented clients in various industries including construction, labor, health, pharmacy, education, and workers' compensation. McIver is a graduate of Albany Law School and a New York State licensed attorney.
ACP President Reed Rickman announced the new appointments saying, "We are pleased with the professional teams we have in place led by Terence, and with April at the Foundation, and look forward to building on the successes of the past to ensure the highest ethical standards in our industry are met; Terence has vast knowledge and experience to continue the great work of his predecessor."
"We are confident our incoming Director will continue the positive relationships we have with City agencies and elected officials, and that she will continue to ensure safe and sanitary plumbing and gas systems are delivered to the residents of our City" said Chairman of the Plumbing Foundation, Lawrence J. Levine.
Plumbing Foundation Speaks at Urban Green Council Event
Neil Skidell of The PAR Group represented The Plumbing Foundation as a panelist at the Urban Green Council's February 6, 2018 event on The Future of Domestic Hot Water in New York City. Moderated by Nicole Ceci, a Principal Mechanical Engineer at Steven Winter Associates, panelists discussed emerging issues in the technology of domestic hot water systems, including ways to reduce carbon emissions. Other panelists included Jared Rodriguez, the Assistant Director of Energy Utilities Conservation at LeFrak Organization, and Nick Shaw, the New York Product Specialist at 475 High Performance Building Supply. The Plumbing Foundation is committed to ensuring the NYC plumbing industry has as little a carbon footprint as possible. The event was highly informative and we look forward to working with Urban Green Council in the future.
DOB Revokes Plumbing and Fire Suppression Licenses
On November 29, 2017, the Office of Administrative Trials and Hearings (OATH) found Licensed Master Plumber and Fire Suppression Contractor William Harvey, owner of Orion Plumbing & Heating and H & F Plumbing, Inc., guilty of "negligence, incompetence, lack of knowledge, and/or disregard of the NYC Construction Code," and guilty of "submitting false and/or misleading statements to the NYC Department of Buildings." The OATH Administrative Law Judge (ALJ) recommended Harvey's license be revoked, and on November 30, 2017, both Harvey's Master Plumber and Fire Suppression Contractor licenses were revoked by DOB.
Among the charges, Harvey allowed non-employees to engage in plumbing and sprinkler work under his permits and worked without required permits. The ALJ stated "[n]egligence, incompetence, or lack of knowledge of laws and regulations can be shown by repeated, similar, and serious errors or errors that are so obvious that no reasonable professional would commit them." (Dep't of Buildings v. Harvey, OATH Index No. 214/17 at 2 [Nov. 29, 2017]). DOB's Master Plumber and Master Fire Suppression Piping Contractor License Board announced at its December 12, 2017 meeting that William Harvey's licenses were revoked by the Department.
The Plumbing Foundation strongly supports enforcement against bad actors in the industry and believes the NYC Construction Code should always be upheld to the highest standards. We commend the Department of Buildings for its enforcement efforts.
7-Hour License Renewal Course on April 25, 2018
For those individuals seeking to renew their DOB-issued Plumbing and/or Fire Suppression license(s), there will be a 7-hour SUNY Empire State College/CTLTC license renewal course on:
Wednesday, April 25, 2018
We urge everyone seeking to renew their license to sign up before the course is sold out. Several small, in-house courses will be held throughout the rest of 2018, but attendance at these courses will be capped at a lower number than the April 25th course. Dates for these in-house courses will be posted approximately one month before the course date. To register for any SUNY Empire State College/CTLTC license renewal courses, please visit the website listed below:
REMINDER – As an NYC certified training program, all participants who complete the 7-hour course will receive a certificate of completion. This course satisfies the requirements necessary to renew a certificate of competence or license for a licensed master plumber and for a licensed master fire suppression piping contractor. Pursuant to New York City Department of Buildings 2014 Administrative Code, Section 28-40.12, and NYC Rule section 19-02, this course must be taken within two years prior to licensee's renewal date.
NYC Buildings Bulletin 2018-001
On January 11, 2018, the NYC Department of Buildings issued a Buildings Bulletin clarifying the water supply requirements for building standpipe system zones serving floors higher than 300 feet above the lower level of Fire Department vehicle access. In addition, it was clarified by the Department of Buildings that "special service fire pumps" are fire pumps that are named differently because of their location in the building, but that they are subject to the same inspection requirements as fire pumps. There was a January 2018 Service Update notifying the industry that standpipe (SD) and sprinkler (SP) special service pump tests can now be selected as an inspection type in DOB NOW: Inspections.
Please see the full 2018-001 bulletin, included herein. Also avaible at:
https://www1.nyc.gov/assets/buildings/bldgs_bulletins/bb_2018-001.pdf
For the January 2018 service notice, please see:
https://www1.nyc.gov/assets/buildings/pdf/plumbing_enhancements_sn.pdf
OP-ED: DOB Withdraws Enforcement Program (For Now)
For over thirty years, The Plumbing Foundation has strongly supported efforts by the New York City Department of Buildings (DOB) in monitoring and acting upon bad actors who violate the New York City Construction Code and DOB's rules and policies. The Foundation fully acknowledges and supports DOB's complete authority to implement administrative policies in enforcing the laws and rules applicable to the plumbing industry. However, recently DOB instituted what the industry perceived as an arbitrary and capricious enforcement program without any discussion with, or notice to, the industry.
The enforcement program began in 2016. In a laudable effort to make the best use of limited resources, DOB instituted an enforcement program issuing violations to licensed plumbers when sign-off requests were denied—denials were based on various reasons, some of which were minor clerical errors. Unfortunately, it appears that DOB did not speak to the industry before implementing the new enforcement program but rather just began issuing numerous violations.
These violations—returnable to the Environmental Control Board—were issued to licensees, charging them with "negligence, incompetence, lack of knowledge, [or] disregard" of the Plumbing Code, a charge that can be used to suspend or revoke a plumber's license. Over the course of the 2016 enforcement program, it came to the attention of The Foundation that the violations received by these licensed plumbers were actually not for any workmanship issue but, quite simply, because plumbing sign-off requests were denied. As mentioned, some of these denials were the result of typographical errors (e.g. permit was for work on floor "5," but the sign-off request was typed in as "15"), and even mistakes made on DOB's end. It didn't matter to DOB the reason for the sign-off denial. Rather, DOB decided that if a licensed plumber had various sign-off denials then a charge of "negligence, incompetence, lack of knowledge, [or] disregard" of the Code was appropriate. Perhaps worst, DOB had not established a standard as to what percentage of a plumber's total number of sign-off requests had to be denied for a plumber to be deemed negligent, incompetent, or that he/she lacked knowledge of the Code. DOB had no set threshold of denials of sign-offs that if a plumber reached, he/she would be considered negligent, incompetent, or lacked knowledge of the Code. In fact, DOB admitted at an Office of Administrative Trials and Hearings (OATH) hearing that even a single denial could lead to a violation, even if that was merely one denial out of hundreds of requests by such licensee. But perhaps the most troubling is that a guilty finding on an ECB violation charging a plumber with "negligence, incompetence, lack of knowledge, [or] disregard" of the Code can be used to suspend or revoke a plumber's license at a subsequent proceeding where the underlying facts could not be contested since the matter had already been adjudicated by the same parties at ECB.
More DOB Communication is Needed
On numerous occasions, The Foundation communicated to DOB the unfairness of such an overly broad violation program. In 2017, DOB withdrew all violations that had not yet been adjudicated at ECB but let stand the findings and fines already held against licensees. In 2018, a licensee filed an Article 78 proceeding against DOB seeking to reverse and dismiss outstanding violations where he had been found guilty. The Petitioner argued that DOB acted arbitrarily and capriciously in enforcing such a program with no standard, and that the OATH Hearings division was an improper venue for charges alleging "negligence, incompetence, [or] disregard," of the code. One week later, the remaining violations which were the subject of the lawsuit were dismissed by the City, and the licensee was instructed on how to obtain a refund for his civil penalty. As of today, DOB appears to have ceased this enforcement program (although the lawsuit has not been withdrawn).
This episode could have been avoided if DOB had simply invited the industry to discuss the proposed enforcement program before beginning its enforcement efforts. Nothing would have been compromised if DOB reached out to stakeholders prior to the program's implementation. The Foundation strongly believes working with the industry affected by its policies is an important practice DOB should institute: that is Good Government. All regulators should seek input from the regulated communities before instituting new policies or programs that strongly affect such communities. The Foundation will continue monitoring this matter and will update the industry of any changes in DOB policies or any developments related to the Article 78 proceeding. The Foundation will also continue its efforts to work with DOB to prevent similar issues in the future.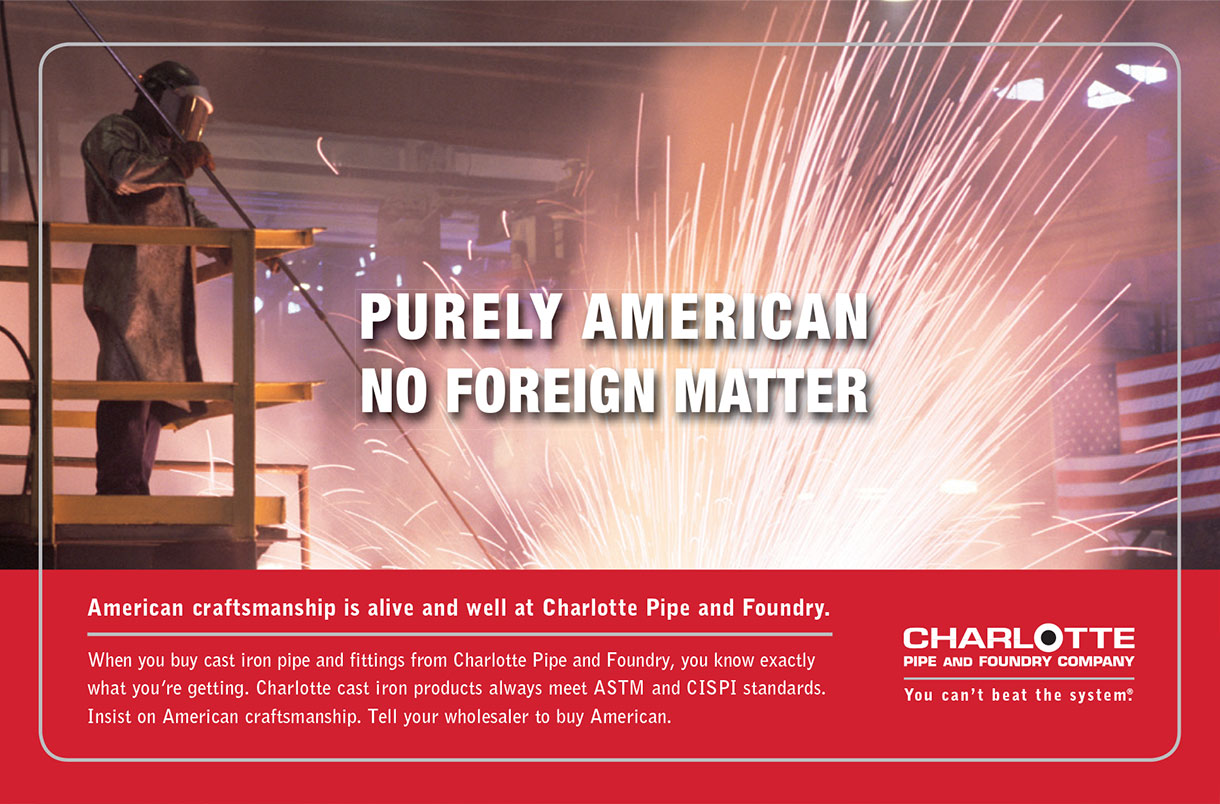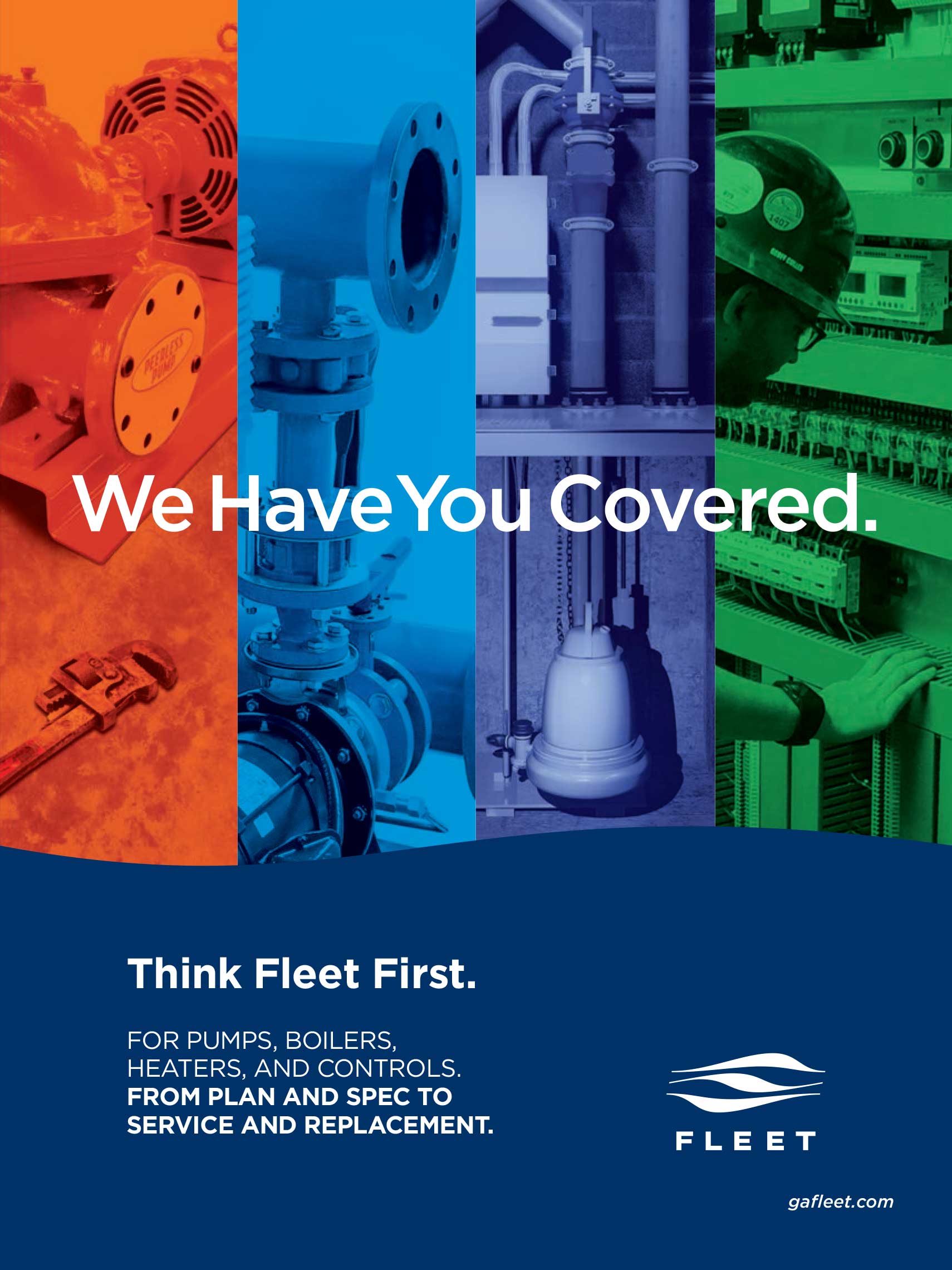 THE PLUMBING FOUNDATION'S ENVIRONMENTAL STATEMENT
Since its establishment in 1986, The Plumbing Foundation has worked diligently to ensure that the plumbing industry has as little a "carbon footprint" on New York City as possible. The plumbing industry has historically utilized environmentally friendly materials such as recycled cast-iron and copper piping/fittings. The Foundation will continue in its role of protecting New York City as well as being an advocate for the environment by strengthening its water/sanitary regulations and thereby reducing the City's wasteful water consumption.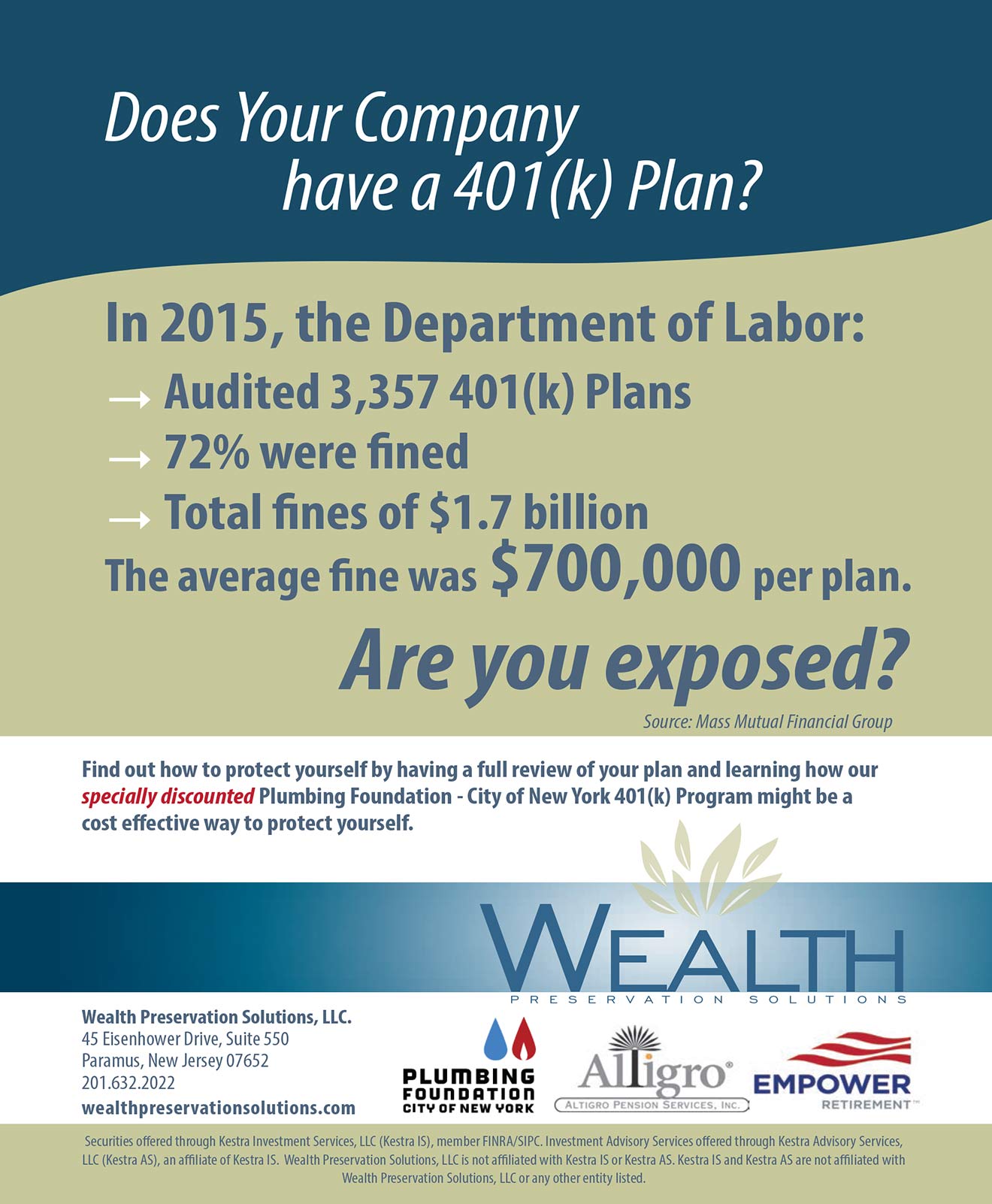 THE PIPECASTER is published by The Plumbing Foundation City of New York, Inc., 44 West 28 Street, Floor 12, New York, NY 10001; (212) 481-9740; Fax (212) 481-7185; Lawrence J. Levine, Chairman; Thomas Maniuszko, Vice Chairman; Louis J. Buttermark, Treasurer; April McIver, Executive Director; Terence O'Brien, Editor. Board of Directors: George Bassolino, Paul Belli, Marc Breslaw, Louis J. Buttermark, Harris Clark, Angelo Lemodetis, Lawrence J. Levine, Adam Levy, Thomas Maniuszko, Andrew Moran, Barr Rickman, Richard Turchiano