NYC Department of Buildings Commissioner Steps Down
NYC Department of Buildings Commissioner Rick D. Chandler, PE, stepped down from his position at the end of January 2019. He worked for New York City for 31 years, 20 of which were served at the Department of Buildings ("DOB"). First Deputy Commissioner Thomas Fariello, RA, has stepped in as Acting Commissioner until Mayor Bill de Blasio appoints a new permanent DOB Commissioner. The Plumbing Foundation thanks Mr. Chandler for his hard work and transparency as Commissioner of DOB. On behalf of the Board of Directors of the Plumbing Foundation, we wish him luck in his future endeavors.
For more information please see the DOB's press release available at:
https://www1.nyc.gov/office-of-the-mayor/news/010-19/mayor-de-blasio-rick-chandler-stepping-down-buildings-commissioner
SUNY Empire State College & Construction Trades License Training Corp: Live Master Plumber and Master FSC License Renewal Course
MONDAY, APRIL 15, 2019
NEW YORK LAGUARDIA AIRPORT MARRIOTT
102-05 DITMARS BLVD.
EAST ELMHURST, NY 11369
8:00AM – 4:30PM
TO REGISTER PLEASE VISIT THE LINK BELOW:
IF YOU HAVE ANY QUESTIONS PLEASE CALL 212-481-9740 OR EMAIL info@plumbingfoundation.nyc
Department of Buildings Notice: Updated L2 Form
The New York City Department of Buildings ("DOB") recently updated the L2 form to include additional waiver request information. The form is effective as of March 25, 2019. It requires applicants or property owners to submit the revised L2 form when requesting an override, reduction, or waiver of civil penalties for work without a permit.
For the service notice please visit this link: https://www1.nyc.gov/assets/buildings/pdf/l2_update_sn.pdf
For the revised L2 form please visit this link: https://www1.nyc.gov/assets/buildings/pdf/l2.pdf
Utility Companies Announce Extension of Effective Date For Enforcement of Operator Qualification in CT 87
Consolidated Edison Company of New York, Inc. ("Con Ed") and the Brooklyn Union Gas Company d/b/a National Grid ("Nat Grid") announced at the beginning of February that the original effective date of January 1, 2019 for enforcement of operator qualification in Covered Task 87 (conducting interior jurisdictional piping construction and maintenance activities) is being extended to April 15, 2019.
If you are already in the Plumbing Foundation's Gas Operator Qualification ("GOQ") membership program, you are on your way to becoming operator qualified and you should continue to complete the required program components as to not delay obtaining your OQ card. The enforcement date extension by Con Ed and Nat Grid merely provides you more time to comply with the program components but in no way do we recommend you delay your completion of such program components.
NOTE: The extension of the OQ requirement for Covered Task 87 does not impact the federally mandated (US DOT) random drug testing which is currently underway as part of the Plumbing Foundation's GOQ Program. You and/or your employees MUST comply with the random drug testing since the original effective date of Covered Task 87 enforcement was January 1, 2019 and the program was enacted based on that original commencement date.
We will advise the industry of the new effective date as soon as possible. For more information please visit our website:
https://www.plumbingfoundation.nyc/gas-operator-qualification
Governor Proposes Congestion Pricing Plan in NYS Budget
In January 2019, Governor Andrew Cuomo introduced his Executive Budget Proposal for Fiscal Year 2019-2020. Under Part BB of his proposal for Transportation, Economic Development, and Environmental Conservation, the Governor added a new Article 44-C to the Vehicle and Traffic Law, entitled "Congestion Tolling Program." The new Article would create a "congestion tolling zone" (the "zone") which is the geographic area in Manhattan south of and including 60th Street and "to the extent practicable but shall not include FDR Drive." The zone includes roadways, bridges, tunnels, approaches and/or ramps located within or entering into this zone. Further, it would authorize the Triborough Bridge and Tunnel Authority ("TBTA") to implement this plan and would give TBTA the power to charge tolls and fees for vehicles entering or remaining in the zone.
Then on February 26, 2019, a joint press release from Governor Cuomo and New York City Mayor Bill de Blasio announced a 10-point plan to transform and fund the Metropolitan Transit Authority ("MTA"). Part of such plan includes a congestion pricing financing model, which includes electronic tolling devices to be installed on the perimeter of the "Central Business District," defined as streets south of 61st in Manhattan, excluding the FDR. While emergency vehicles and those operated by or transporting people with disabilities or hardships are exempt, there are no other exemptions or discounts provided to commercial vehicles, specifically service vehicles providing essential 24/7 services like plumbing.
During the week of March 11th, the New York State Senate and Assembly both introduced their one-house budget proposals, neither of which included Governor Cuomo's congestion plan as written.
There are several trade associations and coalitions, including the Plumbing Foundation, working to ensure there are reasonable carve outs and/or discounts for commercial vehicles, including 24/7 service vehicles.
The NYS Budget is due April 1, 2019. The Plumbing Foundation will provide an update on the final congestion pricing plan if and when it is included in the final adopted Budget.
Heath Consultants Launches Strategic Distribution Partnership with Platsky Company to Offer Best-In-Class Natural Gas Leak Detectors

Westbury, NY – March 20, 2019 – Heath Consultants, the world leader in natural gas utility protection products and services, announced a strategic partnership with Platsky Company Inc., a leading manufacturer's representative agency in the plumbing and utility industries. Platsky Company Inc. will distribute Heath's custom portable gas detectors to the Metropolitan New York area through a newly formed company called City Calibration Centers.
The initial focus will be on the implementation of New York City's Local Law 152 of 2016: Under New York City Local Law 152 of 2016- all exposed gas piping systems within commercial buildings shall be periodically inspected by a licensed master plumber for excessive corrosion or piping deterioration, illegal connections, and non-code compliant installations. Utilizing a portable combustible gas detector is required and the inspection shall cover all public spaces, hallways, corridors, and mechanical/boilers rooms to determine if there is a gas leak. An inspection revealing a gas leak, or evidence of illegal or non-code compliant installation must be reported to the building owner, the local utility and the Department of Buildings immediately. An unsafe or hazardous condition may result in immediate suspension of gas service to the building until the piping systems are repaired or brought into compliance.
The LMP200 gas detector can be used for NYC Local Law 152 Inspections, as well as inside gas jurisdiction inspections governed by the New York State Department of Public Services and "Gas Outs".
NYC Local Law 152 requires the recording of calibrations to be available in real-time. City Calibrations Centers will store the data on a secure cloud. As part of the record keeping, licensed plumbers will need to supply their license number, telephone, email, address and contact name.
The LMP200 portable gas detector from Heath will only be available to licensed master plumbers at an introductory price of $1195 plus tax starting in April 2019. A waiting list for the LMP200 is available now and can be accessed by visiting City Calibration Centers Website http://www.citycalibration.com/
City Calibration Centers will be opening strategically located calibration stations at established plumbing supply wholesalers throughout all five boroughs of New York City, Westchester, Long Island, and northern New Jersey. In addition to providing the calibration service, each site will have tools, accessories, and parts available for purchase. Master plumbers can drop the device off at any City Calibration Centers to be sent out for service or repair.
City Calibration Centers will be creating a YouTube channel that will allow end-users to view videos on the proper operation of the LMP200. Platsky will also have gas safety instructors who will be able to support licensed master plumbers locally for training.
About Heath Consultants
Since 1933 Heath Consultants Incorporated has led the industry in the safety of natural gas utilities infrastructure through innovative product development and continuous field services growth. Heath's innovative products have led to safer survey practices for both gas utilities and our own field services division. These breakthroughs in technology are due in large part to the efforts of our engineering and marketing experts who research and develop new products and services through strategic partnerships with well recognized research and development organizations and industry trade associations. For more information, please visit: https://heathus.com.
About Platsky Company
For over 80 years, Platsky has been a manufacturing representative in the plumbing, HVAC, utility and architectural/design industries. The manufacturers Platsky represent offer a complete range of products used in all phases of plumbing and HVAC. From design and specification of new construction to renovation, repairs and service. For more information about how Platsky represents the brands you trust, visit www.platsky.com and follow @platskyco on all social media platforms.
For more information concerning this press release contact:
Ruth Krueger
Digital Content Producer
Platsky/PlatskyHVAC
Representing The Brands You Trust
P: 516-333-9292 x 266
E: rkrueger@platsky.com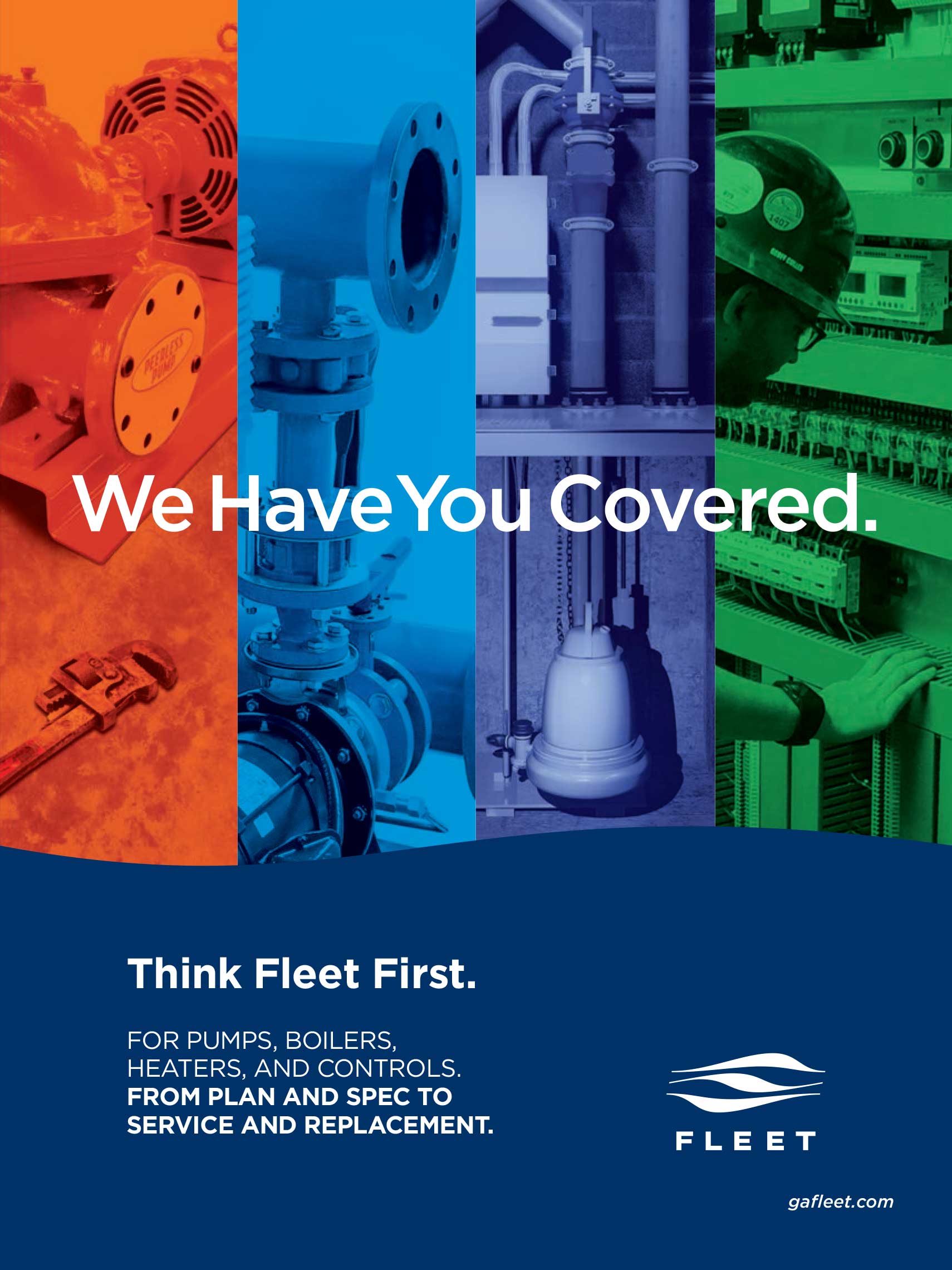 NYC Department of Buildings Introduces New Construction Safety Units
The New York City Department of Buildings ("DOB") introduced in January 2019 the reorganization of the BEST Squad, Excavation/Interior Demolition, and Scaffold Safety Units. Two new units have been created: the Construction Safety Enforcement Unit (CSE) and the Construction Safety Compliance Unit (CSC).
The CSC is responsible for performing periodic inspections, examinations of site safety plans and full demolition plans, as well as processing site safety-related waiver requests, scaffold safety inspections, and interior and full demolition inspections. The link below includes the forms and email addresses permit holders will need to know to submit requests to the CSC.
The CSE is responsible for conducting emergency inspections and for responding to construction incidents, accidents, complaints, and inspections for violations or SWOs issued by the CSC unit. The CSE is also responsible for technical reviews and audits.
For more information please refer to DOB's service notice:
https://www1.nyc.gov/assets/buildings/pdf/csc_cse_unit_sn.pdf
THE PLUMBING FOUNDATION'S ENVIRONMENTAL STATEMENT
Since its establishment in 1986, the Plumbing Foundation has worked diligently to ensure the plumbing industry has as little a "carbon footprint" on New York City as possible. The plumbing industry has historically utilized environmentally friendly materials such as recycled cast-iron and copper piping/fittings. The Foundation will continue in its role of protecting New York City as well as being an advocate for the environment by strengthening its water/sanitary regulations and thereby reducing wasteful water consumption in the City.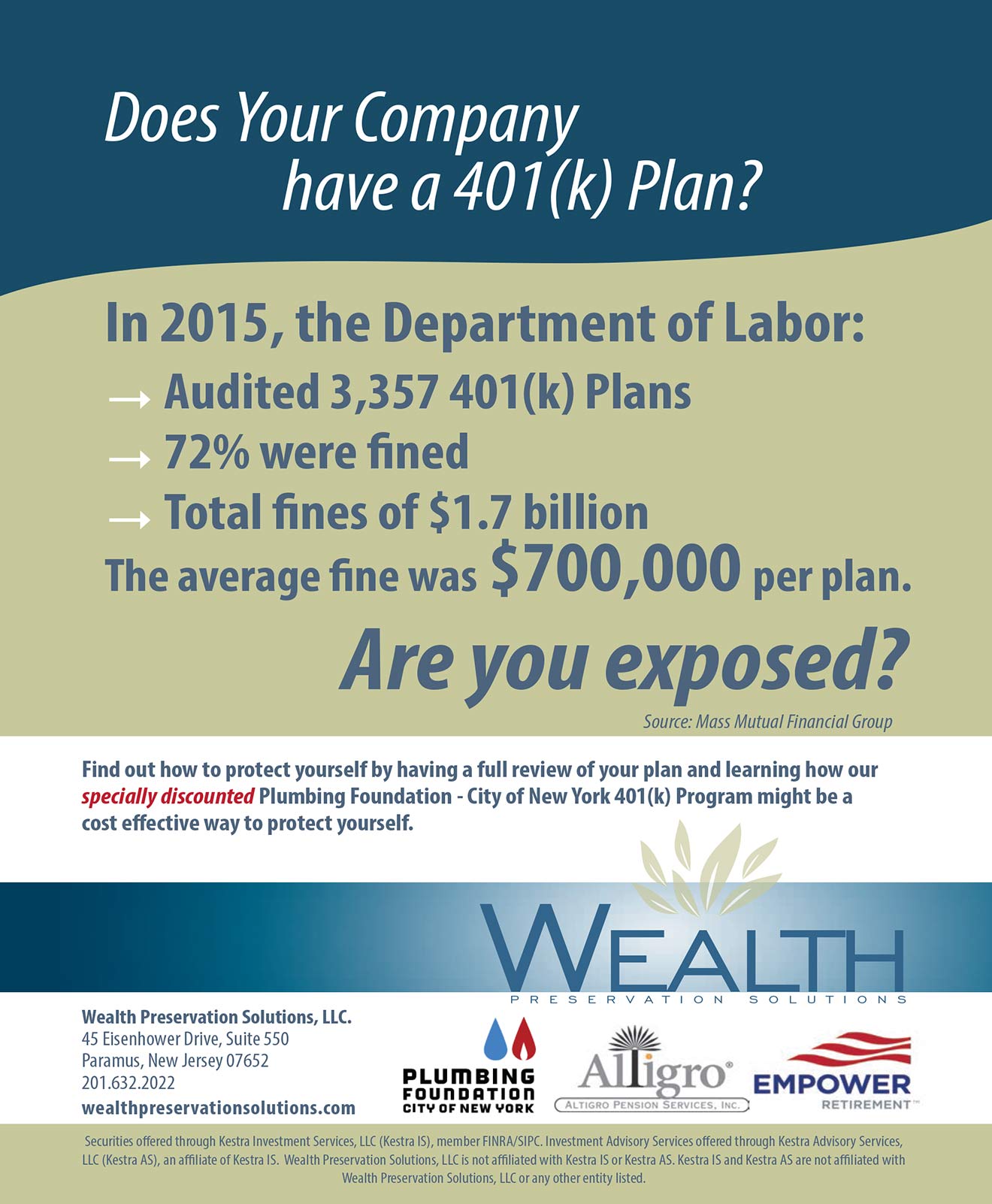 THE PIPECASTER is published by the Plumbing Foundation City of New York, Inc. 535 Eighth Avenue, Floor 17, New York, NY 10018 | Phone (212) 481-9740 | Fax (212) 481-7185 | (E) info@plumbingfoundation.nyc
Lawrence J. Levine, Chairman; Thomas Maniuszko, Vice Chairman; Louis J. Buttermark, Treasurer; April McIver, Executive Director; Terence O'Brien, Editor. Board of Directors: George Bassolino, Paul Belli, Marc Breslaw, Louis J. Buttermark, Harris Clark, Angelo Lemodetis, Lawrence J. Levine, Adam Levy, Thomas Maniusko, Andrew Moran, Barr Rickman, Richard Turchiano