2012 LICENSE RENEWAL COURSES
The Construction Trades License Training Corporation (CTLTC) has announced its 2012 CTLTC 7-hour license renewal course schedule. CTLTC will have two courses this year – May 23rd and September 12th. The registration has begun for the May 23rd course. However, the September 12th course's registration will not commence until after the May 23rd course.
We highly suggest that anyone seeking to renew their license(s) in 2012 or early 2013 register for these courses. Please use the CTLTC's website to sign up.
REMINDER
Completion of this 7-hour course satisfies the requirement for both Licensed Master Plumbers and Fire Suppression Contractors seeking to renew their license(s) which, under the new 2008 Administrative Section of the Building Code, is a three year license period. However, licensees are required to take the 7-hour course within 24 months prior to the expiration of the license.
NEW FEDERAL RESTRICTIONS ON COMMERCIAL VEHICLES
Recently, new Federal regulations took effect impacting individuals with commercial licenses and the owners of certain commercial vehicles. These regulations may have an impact on your business.
The Federal Motor Carrier Safety Administration (FMCSA) and the Pipeline and Hazardous Material Safety Administration (PHMSA) amended regulations to restrict the use of hand-held mobile telephones by drivers of commercial motor vehicles (CMVs). CMV drivers can face a federal civil penalty of up to $2,750 for each offense and can be disqualified from driving if he/she obtains multiple offenses. Also, OWNERS who fail to require their drivers to comply with this new rule can face a penalty of up to $11,000.
In general, a CMV is a vehicle that is used as part of a business and is involved in interstate commerce and fits any of these descriptions (most importantly to the plumbing industry is the last provision):
Weighs 10,001 pounds or more
Has a gross vehicle weight rating or gross combination weight rating of 10,001 pounds or more
Is designed or used to transport 16 or more passengers (including the driver) not for compensation
Is designed or used to transport 9 or more passengers (including the driver) for compensation
A vehicle that is involved in Interstate or Intrastate commerce and is transporting hazardous materials in a quantity requiring placards is also considered a CMV (vehicles transporting a quantity of hazardous materials requiring placarding under 49 CFR Part 172 or any quantity of a material listed as a select agent or toxin in 42 CFR Part 73).
For further information and a complete copy of the new Federal commercial vehicle hand-held mobile telephone regulation please use the link below:
http://www.fmcsa.dot.gov/rules-regulations/administration/rulemakings/rule-programs/rule making details.aspx?ruleid=347
METROPOLITAN COMMUTER TAX
The New York State Metropolitan Commuter Transportation Mobility Tax ("MCTMT") has had a change in its structure that will reduce taxes for current taxpayers.
MCTMT taxes only apply to those employers with payroll in excess of $312,500 in any calendar quarter.
The MCTMT tax rates have also changed as follows
| WAGES | RATE |
| --- | --- |
| $0 – $312,500 | – 0 – |
| $312,501 – $315,000 | 0.11% |
| $315,000.01 – $437,500 | 0.23% |
| $437,500 | 0.34% |
In addition, there are also changes in the Franchise Tax on New York Manufacturer and new provisions of the Hurricane Irene and Tropical Storm Lee Assessment Relief Act and Infrastructure Investment Act (Allows certain entities to enter into contracts to repair, modernize or otherwise improve the state's infrastructure). Contractors should contact their accountants and/or payroll companies for further information on these changes and new provisions at the State level.
Lastly, there have been changes in FICA and Unemployment Insurance rates
FICA Tax at 4.2% instead of 6.2% on employee's portion of their salary for 2 months extended until February 28, 2012. Awaiting court approval of extension beyond.
Federal Unemployment rates increased for New York, New Jersey and Connecticut from .8% to 1.1% for the 4th quarter of 2011 and 2012.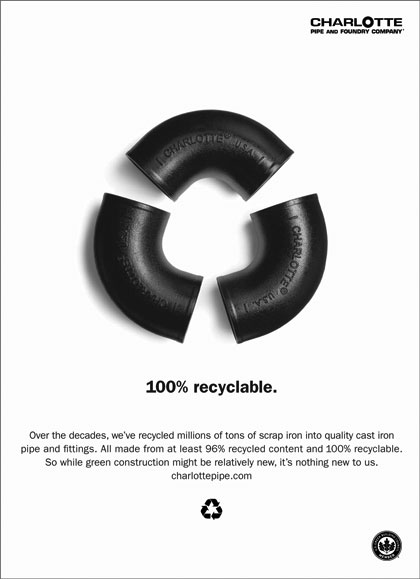 WAGE THEFT PREVENTION ACT
A New York State Law (Wage Theft Prevention Act) requires employers to provide and obtain certain documentation to/from employees regarding wages, wage rates, paydays, etc. In particular, please note that at the time of hire and on February 1st of each year (new requirement), each employee must be provided an Acknowledgement Form detailing certain information (wages, payday, etc.) which must be signed by the employee and retained by the employer for six years. (Sample Acknowledgement Forms listed below. Please note that there are different Acknowledgement Forms depending under the type of pay rate [hourly, weekly, salary, etc.). Most of the Act's other requirements are probably already being addressed by your payroll company/paystubs.
Failure to comply can result in serious penalties to the employer.
NOTE:
This law is very extensive and burdensome. It applies to virtually all employees in the State regardless of the type of industry or signatory status.
INSTRUCTIONS
http://www.labor.ny.gov/formsdocs/wp/LS53.pdf
SAMPLE FORM
http://www.labor.ny.gov/formsdocs/wp/LS54.pdf
GUIDELINES
http://www.labor.ny.gov/formsdocs/wp/LS52.pdf
FAQ:
http://www.labor.ny.gov/workerprotection/laborstandards/PDFs/wage-theft-prevention-act-faq.pdf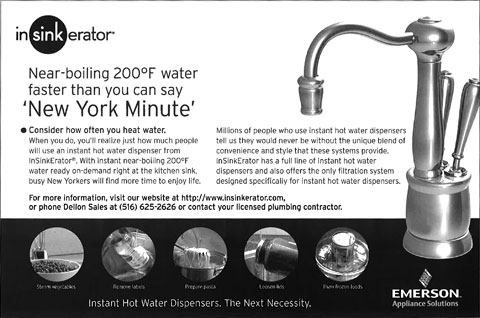 NO DOB INSPECTORS OR SELF CERT DATES
Please find below a list of the Plumbing Inspectors all day training schedule. No inspections will take place on these dates including self-certification.
2012 PLUMBING INSPECTOR TRAINING DATES:
March 30, April 27, May 25, June 29, July 27, August 24, September 28, October 26 and November 30.
All training are 8 am – 4 pm at the 6th Floor Training Room.
UPDATE ON LOCAL LAW 57/2010
NEW FLOW RATES ON PLUMBING FIXTURES
Amended the Plumbing Code relating to maximum flow rates for certain plumbing fixtures allowed the use of dual flush toilets, and required Watersence labeling on plumbing fixtures. Specifically it amended table 604.4 of the Plumbing Code. This Law will be enforced starting on any permit issued after JULY 1, 2012. Any jobs that are filed after July 1, 2012 must have fixtures that meet the new standards or a violation may be issued, as per DOB's ruling. Also, note that according to the Law it is illegal for any person to sell or offer the sale of any fixtures which do not meet the new standards.
| PLUMBING FIXTURE OR FIXTURE FITTING | MAXIMUM FLOW RATE OR QUANTITY |
| --- | --- |
| Lavatory, private | [2.2] 1.5 gpm at 60 psi |
| Lavatory, public (metering) | 0.25 gallon per metering cycle |
| Lavatory, public (other than metering) | 0.5 gpm at 60 psi |
| Shower head | [2.5] 2.0 gpm at 80 psi |
| Sink faucet | 2.2 gpm at 60 psi |
| Urinal | [1.0] 0.5 gallon per flushing cycle |
| Water closet | [1.6] 1.28 gallons per flushing cycle or equivalent dual flush |
FOUNDATION'S ENVIRONMENTAL STATEMENT
Since its establishment in 1986 the Plumbing Foundation has worked diligently to ensure that the plumbing industry has as little a "carbon footprint" on New York City as possible.
The plumbing industry has historically utilized environmentally friendly materials like recycled cast-iron and copper piping/fittings. The Foundation will continue its role of protecting New York City as well as being an advocate for the environment by strengthening its water/sanitary regulations thereby lessening the City's wasteful water consumption.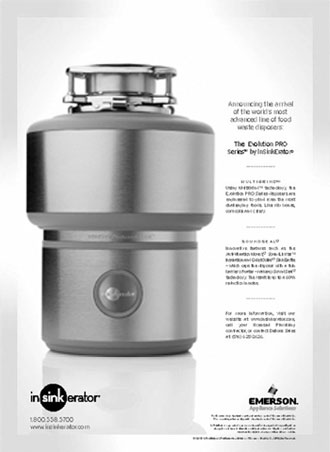 THE PIPECASTER is published by The Plumbing Foundation City of New York, 44 West 28th Street., 12th Floor. New York, New York; (212) 481-9740; Fax:(212) 481-7185. Robert Greenberg, Chairman; Thomas Maniuszko, Vice Chairman; Louis J. Buttermark, Treasurer; Stewart O'Brien, Executive Director; Terence O'Brien, Editor. Board of Directors: George Bassolino, Paul Belli, Irwin Brenner, Marc Breslaw, Raymond Cardoza, Lawrence J. Levine, Scott Lyons, Robert Ricco, John Scarpinito