LICENSE RENEWAL COURSE
The Construction Trades License Training Corporation's (CTLTC) first course for the new year will be:
THURSDAY, APRIL 11, 2013
We urge anyone seeking to renew their License to please use the CTLTC's website to sign up.
REMINDER – Completion of this 7-hour course satisfies the requirement for both Licensed Master Plumbers and Fire Suppression Contractors seeking to renew their license(s) which, under the 2008 Administrative section of the Building Code, is a three year license period. Licensees are required to take the 7-hour course within 24 months prior to the expiration of the license
MAYORAL CANDIDATE BILL THOMPSON ATTENDS FOUNDATION MEETING
The Foundation routinely has guest speakers at its Board of Director's meetings. During the latest meeting, the Board, and distinguished industry stakeholders, were honored to have New York City Mayoral Candidate Bill Thompson. The Board appreciated his appearance which gave the plumbing industry the opportunity to talk about a variety of topics from enforcement against unlicensed plumbers and cover-up plumbers, how the plumbing industry can assist in making the City more "Green", Building Code issues, etc.
The Foundation would like to thank New York City Mayoral Candidate Bill Thompson for meeting with the Foundation. As the plumbing industry's clearinghouse, City officials regularly request our advice because they realize that licensed plumbers are on the front-line protecting the health and safety of all New Yorkers. Licensed plumbers are responsible for more than leaky pipes. Just to list a few additional obligations of a NYC Master Plumber: they maintain and install medical gas lines in hospitals, install gas piping that provides heat and hot water, and install backflow devices which prevent water contamination.
Bill Thompson is a candidate for Mayor in 2013. The Foundation plans to have many of the potential mayoral candidates as well as City Elected Officias attend Foundation meetings
FOUNDATION'S TESTIMONY ON MODULAR CONSTRUCTION AT CITY COUNCIL HEARING
On January 22, 2013 the City Council's Housing & Buildings Committee held an overnight hearing on the use of high·rise modular construction in New York City. Below is the testimony of the Plumbing Foundation's Executive Director Stewart O'Brien:
… The licensed plumbing contractor industry is supportive of new technologies and practices. The use of high rise modular construction in residential, commercial and institutional (e.g. hospital) settings should be evaluated primarily in terms of safety. It should also be evaluated in economic and practical terms. Sometimes developers promote lower quality practices or materials, which may do well in the short term but 15 or 20 years later, when the builder is long gone, the cheaper materials and practices lead to increased maintenance costs. The increased maintenance costs then fall to the existing renters or coop/condo-owners. Whether very short term and modest savings achieved during the period of construction outweighs any long term increase in maintenance costs, or shortened building longevity compared to regular construction, is beyond our expertise. We leave that to the independent experts who should have already evaluated those costs over the life span of a building.
We do note, however, that the 32 story modular building currently being constructed in Brooklyn is the first high rise building constructed in New York City and we believe, it is the first mega high-rise building constructed in the harsh climate of the northeast. The Council should request documentation whether there have been any other 20 or 30 story buildings constructed using modular building techniques where the climate routinely ranges from 0 degrees in the winter to 100 degrees or more in the summer. Whether those repeated temperature swings over the course of 20, 30 or 50 years will impact the longevity and maintenance costs of the structure should be reviewed.
Structural building practices, and public policy issues regarding whether the use of lower quality building techniques should be used to increase the profits of developers required to build affordable housing, are not within our area of expertise. We do, though, have the utmost interest in assuring that plumbing in New York City is safe and complies with Code. Plumbing work not only includes water distribution lines, sanitary systems and venting but also involves the installation and repair of natural gas distribution lines and medical gas (oxygen, nitrous oxide, etc.) piping.
To insure that this work is done safely, the City requires licensing. With respect to plumbing, to obtain a license one must have at least 7 years experience in the trade, pass a City administered written test, pass a City administered practical test and provide other documentation including workers compensation and general liability insurance.
There are two licensing models. One is to require that each person doing the work be individually licensed. As recognized by every Mayoral administration, that is virtually impossible to do in New York City. The other model, used in New York City for over 70 years, is to license a "firm" (there are some 1100 firms licensed to do plumbing in NYC). The licensed firms employ trained personnel and the firm is strictly liable for any errors committed by its employees. To assure proper oversight, accountability and responsibility the New York City Building Code Section 28-408.1 requires "that all plumbing work" be performed by a person "…working under the direct and continuing supervision of a licensed master plumb[ing] firm." Code Section 28-401.3 defines "direct and continuing supervision" as "responsible control exercised … over individuals … in the direct employ of the license[d]" firm (emphasis added). That Section then goes on to define "direct employ" as when an individual "is on the payroll of such licensee or business." It is therefore very clear that today, as it has been for decades, that the people performing plumbing work must be in the "direct employ" of licensed firms which are then accountable and responsible for their employees work.
The City Administration has changed that Code requirement. In April 2011 the Department of Buildings issued a Bulletin which seemingly allowed employees of non-licensed firms to perform plumbing work in large units being fabricated in a factory and later assembled into high rise residential buildings. Unskilled, unlicensed individuals would have been permitted to perform plumbing work in Brooklyn, in New Jersey etc. and that plumbing work would later be lifted in place as, for example, the 28th floor of a building. The use of non-licensed personnel to perform plumbing work in high rise buildings was never permitted before. (Factory Manufactured Homes, not more than 2 stories, are exempt from the New York City Building Code.)
We bought this error to the attention of the Department of Buildings in a meeting on December 19, 2011. Attending were representatives of the licensed trades and the highest ranking officials of DOB. DOB stated that it was not its intent to change the clear provision of the New York City Building Code. DOB said it would reissue the Bulletin to make clear that plumbing work must be performed by employees of licensed firms. Over the next 12 months we repeatedly requested the issuance of that revised Bulletin or, if DOB changed its mind, an explanation of why DOB thought that high-rise modular construction was exempt from the direct employ Code provisions. DOB did neither.
Instead, a 32 story building is being constructed in Brooklyn where the plumbing work is being performed by employees of a developer; not a licensed firm and not under a licensed firm's continuing supervision. DOB is allowing this to happen and has never explained why. The Code is the Code. If DOB, a developer, a trade group, or anyone else, wants to change the Code they should appear before the Council and make an argument. Codes should not be changed in closed door private meetings.
This issue is not limited to high rise residential buildings. If the Code provisions can be circumvented for residential construction, it can be circumvented for commercial and institutional building as well.
We respectfully request that the Council determine why DOB is allowing licensed work to be performed by unlicensed people in clear violation of the Code.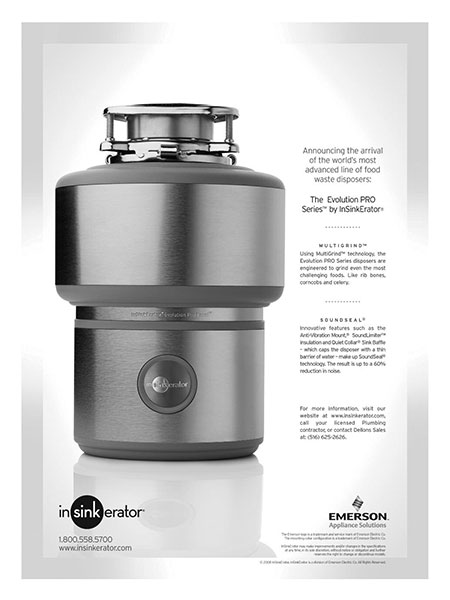 REVISED PLUMBING CODE CONTINUED
With the passage of the revised New York City plumbing code on August 8, 2012 (which will not take effect until the entire Building Code is adapted sometime in 2014 and therefore cannot be used until that date) we thought it would be useful to highlight the changes to the 2008 NYC plumbing Code. Over the next few issues of the Pipecaster we will list all the changes/additions we perceived impacted the plumbing code. Enclosed is the next series of important revised changes to the code. Pipecaster issue #9 of 2012 started the overview of highlighted changes to the Plumbing Code.
For a copy if that issue and other past issues please visit the Foundation's website: www.plumbingfoundation.org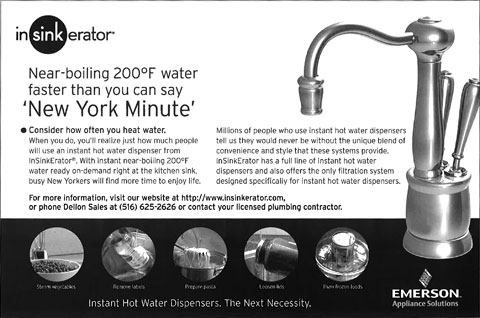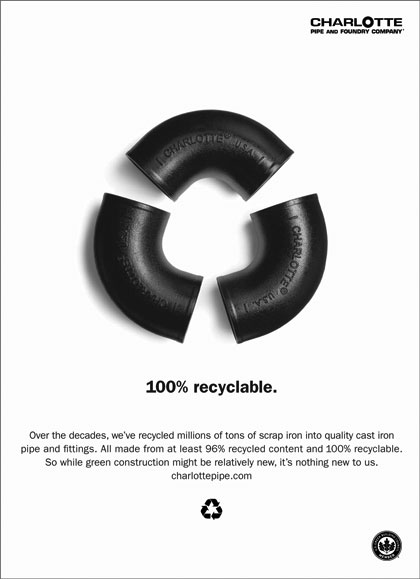 CONTINUATION OF CODE REVISIONS IN FUTURE PIPECASTERS
607.1 -Tn residential occupancies, hot water shall be supplied to all plumbing fixtures and equipment utilized for bathing, washing, culinary purposes, cleansing, laundry or building maintenance. In nonresidential occupancies, hot water shall be supplied for culinary purposes, cleansing, laundry or building maintenance purposes. In nonresidential occupancies, hot water or tempered water shall be supplied for bathing and washing purposes. Tempered water shall be supplied through a water temperature limiting device that conforms to ASSE 1070 and shall limit the tempered water to a maximum of 110°F (43°C). This provision shall not supersede the requirement for protective shower valves in accordance with Section 424.3.
608.7 –Potable water outlets and combination stop-and-waste valves shall not be installed underground or below grade. Freeze-proof yard hydrants that drain the riser into the ground are considered to be stop-and-waste valves.
Exception: Freeze-proof yard hydrants that drain the riser into the ground shall be permitted to be installed, provided that the potable water supply to such hydrants is protected upstream of the hydrants in accordance with Section 608 and the hydrants are permanently identified as nonpotable outlets by approved signage that reads as follows: "Caution. Nonpotable Water. Do Not Drink."
608.8.2 -The color of the pipe identification shall be discernible and consistent throughout the building. The color purple shall he used to identify recycled. rain and gray water distribution systems.
608.13.7 -Double check-valve assemblies shall conform to ASSE 1015, CSA B64.5, CSA B64.5.1 ,or AWWA C510. Double-detector check-valve assemblies shall conform to ASSE 1048. These devices shall be capable of operating under continuous pressure conditions. These devices shall be tested annually by a New York State certified tester employed by a New York City licensed plumber.
608.14.2 – Backflow preventers shall not be located in areas subject to freezing except where they can be removed by means of unions or are protected from freezing by heat, insulation or both.
608.14.2.1 – The termination of the piping from the relief port or air gap fitting of a backflow preventer shall discharge to an approved indirect waste receptor or to the outdoors where it will not cause damage or create a nuisance.
608.16.10 – The water supply connection to coffee machines and noncarbonated beverage dispensers shall be protected against backflow by a backflow preventer conforming to ASSE 1022 or by an air gap.
701.2.5 -All abandoned building sewers shall require plug permits from the Department of Environmental Protection and shall be securely sealed at a point inside the curb line and as close thereto as practicable.
701.3 -This section has been amended to read that every building having plumbing fixtures installed and intended for human habitation, occupancy or use on premises abutting on a street, alley or easement in which there is a public sewer shall have a separate connection with the sewer. Where located on the same lot, multiple buildings shall not be prohibited from connecting to a common building sewer that connects to the public sewer, provided, however, that the common elements of an internal private drain are located in a dedicated, unobstructed right-of-way that extends to the sewer with a minimum width of 10 feet located entirely outside of the building footprint and outside of all overhangs and projections that are less than 14 feet in height above grade.
TABLE 702.1
ABOVE-GROUND DRAINAGE AND VENT PIPE – ADDED MATERIALS
| | |
| --- | --- |
| Polyvinyl chloride (PVC) plastic pipe with a 3.25-inch O.D. and a solid cellularcore or composite walla | ASTM D 2949; ASTM F 1488 |
| Polyvinylidene fluoride (PVDF) plastic pipea | ASTM F 1673; CAN/CSAB 181.3 |
a.Limited to residential buildings five stories or less in height.
TABLE 702.2
UNDERGROUND BUILDING DRAINAGE AND VENT PIPE – ADDED MATERIALS
| | |
| --- | --- |
| Polyvinyl chloride (PVC) plastic pipe in IPS diameters, including schedule 40, DR 22(PS 200), and DR 24 (PS140); with a solid, cellularcore or composite wall.a | ASTM D 2663; ASTM F 891; ASTM F 1488; CSA B181.2 |
a.Limited to residential buildings five stories or less in height.
TABLE 702.3
BUILDING SEWER PIPE – ADDED MATERIALS
| | |
| --- | --- |
| Polyvinyl chloride (PVC) plastic pipe (Type DWV, SDR26, SDR35, SDR41, PS50 or PS100) | ASTM D 2665; ASTM D 3034; ASTM F 891; CSA B 182.2; CAN/CSA B 182.4; CSA B181.2 |
a.Limited to residential buildings five stories or less in height.
TABLE 702.4
PIPE FITTINGS – ADDED MATERIALS TO MATCH PIPE
| | |
| --- | --- |
| MATERIAL | STANDARD |
| Acrylonitrile butadienestyrene (ABS) plastic pipe [schedule 40] in IPS diametersa | [ASTM D 3311; CSA B181.1;] ASTM D 2661; ASTM F 628; CSA B 181.1 |
| Acrylonitrile butadienestyrene (ABS) plastic pipe in sewer and drain diameters | ASTM D 2751 |
| Brass | ASTM B62 |
| Galvanized steel | ASTM A153; ASME B16.3 |
| Non-asbestos fiber cement | ASTM C1449 |
| Polyvinyl chloride (PVC) plastic pipe in sewer and drain diametersa | ASTM D 3034 |
| Polyvinyl chloride (PVC) plastic pipe with a 3.25-inch O.D.a | ASTM D 2949 |
| Polyvinylidene fluoride (PVDF) plastic pipea | ASTM F 1673; CAN/CSA B181.3 |
| Vitrified clay pipe | ASTM C425 |
a.Limited to residential buildings five stories or less in height
FOUNDATION'S ENVIRONMENTAL STATEMENT
Since its establishment in 1986 the Plumbing Foundation has worked diligently to ensure that the plumbing industry has as little a "carbon footprint" on New York City as possible. The plumbing industry has historically utilized environmentally friendly materials like recycled cast-iron and copper piping/fittings. The Foundation will continue its role of protecting New York City as well as being an advocate for the environment by strengthening its water/sanitary regulations thereby the City's wasteful water consumption.
THE PIPECASTER is published by The Plumbing Foundation City of New York, 44 West 28th Street., 12th Floor. New York, New York; (212) 481-9740; Fax: (212) 481-7185. Lawrence J. Levine, Chairman; Thomas Maniuszko, Vice Chairman; Louis J. Buttermark, Treasurer; Stewart O'Brien, Executive Director; Terence O'Brien, Editor. Board of Directors: George Bassolino, Paul Belli, Marc Breslaw, Raymond Cardoza, Harris Clark, Lawrence J. Levine, Adam Levy, Scott Lyons, Robert Ricco, John Scarpinito