2017 PLUMBING INDUSTRY DAY CHARITY GOLF OUTING
The Association of Contracting Plumbers held its annual "Plumbing Industry Day" Charity Golf Outing at Old Westbury Golf & Country Club in Long Island on May 8th. Beginning in 2004, the ACP has used the annual outing as an opportunity to raise funds for a deserving charity.
This year, that charity was "Hope & Heroes Children's Cancer Fund"–a 501 (c)(3) nonprofit organization. This vital organization funds the life-saving treatment and research of childhood cancer and blood disorders at Columbia University Medical Center.
Since its founding in 1996, "Hope & Heroes Children's Cancer Fund" has been dedicated to providing state-of-the-art treatment for pediatric cancer and blood disorders for all its patients, regardless of their insurance coverage or ability to pay.
Hope & Heroes works with the team at Columbia to create a treatment experience that not only gives patients their best chance to overcome their disease but also allows them to experience as much of their childhoods as possible. Their mission is to fund the life-saving work on childhood cancer and blood disorders at Columbia University Medical Center–including cutting-edge research, support for families, and care that always puts children first.
The ACP is pleased to report that $94,600 was donated to "Hope & Heroes Children's Cancer Fund" at the 2017 Charity Golf Outing.
DOB DENIED BY ECB JUDGE
DOB recently initiated a program to issue ECB violations to licensed plumbers for "negligence, incompetence, lack of competence and/or disregard of the code," citing failure to pass inspections that they themselves requested. A finding of guilt on an ECB violation could be used in a later proceeding to suspend the person's license. (It would then be almost impossible to defend the suspension proceeding since the underlying violation had already been adjudicated between DOB and the licensee.)
Recently, ECB determined that the issuance of such a violation was invalid for two reasons. First, ECB was not the appropriate forum under the Code to take action against a licensee and second, DOB never promulgated a standard of what percentage of requested inspections that did not pass rose to the level of "negligence, incompetence, lack of competence or disregard of the Code." Indeed, DOB just issued a violation to a contractor for having just ONE inspection request denied.
The Foundation is following developments with this new DOB policy. At this time, DOB has not stopped issuing summonses for denials. We at the Foundation support safe and effective plumbing codes and DOB policies that help to ensure the public health and safety. But this new program does not seem to achieve those goals unless it is revised.
NEWS FROM DOB
DOB NOW: Safety Boiler Compliance Filings Coming on 8/14/17
The Department of Buildings is making progress in its continued roll out of DOB NOW. DOB NOW is an interactive web-based portal that will enable the public to complete business processes with DOB online. To date, applicants are able to submit:
Job filings in DOB NOW: Build for Plumbing, Sprinkler, and Standpipe
Compliance filings in DOB NOW: Safety for Facades
Starting on August 14, 2017, it will be mandatory for the public to use DOB NOW: Safety to submit 2017 Inspection Cycle Boiler compliance filings. DOB is committed to preparing your members for this change by providing training and support materials to ensure everyone is ready and able to successfully use the new system. In-person industry training for DOB NOW: Safety for Boiler compliance filings is scheduled from June to August 2017. Read our Service Notice for the training schedule and registration links to sign up for a training session today!
In order to use DOB NOW, you will need to register for eFiling. If your members have not done so already, please refer them to our Registration Tips for detailed information about the registration process. We encourage you to share this information with your members to inform them of this change and to circulate critical information on training sessions. If you or your members have questions or comments, please submit a DOB NOW Online Help Form.
7-HOUR SUNY EMPIRE LICENSE RENEWAL
For those individuals seeking to renew their DOB issued Plumbing and/or Fire Suppression license(s), there will be a 7-hour SUNY Empire State College/CTLTC license renewal course on:
Thursday, July 13, 2017
To register, go to the website listed below:
We will be holding in-house courses through to the end of 2017. Each of these courses will only seat 20 people. The date for the following course will be posted online after the end of each course.
REMINDER -As an NYC certified training program, all participants who complete the 7-hour course will receive a certificate of completion. This course satisfies the requirements necessary to renew a certificate of competence or license for a licensed master plumber and for a licensed fire suppression piping contractor. Pursuant to New York City Department of Buildings 2014 Administrative Code, Session 28-40.12 and NYC Rule section 19-02, this course must be taken within two years prior to licensee's renewal date.
UPDATED NEW YORK STATE PAID FAMILY SICK LEAVE
On April 4, 2016, Governor Cuomo signed legislation providing for paid family leave commencing January 2018. Employees will be able to use the leave for a variety of purposes (e.g. caring for a new child–adoptive, foster, or biological–caring for a family member with a serious health condition, etc.). Please note there will be a gradual phase-in for the law starting at 8 weeks in 2018 and up to 12 weeks by 2021. The most significant aspect of the law to employers is that it is funded entirely by a weekly payroll tax and likely to be administered by a third-party similar to the model of disability/unemployment benefits.
As a reminder: Paid Family Leave is designed to phase in over four years, starting January 1, 2018. Beginning on or after July 1, 2017, Employees should ensure a payroll deduction to pay for Paid Family Leave benefit.
Below is a link with updated information including an overview, timeline and FAQs.
https://www.ny.gov/new-york-state-paid-family-leave/paid-family-leave-how-it-works
Make sure to advise your payroll department or payroll provider to ensure you are in compliance with the Law starting July 1, 2017.
JOIN THE E-BLAST LIST
SIGN UP NOW TO BE ON THE PLUMBING FOUNDATION E-BLAST LIST!
DO YOU WANT TO STAY CURRENT WITH INFORMATION THAT COMES OUT OF DOB, DEP, THE HEALTH DEPARTMENT AND OTHERS?
DO YOU WANT TO STAY CURRENT ON WHAT THE FOUNDATION IS DOING TO MAKE THE PLUMBING INDUSTRY SAFER AND MORE EFFICIENT?
IT'S FREE!!!
The Plumbing Foundation's E-Blast list is used to keep working professionals, businesses, and others in the plumbing industry aware of new regulations, laws, rules, and other events that affect them. City rules and regulations change all the time and signing up for the E-Blast helps the Foundation stay in touch with everyone who may be affected by legislative and regulatory changes.
PLEASE SEND YOUR EMAIL TO:

nycplumbercomm at gmail dot com
TO JOIN THE PLUMBING FOUDATION'S E-BLAST LIST-SERVICE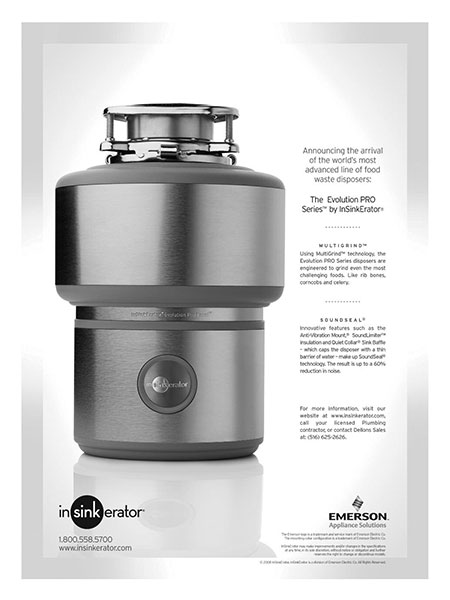 THE PIPECASTER is published by The Plumbing Foundation City of New York, 44 West 28th Street., 12th Floor. New York, New York; (212) 481-9740; Fax: (212) 481-7185. Lawrence J. Levine, Chairman; Thomas Maniuszko, Vice Chairman; Louis J. Buttermark, Treasurer; Stewart O'Brien, Executive Director; Terence O'Brien, Editor. Board of Directors: George Bassolino, Paul Belli, Marc Breslaw, Louis J. Buttermark, Harris Clark, Angelo Lemodetis, Lawrence J. Levine, Adam Levy, Thomas Maniuszko, Andrew Moran, Barr Rickman, Richard Turchiano Jr.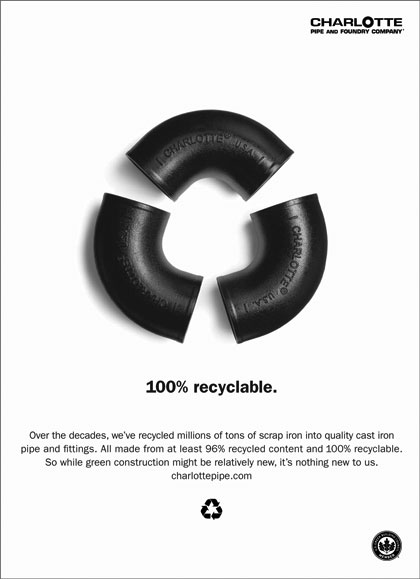 FOUNDATION'S ENVIRONMENTAL STATEMENT
Since its establishment in 1986 the Plumbing Foundation has worked diligently to ensure that the plumbing industry has as little a "carbon footprint" on New York City as possible. The plumbing industry has historically utilized environmentally friendly materials like recycled cast-iron and copper piping/fittings. The Foundation will continue its role of protecting New York City as well as being an advocate for the environment by strengthening its water/sanitary regulations thereby reducing the City's wasteful water consumption.