2018 ACP "Plumbing Industry Day" Charity Golf Outing
The Association of Contracting Plumbers held its annual "Plumbing Industry Day" Charity Golf Outing on May 7th. The charity chosen this year was New York Helmets to Hardhats, a 501(c)(3) nonprofit organization that connects transitioning active-duty military service members with skilled training and quality career opportunities in the unionized construction industry. The ACP is pleased to report that $102,000 was donated to New York Helmets to Hardhats. Thank you to everyone who made the day a success!
The Plumbing Foundation has Moved!
PLEASE NOTE: PLUMBING FOUNDATION ADDRESS CHANGE The Plumbing Foundation City of New York, Inc. has a new home! We are now located at the below address.
Please take this opportunity to update your records with our new address:
535 8th Avenue
17th Floor
New York, NY 10018
New Gas Work Requirements & How to Obtain Gas Qualification
It is vital that the New York City plumbing industry is aware of and prepared for various changes in training and qualification requirements for gas inspections and repairs.
State & Local Changes
There are three relevant changes for which all plumbers should be prepared:
The Utility companies (Con Edison & National Grid), by virtue of the US Department of Transportation ("USDOT") and the New York State Public Service Commission ("PSC"), will be requiring licensed master plumbers ("LMPs") and LMPs' employees who perform plumbing work to be operator qualified in Covered Task 86 (Inspections) and/or Covered Task 87 (Maintenance/Repairs) to do such inspections and/or maintenance on USDOT jurisdictional gas piping. Operator Qualification entails a 7-hour course and a written and practical examination. This will also require anyone doing such inspections and/or maintenance to take a baseline ("pre-employment") drug and alcohol test and to be part of a drug testing pool; per USDOT requirements, 50% of such pool will be drug tested at random per year. The Utilities will be making such requirements effective in their respective operating manuals by January 1, 2019. Please see below for more information on obtaining operator qualification, which we urge you to act upon sooner rather than later.
Local Law 152 of 2016 requires periodic inspections of "building gas piping systems" beginning January 1, 2019. These inspections fall within the jurisdiction of the New York City Department of Buildings ("DOB") and applies to building gas piping systems, other than gas piping systems of buildings classified in occupancy group R-3. DOB is still working out what the qualifications will entail to conduct such inspections, as well as the breakdown of the inspection cycle and the detailed reporting requirements.
Local Law 150 of 2016 also falls within DOB's jurisdiction and will require as of January 1, 2020 a DOB-issued "gas qualification" to do work on building gas piping systems within the Department's jurisdiction. The law provides for exceptions: if you are a licensed master plumber or a DOB-registered journeyman by January 1, 2019, you automatically hold "gas qualification" for purposes of building gas piping systems. DOB is still working out what the qualifications will entail as well as the process to be "registered" to do gas work. However, DOB issued a service update in February 2017 explaining how individuals working under the direct and continuing supervision of LMPs (other than DOB-registered journeymen) can obtain a limited gas work qualification, which expires after 5 years and is not renewable. Those individuals must have 6 months experience or more working under an LMP and must send an email to LimitedGasWork@buildings.nyc.gov or LGasWork@buildings.nyc.gov, titling the email "Limited Gas Work Request" and including in the body of the email his/her full name, business address, and business email. The Department will send applications, when available, to individuals who complete these steps by January 1, 2019. After January 1, 2019 the steps to obtain a gas qualification or limited gas qualification will be more stringent.
Operator Qualification
The Plumbing Foundation City of New York, Inc. has been working closely with the Northeast Gas Association ("NGA"), Con Edison, National Grid, the Master Plumbers Council and other industry experts and stakeholders (the "Gas Working Group") on the requirement for operator qualification in Covered Tasks 86 and 87, as described above. The Gas Working Group decided the most beneficial means for the industry to become operator qualified and comply with the drug and alcohol component is to have the Plumbing Foundation administer the program and act as the drug testing pool representative for the entire NYC licensed plumbing community. Therefore, the Plumbing Foundation will be releasing in June its "Gas Operator Qualification Membership" or "GOQ Membership" application, open to current members of the Foundation and non-members alike.
The GOQ Membership is applied to by an NYC-licensed plumbing firm on behalf of those employees the LMP wishes to enroll in the operator qualification program. Cost is per employee. LMPs and their employees must have prior experience with gas work to enroll. Once members, employees will first receive a baseline (or "pre-employment") drug and alcohol test, and if they pass they will be placed in the drug testing pool. The USDOT requires 50% of this pool to be tested at random annually. Once in the pool, employees will be scheduled for the 7-hour training course with authorized instructors. Following confirmation that employees completed the training with the authorized instructors, employees will be scheduled for the written and practical examinations, which will take place at an approved testing facility. The written examination consists of approximately 100 questions on general knowledge and specific knowledge relevant to Covered Tasks 86 and 87. The practical examination requires an individual to identify corrosion on gas piping. Once the Plumbing Foundation receives confirmation of passing grades for both the written and practical examinations, those employees will receive a "QR" card and can engage in Covered Task 86 and/or 87 work. The QR card requires a photograph of the individual and will contain the individual's operator qualification status and drug testing pool status. The QR card can be scanned by Utilities for compliance purposes.
Please contact the Plumbing Foundation for the GOQ membership application for any questions at: GOQMembership@plumbingfoundation.nyc.
We urge those interested to seek membership as soon as possible as there is a maximum capacity per operator qualification testing day at approved testing facilities and we anticipate the seats filling up quickly.
Resources:
www.plumbingfoundation.nyc/membership
www1.nyc.gov/assets/buildings/pdf/gas_qualification.pdf
www1.nyc.gov/assets/buildings/local_laws/ll150of2017.pdf
www1.nyc.gov/assets/buildings/local_laws/ll152of2017.pdf
Site Safety Training and Exemptions
In 2017, the NYC Council passed Local Law 196 requiring Site Safety Training of construction workers on construction sites that require a site safety plan. In April 2018, DOB released a Service Update listing those who have to and those who do not have to receive such training (including DOB licensees and registrants on the "do not" list), with the caveat that if a worker is engaged in construction or demolition work at a site or serves as a Site Safety Manager, Site Safety Coordinator, Concrete Safety Manager, Construction Superintendent or competent person, he/she must receive training. The Plumbing Foundation contacted DOB to clarify that DOB-registered journeymen are exempt from the site safety training, and DOB confirmed this is the case as DOB-registered journeymen have their own set of requirements with which they must comply.
Sources:
www1.nyc.gov/assets/buildings/pdf/LL196_OnePager.pdf
www1.nyc.gov/assets/buildings/pdf/cons_safety_sn_reminder.pdf
www1.nyc.gov/site/buildings/industry/registered-journeyman-plumber-and-journeyman-fire-suppression-piping-installer.page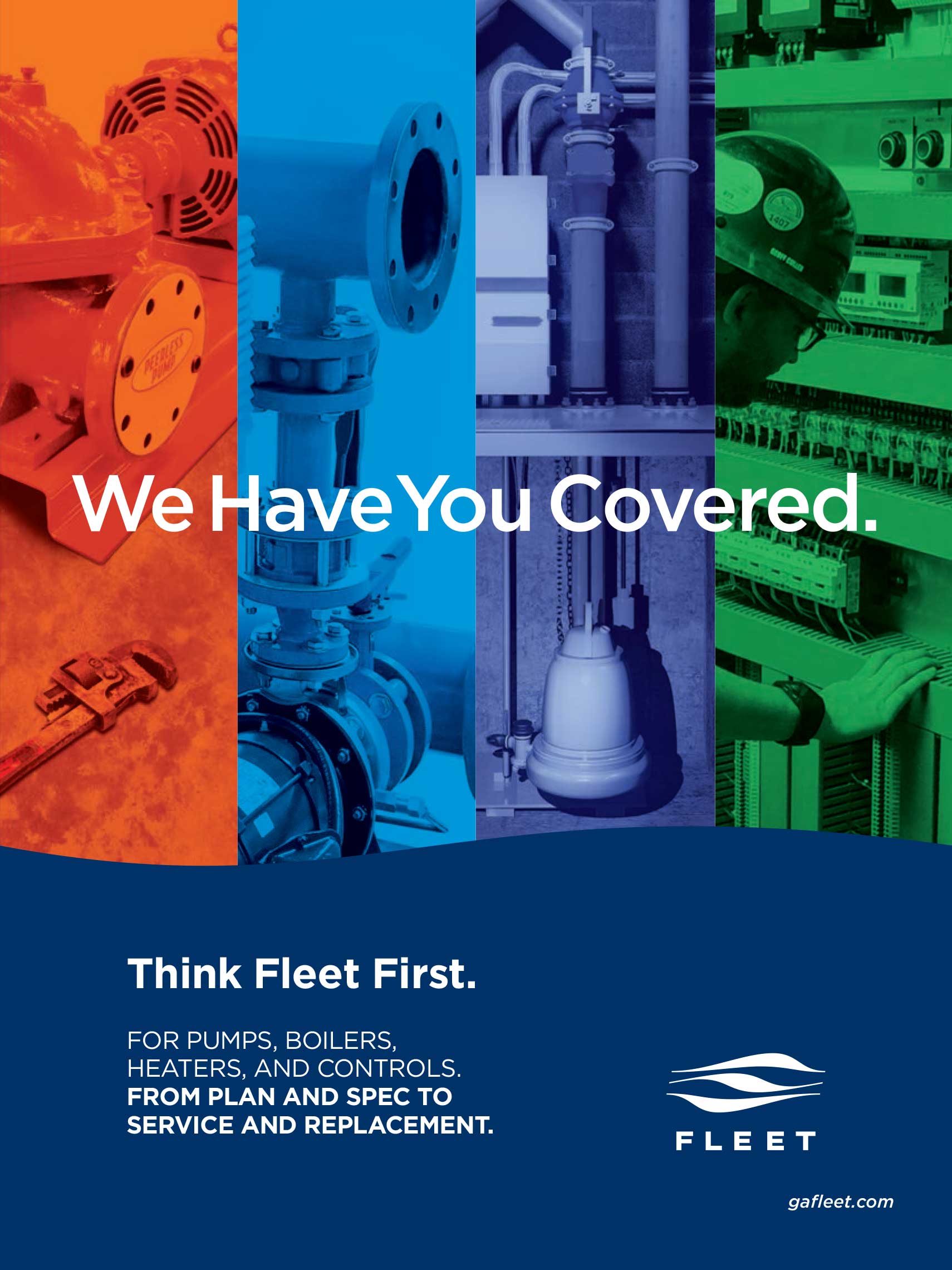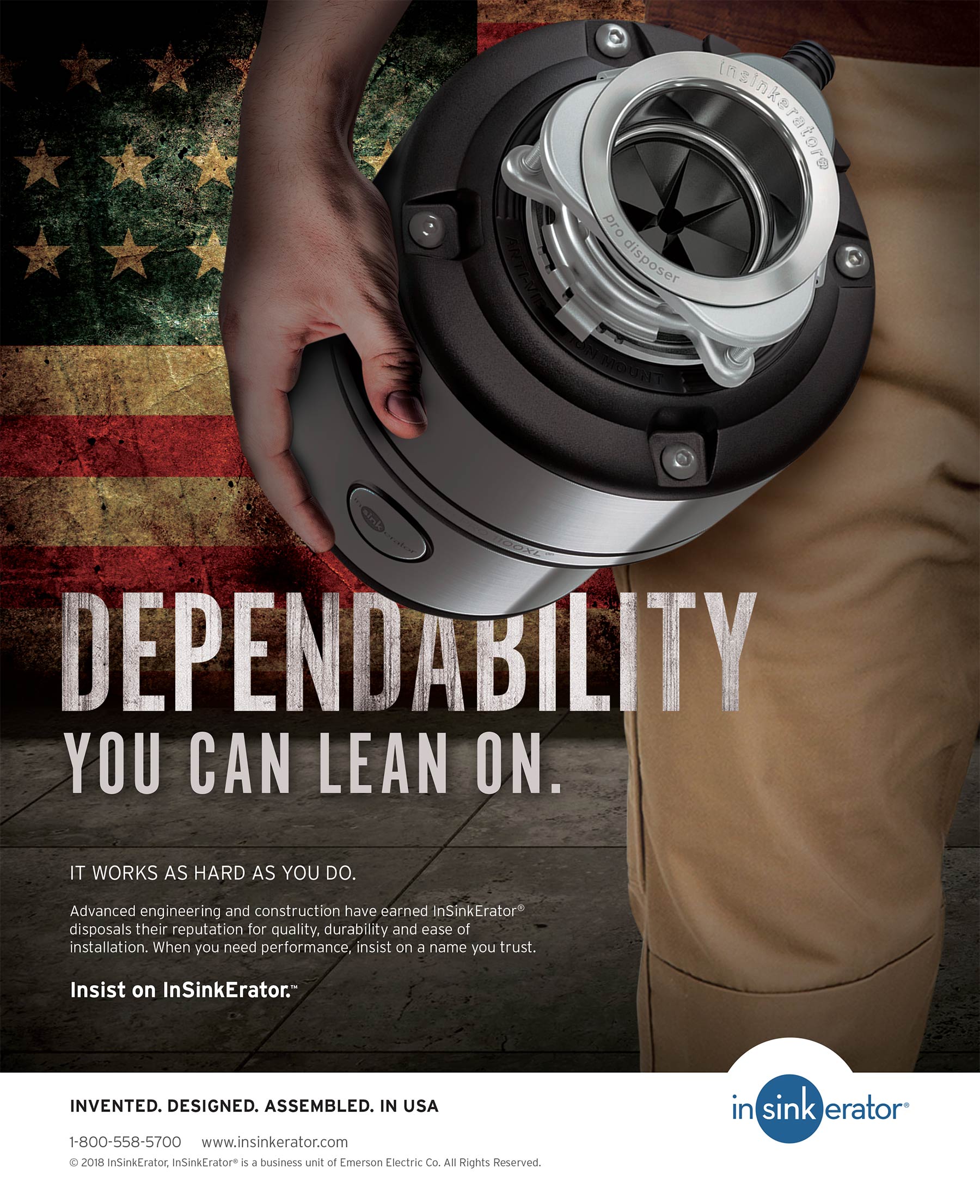 THE PLUMBING FOUNDATION'S ENVIRONMENTAL STATEMENT
Since its establishment in 1986, the Plumbing Foundation has worked diligently to ensure the plumbing industry has as little a "carbon footprint" on New York City as possible. The plumbing industry has historically utilized environmentally friendly materials such as recycled cast-iron and copper piping/fittings. The Foundation will continue in its role of protecting New York City as well as being an advocate for the environment by strengthening its water/sanitary regulations and thereby reducing wasteful water consumption in the City.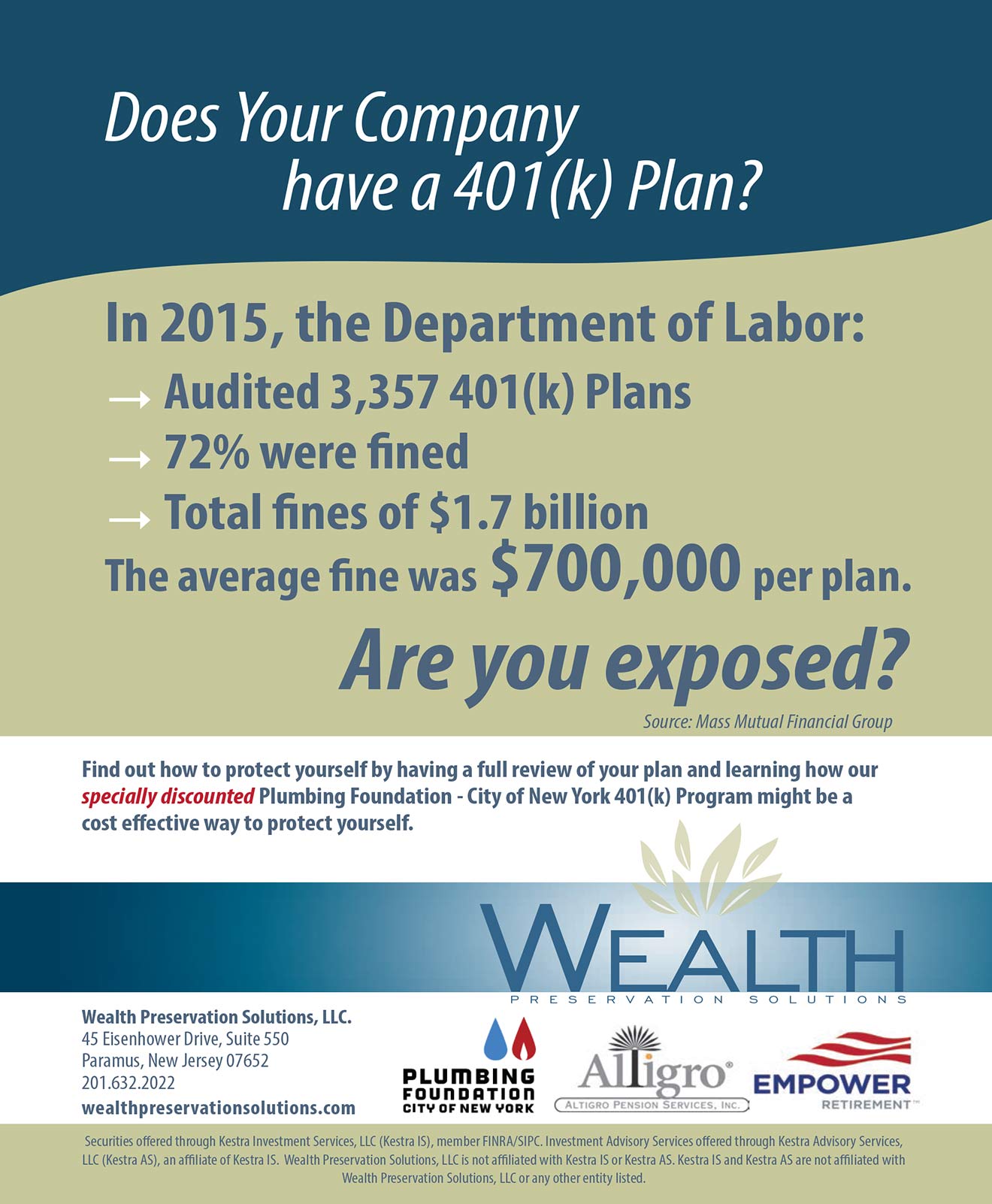 THE PIPECASTER is published by the Plumbing Foundation City of New York, Inc.; 535 Eighth Ave., Floor 17, New York, NY 10018; Phone (212) 481-9740; Fax (212) 481-7185; Lawrence J. Levine, Chairman; Thomas Maniuszko, Vice Chairman; Louis J. Buttermark, Treasurer; April McIver, Executive Director; Terence O'Brien, Editor. Board of Directors: George Bassolino, Paul Belli, Marc Breslaw, Louis J. Buttermark, Harris Clark, Angelo Lemodetis, Lawrence J. Levine, Adam Levy, Thomas Maniusko, Andrew Moran, Barr Rickman, Richard Turchiano