2012 LICENSE RENEWAL COURSE
SIGN – UP NOW!
The Construction Trades License Training Corporation's (CTLTC) last course in 2012 will be:
WEDNESDAY, SEPTEMBER 12, 2012
Anyone seeking to renew their license in 2012 or early 2013 should register for this course. Please use the CTLTC's website to sign up.
REMINDER – Completion of this 7-hour course satisfies the requirement for both Licensed Master Plumbers and Fire Suppression Contractors seeking to renew their Iicense(s) which, under the 2008 Administrative section of the Building Code, is a three year license period. Licensees are required to take the 7-hour course within 24 months prior to the expiration of the license.
2012 PLUMBING INDUSTRY PROMOTION FUND SCHOLARSHIP AWARD WINNERS
The Plumbing Industry Promotion Fund of New York City held an awards ceremony for 8 recipients of its 2012 scholarships. Each student was awarded an annual $2,000 scholarship. The Promotion Fund provides $80,000 in scholarships each year, to help defray their higher education costs over their next four years of college.
The Plumbing Industry Promotion Fund of New York City has been awarding scholarships for 30 years. To date, the Promotion Fund has disbursed over $950,000 to more than 400 students. Participants in the Scholarship Program may attend any accredited college, university or approved technical institution in the United Sates and may select any course of study.
According to Ralph J. DeMartino, Chairman of the Promotion Fund's Board of Trustees, the scholarship fund was created to aid the best and the brightest of the next generation in achieving their dream of a quality education at some of the finest colleges and universities in the country. With the costs of higher education ever on the rise, the Promotion Fund hopes its scholarship fund can ease the financial burden for these families and keep that dream in reach for these incredible students. "It is a privilege for the Promotion Fund to give back to our own plumbing community through the Leonard X. Farbman Scholarship Fund", says DeMartino.
This year's scholarship committee consisted of three distinguished educators from various institutions of higher education who had to choose from over 50 impressive applicants based upon high school grades, standardized test scores and extra-curricular activities.
CITY TAKES ACTION AGAINST LICENSEES WHO FAIL TO FOLLOW CODE
Assuring that all plumbing and fire suppression firms working in New York City live up to the standards of the Plumbing Code is essential in maintaining the integrity of NYC Construction licensees as well as the health and safety of New Yorkers. DOB's Building Special Investigation Unit's 2012 actions against, as of 6/27/12, Licensed Master Plumbers are as Follows:
Name/License #
Company
Finding
Outcome
Balkan, Paul
MP #1281
Balkan Sewer & Water Main Service
Improper Advertising
$1,000 Fine, Probation
Gold, Jay
MP #1036
Positive Plumbing & Heating Corp, and Carmine's Heating, Inc,
Not Available
$5,000 Fine
John, David
MP #2251
DJ International Plumbing, Inc,
Using workers not in his "direct employ" to perform work
$5,000 Fine and Probation
Karpathios, Michael
MP #1373
The Right Connection Plumbing & Heating Titan Plumbing & Heating LLC
Two businesses where not located at the same mailing address
$5,000.00 Fine, dissolve "Titan P&H" or divest interest/ownership
Liquori, Frank
MP #452
Frank Liquori Plumbing & Heating
False filings, knowingly did not pay prevailing wages on governement jobs
Surrender license by September 6, 2012
Piperakis, Emmanuel
MP #1379
ACE Contracting, Inc. Trataros Plumbing, Inc.
Submitted inaccurate information on behalf of a LMP applicant
$3,000 Fine
Pullini, Americo
MP #1295
Fast Repair Inc.
Not Available
Fine and probation for 1 year
Yu, Jimmy
MP #1135
Chinatown Plumbing & Heating Inc.
Not Available
Fine and probation for 1 year
DOB NEWS: UPCOMING CHANGES
Beginning July 1, 2012, the 2008 NYC Plumbing Code has new flushing efficiency standards for plumbing fixtures and fixture fittings.
Key Changes
NYC Plumbing Code §202: New definitions have been added for "dual flush water closet" and "WaterSense Program".
NYC Plumbing Code §604.4.1: Most plumbing fixtures in private bathrooms must meet the specifications of (and bear the label of) the US EPA WaterSense
NYC Plumbing Code Table 504.4 Maximum Flow Rates and Consumption for Plumbing Fixtures and Fixture Fittings: The maximum permissible flow rates have been reduced for private lavatories, shower heads, urinals, and water closets.
Local Law 57 of 2010 outlines these new standards, and it is available on the 2008 Construction Codes in the Codes & Reference section at nyc.gov/buildings
DOB BULLETIN
Below is a link to DOB Bulletin 6 of 2012 regarding the acceptable criteria for flue relining systems of eXisting chimneys and vents. As a reminder, all DOB Bulletins can be found on the Department's website: http://www.nyc.gov/html/dob/html/codes_and_reference_materials /buildings_bulletin.shtml
DOB Bulletin 6 of 2012
http://www.nyc.gov/html/dob/downloads/bldgs_bulletins/bb_2012-006.pdf
NEW FOUNDATION PUBLIC EDUCATION CAMPAIGN
Below is one of the Foundation's four new educational advertisements which are being published in a variety of construction, real estate, and news reporting websites, blogs, and magazines over the next 6 months.
For all Plumbing Foundation advocacy avertisments please visit www.plumbingfoundation.org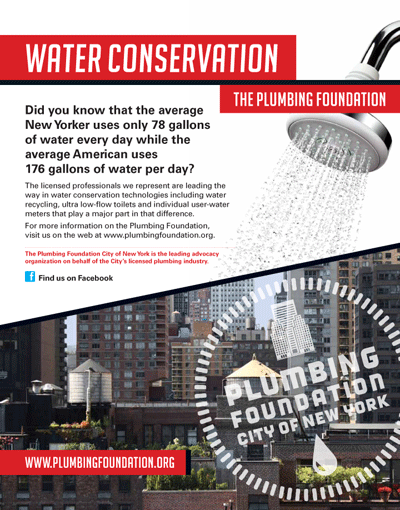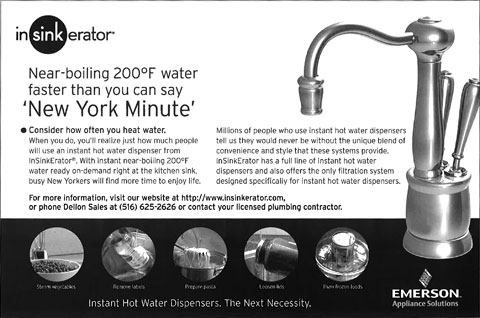 FOUNDATION'S ENVIRONMENTAL STATEMENT
Since its establishment in 1986 the Plumbing Foundation has worked diligently to ensure that the plumbing industry has as little a "carbon footprint" on New York City as possible.
The plumbing industry has historically utilized environmentally friendly materials like recycled cast-iron and copper piping/fittings. The Foundation will continue its role of protecting New York City as well as being an advocate for the environment by strengthening its water/sanitary regulations thereby lessening the City's wasteful water consumption.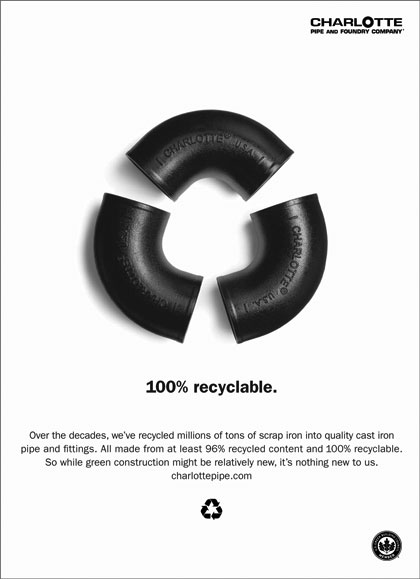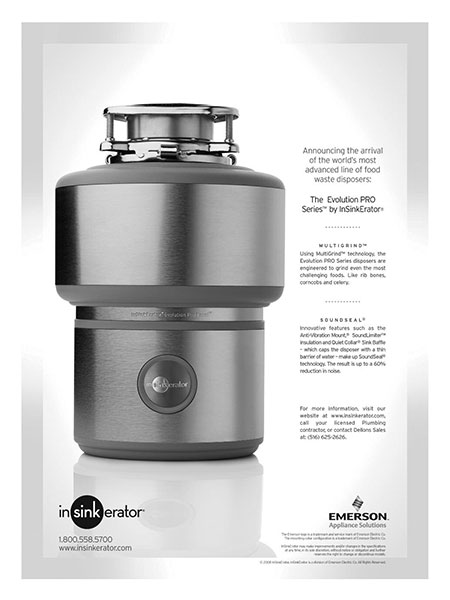 THE PIPECASTER is published by The Plumbing Foundation City of New York, 44 West 28th Street, 12th Floor. New York, New York; (212) 481-9740; Fax:(212) 481-7185. Lawrence J. Levine, Chairman; Thomas Maniuszko, Vice Chairman; Louis J. Buttermark, Treasurer; Stewart O'Brien, Executive Director; Terence O'Brien, Editor. Board of Directors: George Bassolino, Paul Belli, Irwin Brenner, Marc Breslaw, Raymond Cardoza, Lawrence J. Levine, Scott Lyons, Robert Ricco, John Scarpinito