THANK YOU GEORGE
We are saddened to report that former Executive Director of The Plumbing Foundation, George Whalen, has passed away at the age of 85. George served as the Executive Vice President of the Contracting Plumbers Association of Brooklyn & Queens from 1962 to 1988, and served as Executive Director of the Plumbing Foundation from 1987 to 1994. The Plumbing Foundation prides itself in being on the frontline of efforts to ensure that the government is a partner with the plumbing industry in protecting the public's health, and Mr. Whalen was instrumental in making this so. He helped in the implementation of key pieces of legislation and in steering the Foundation towards becoming the influential body it is today. George was appointed by five separate mayors to serve on construction advisory boards in the City, and was also appointed as an adviser by several NY State governors. Respected by his colleagues and loved by his family, his legacy is a safer and healthier New York City. He is survived by his six children, thirteen grandchildren and five great-grandchildren.
DOB NOW
In its ongoing effort to bring the department into the 21st century by utilizing new technology and striving to improve interactions with the public, Department of Buildings (DOB) has created "DOB NOW." DOB NOW intends to make submitting applications, making payments, scheduling appointments, checking the status of applications and inspections, pulling permits, and doing renewals easier and more transparent. DOB rolled out "Inspection Ready" (now known as "DOB NOW: Inspection") in December 2015.
DOB NOW provides robust online accounts, making it easier to submit applications, make payments, schedule appointments, check the status of an application or inspection, pull permits, and make renewals. DOB NOW will be released in phases throughout 2016 and 2017, and will include:
"DOB NOW: Safety" includes all compliance filings such as facades, boilers, and elevators. Set to go live for selected job filings in Fall 2016;
"DOB NOW: Licensing" will allow for online exam filing, issuance, and renewal for Licensees. Set to go live in 2017.
DOB NOW: Build is an online portal for Owners and Licensed Professionals to submit their jobs with the Department of Buildings. Licensees, Filing Representatives, Registered Architects, Professional Engineers and Owners are required to use DOB NOW: Build to submit jobs to the Department in the following areas:
You must be registered in eFiling to log into DOB NOW: Build. Anyone who wants to may register. However, Licensees, Filing Representatives, Registered Architects, Professional Engineers, Special Inspectors, Progress Inspectors, and Owners MUST register in eFiling in order to access DOB NOW.
Register in eFiling, today! After registering for an account, you can use DOB NOW: Build to:
File jobs and submit fees online
View and search information related to your Jobs & Permits
Upload documents
View objections
Schedule and review objections with a plan examiner in a virtual meeting
Receive emails at milestones throughout the application process
File Post Approval Amendments
Make Corrections
Pull and print After Hour Variances
Pull and print work permits
Receive email with Letter of Completion
7-HOUR LICENSE RENEWAL
REMINDER -As an NYC certified training program, all participants who complete the 7-hour course will receive a certificate of completion. This course satisfies the requirements necessary to renew a certificate of competence or license for a licensed master plumber and for a licensed master fire suppression piping contractor. Pursuant to New York City Department of Buildings 2014 Administrative Code, Section 28~40.12 and NYC Rule section 19-02, this course must be taken within two years prior to licensee's renewal date.
SURVEY ON DOB'S SERVICE
In an effort to better serve the industry, The Plumbing Foundation conducted a survey on the Department of Buildings' efficiency and effectiveness. Over the summer, the survey was distributed to all NYC Licensed Master Plumbers. With significant policy shifts having taken place over the past year, and with the Department's implementation of technological changes that seek to streamline and organize processes better, we were interested in seeing if the industry's perception of DOB had also changed. The results of the survey seem to suggest that these changes have not as yet improved the situation for plumbing business owners. The results show lukewarm overall feelings towards the Department, with some units faring better than others.
If you would like to see a breakdown of the survey results, please visit https://www.plumbingfoundation.nyc.
SELF – CERT FOR DOB GAS INSPECTION
On April 13, DOB Commissioner Rick Chandler stated the Department will eliminate its policy allowing self certification of gas piping. It was stated that this change would occur over the summer but has since been pushed back to a tentative start time for sometime this fall. Our understanding is that DOB inspectors will begin conducting those inspections first in Manhattan, and citywide sometime in 2017. The Plumbing Foundation supports this change and considers it to be a vital step in combating both illegal gas work and the licensed gas work that is of an inferior quality. The Foundation is pleased to see this proposed policy change by the Administration with regard to gas safety in New York City. Once DOB formally issues a notice on the change, The Foundation will immediately contact all licensees on its listserve.
DEP'S WATER REPORT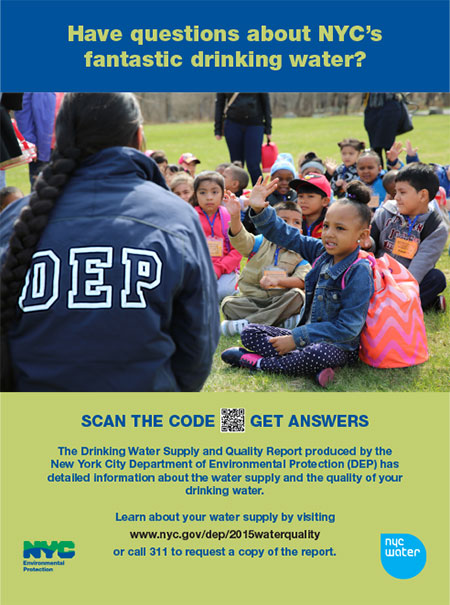 http://www.nyc.gov/dep/2015waterquality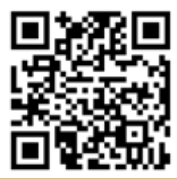 or call 311 to request a copy of the report.
PLUMBING FOUNDATION E-BLAST
SIGN UP NOW TO BE ON THE PLUMBING FOUNDATION E-BLAST LIST!
Do you want to stay current with information that comes out of DOB, DEP, the Health Department and others?
Do you want to stay current on what the Foundation is doing to make the plumbing industry safer and more efficient?
IF SO, THEN SIGN UP TO RECEIVE OUR E-BLAST.
IT'S FREE!!!
The Plumbing Foundation's E-Biast list is used to keep working professionals, businesses, and others in the plumbing industry aware of new regulations, laws, rules, and other events that affect them. City rules and regulations change all the time and signing up for the E-Biast helps the Foundation stay in touch with everyone who may be affected by legislative and regulatory changes.
PLEASE SEND YOUR EMAIL TO:
nycplumbercomm at gmail dot com
TO JOIN THE PLUMBING FOUDATION'S E-BLAST LIST-SERVE.
$ FOR REPORTING UNLICENSED PLUMBERS
INCENTIVE PROGRAM FOR REPORTING UNLICENSED PLUMBING CONTRACTORS
For any DOB conviction of unlicensed plumbing activities resulting from evidence given to the Foundation on unlicensed contractors performing or advertising the ability to perform plumbing work, a $250 Amex gift card will be issued to the person who supplied the documentation. (Website, work order, photos of unlicensed plumbing vehicles with proof of license plate, etc.).
The reward will be on first report basis (i.e. if two reports on the same unlicensed plumbing firm, only the first person who supplied the documentation receives the gift card).