Sign Off Request Survey: Please Complete!
The Plumbing Foundation will be issuing an important survey to the entire New York City plumbing industry.
As you may already be aware, the NYC Department of Buildings ("DOB") began an enforcement program in 2016 which targets plumbers with "high rates" of denials for sign off and gas authorization requests. The survey is to gather more information from the industry on whether you have been issued a violation, whether you have settled and on what terms, the reason for the denials that were subject of the violation, what your overall "rate" of denials is, and what feedback you may have for DOB regarding the system and processes in place to make it more clear and streamlined for the industry to comply with codes, rules, and policies.
To complete the survey, visit www.plumbingfoundation.nyc and follow the link under "Current News" on the main page, or if you are on our email list, follow the link provided in the Special E-Blast.
Gas Operator Qualification Program In Full Swing
The Plumbing Foundation published in Issue #2 of 2018 Pipecaster a notice regarding upcoming gas training requirements. As noted in Issue #2 of 2018, there are several upcoming requirements on the federal, state, and local levels. The Utility companies (Con Edison & National Grid), by virtue of the US Department of Transportation ("USDOT") and the New York State Public Service Commission ("PSC"), will be requiring licensed master plumbers ("LMPs") and LMPs' employees who perform plumbing work to be operator qualified in Covered Task 86 (Inspections) and/or Covered Task 87 (Maintenance/Repairs) to do such inspections and/or maintenance on USDOT jurisdictional gas piping. Operator Qualification entails a 7-hour course and a written and practical examination. This will also require anyone doing such inspections and/or maintenance to take a baseline ("pre-employment") drug and alcohol test and to be part of a drug testing pool; per USDOT requirements, 50% of such pool will be drug tested at random per year. The Utilities will be making such requirements effective in their respective operating manuals by January 1, 2019.
To assist the industry in complying with the above requirements, the Plumbing Foundation released its application for Gas Operator Qualification ("GOQ") Membership in mid-June. GOQ Membership, which is for coordination of operator qualification training, cost and coordination of the baseline and random drug testing, and cost and coordination of operator qualification exams, is in full swing and many have already completed the necessary steps to obtain operator qualification. We urge you to do the same. Please visit our website for more background information, application instructions and documents, and a list of Frequently Asked Questions: www.plumbingfoundation.nyc/gas-operator-qualification
Please note at this time the NYC Department of Buildings ("DOB") is still drafting rules for Local Law 152 (periodic inspections of building gas piping, effective 1/1/2019) and Local Law 150 (DOB gas qualification, effective 1/1/2020). These laws differ from the operator qualification program, but we are working with DOB to ensure there is continuity among gas training requirements and will keep the industry updated.
DOB To Launch New DOB Now System For LAAS
The NYC Department of Buildings ("DOB") will launch the new DOB NOW filing system for Limited Alteration Applications (LAA1) and Emergency Work Notifications (EWN) effective October 15, 2018. Please note that the last day to submit a paper LAA1 form either in-person at 280 Broadway or by postmarked mail will be October 1, 2018. The last day to submit an LAA1 in eFiling will be October 14. No emailed or faxed Emergency Work Notices will be accepted after October 12, 2018. The last day to email or fax an EWN will be October 12 by 3:00pm. To learn more about the new system and effective dates, see the URL below:
www1.nyc.gov/assets/buildings/pdf/dob_now_laa_sn.pdf
DOB Counsel Confirms "Retirement" Different From "Deactivation"
The Plumbing Foundation has been approached by several licensed plumbers seeking clarification on the NYC Department of Buildings' ("DOB") process for Retirement from the business. Many have been told they must follow the steps required for Deactivation of their license. However, the Plumbing Foundation reached out to DOB's Licensing and Legal departments to obtain clarification on Deactivation versus Retirement, as the industry understands these two to be different. Deactivation, according to section 104-26 of the Rules, is for licensees "no longer engaged in a business or trade licensed by the department, but [whom do] not wish to leave the licensed trade" (emphasis added). Deactivation requires closing or transferring all open jobs under the licensee's permit, according to the Rules. Retirement, however, means that the licensee wishes to leave the trade completely. We could not find any Code provision or Rule requiring a licensee seeking Retirement to close or transfer all jobs prior to retiring. When we requested clarification from DOB, a DOB attorney explained that DOB's checklist for "Shelving or Retiring" (available on the DOB website) is actually for Deactivation. We were also told that while the Department strongly urges licensees seeking Retirement to close or transfer jobs, that is not a legal requirement. If the Plumbing Foundation is notified that DOB has changed its Rules or policies, we will apprise the industry of that notice.
Reminder — Email Tips On Unlicensed Activity To DOB
This is an important reminder that if you have proof of unlicensed plumbing or other construction-related activity that requires a DOB license and/or permit to email dobmarshal@buildings.nyc.gov.
Licensing Insurance Guidelines
The NYC Department of Buildings published Guidelines for licensees to help ensure they have all required information for insurance and in the correct format for licensing purposes. Please visit the Guidelines at: www1.nyc.gov/site/buildings/industry/licensing-insurance-guidelines.page
Charlotte Pipe And Foundry Wins Trade Case Against Chinese Cast Iron Fitting Producers

Press Contact: Bradford Muller
Vice President, Marketing Phone: (704) 348-6582
bmuller@charlottepipe.com
Charlotte Pipe and Foundry Wins Trade Case Against Chinese Cast Iron Fitting Producers
CHARLOTTE, NC – August 3, 2018 – The International Trade Commission (ITC) voted unanimously today in favor of Charlotte Pipe and Foundry and the Cast Iron Soil Pipe Institute (CISPI) in their antidumping duty (AD) and countervailing duty (CVD) petition against imports of cast iron soil pipe fittings from the People's Republic of China. Charlotte Pipe and CISPI filed the initial AD/ CVD case with the ITC in July of 2017.
As part of the investigation, the U.S. Department of Commerce determined that Chinese exporters had undersold cast iron soil pipe fittings in the United States in a range of 22 to 360 percent less than fair value. Commerce also determined that China provides countervailable subsidies to its producers of cast iron soil pipe fittings at rates ranging from 7 to 134 percent. The AD/CVD duties or penalties to counteract these unfair trade practices will go into effect immediately.
"We are thrilled with winning this case so that we can protect American jobs against unfair trade practices," said Roddey Dowd, Jr., CEO of Charlotte Pipe and Foundry. "We finally have a presidential administration in Washington that is serious about enforcing existing U.S. trade law. For my entire career at Charlotte Pipe, we have had presidents of both parties ignore the brazen cheating from the Chinese. Those days are over."
In addition to the fittings case, Charlotte Pipe and CISPI filed a similar AD/CVD case against Chinese producers of cast iron soil pipe on January 26, 2018. That investigation by the Commerce Department is proceeding.
Charlotte Pipe and Foundry is headquartered in Charlotte, N.C. and has seven plant locations across the United State, employing more than 1,400 associates. The nation's leading maker of cast iron and plastic pipe and fittings for plumbing applications, Charlotte Pipe and Foundry has been in continuous operation for 117 years and remains privately held.
PO Box 35430 Charlotte, NC 28235 USA 704/372-5030 800/438-6091 FAX 800/553-1605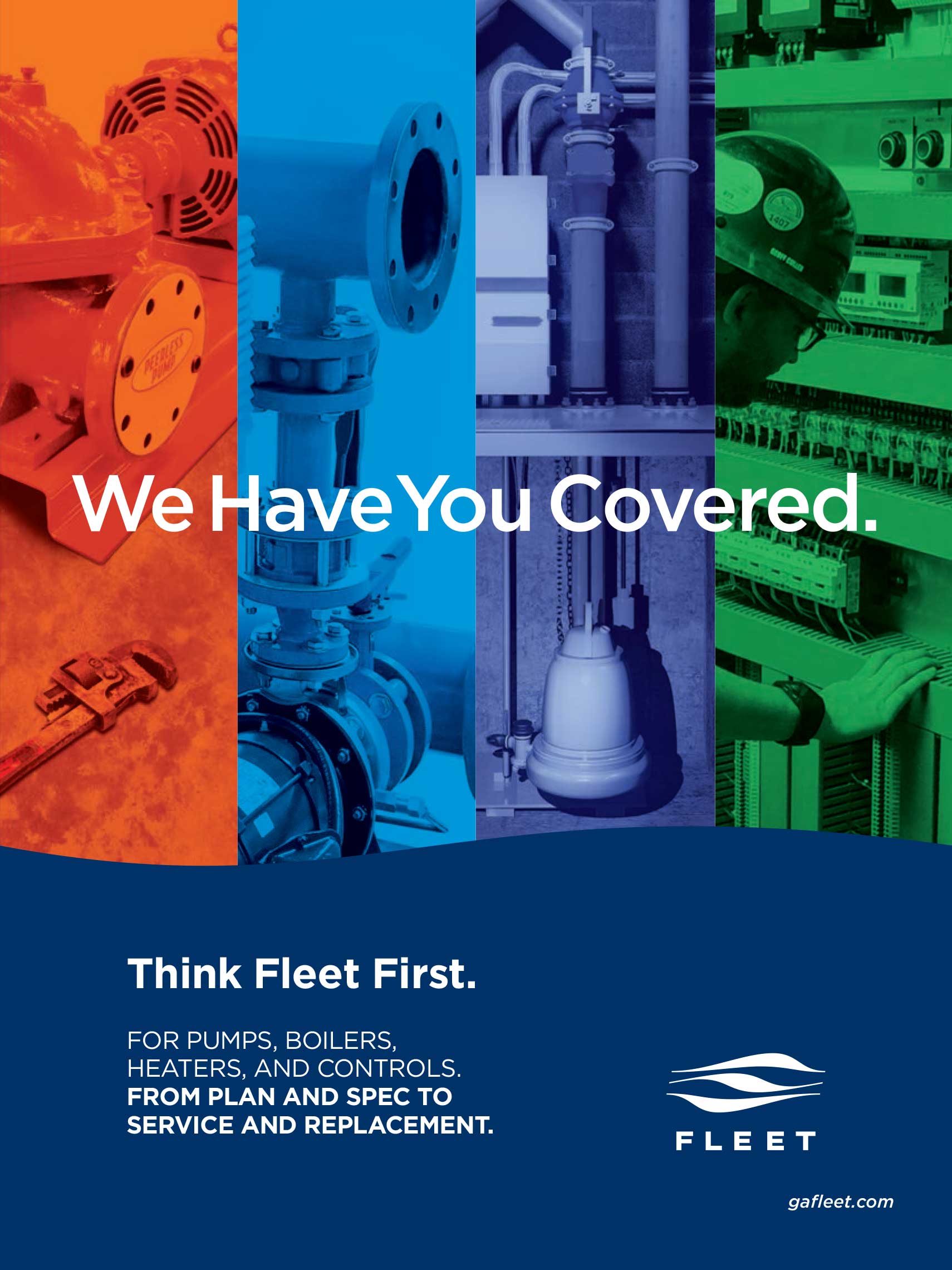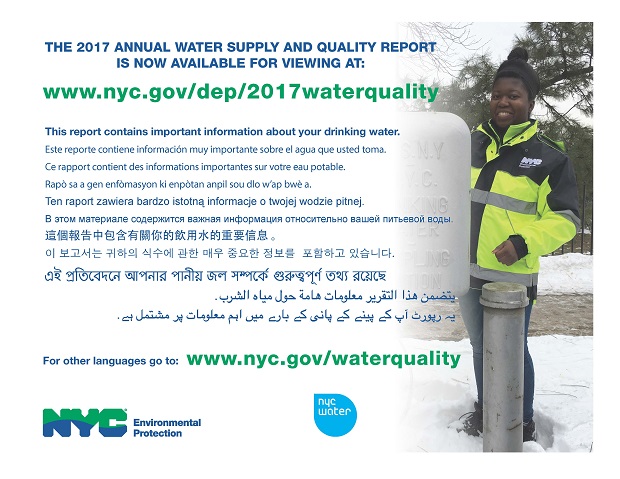 THE PLUMBING FOUNDATION'S ENVIRONMENTAL STATEMENT
Since its establishment in 1986, the Plumbing Foundation has worked diligently to ensure the plumbing industry has as little a "carbon footprint" on New York City as possible. The plumbing industry has historically utilized environmentally friendly materials such as recycled cast-iron and copper piping/fittings. The Foundation will continue in its role of protecting New York City as well as being an advocate for the environment by strengthening its water/sanitary regulations and thereby reducing wasteful water consumption in the City.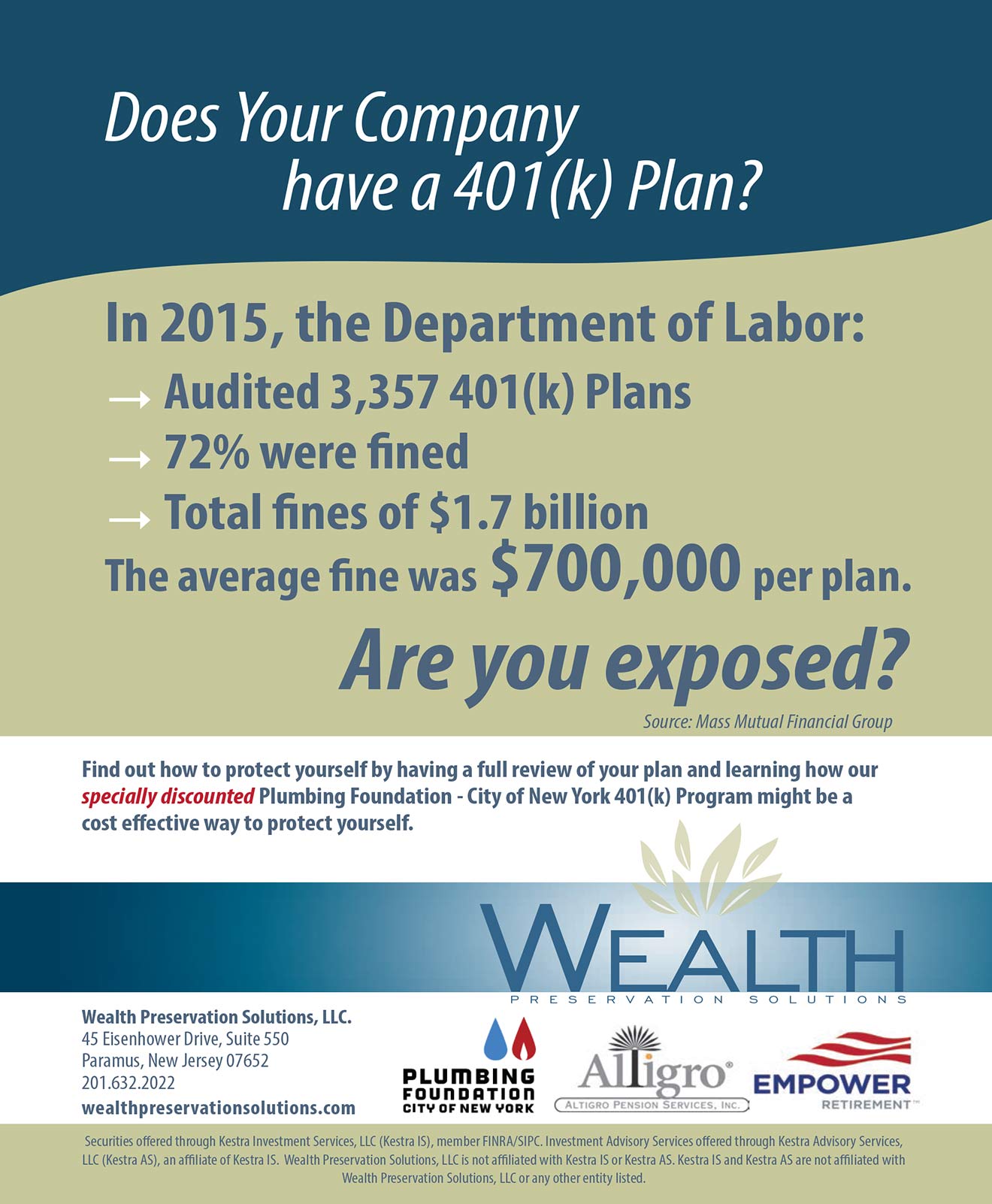 THE PIPECASTER is published by the Plumbing Foundation City of New York, Inc.; 535 Eighth Ave., Floor 17, New York, NY 10018; Phone (212) 481-9740; Fax (212) 481-7185; Lawrence J. Levine, Chairman; Thomas Maniuszko, Vice Chairman; Louis J. Buttermark, Treasurer; April McIver, Executive Director; Terence O'Brien, Editor. Board of Directors: George Bassolino, Paul Belli, Marc Breslaw, Louis J. Buttermark, Harris Clark, Angelo Lemodetis, Lawrence J. Levine, Adam Levy, Thomas Maniusko, Andrew Moran, Barr Rickman, Richard Turchiano