2019 Renewable Energy Forum
The Natural Gas Debate & Implications for the Building Industry
Please join Real Estate Industry Leaders at the 2019 Renewable Energy Forum hosted by the Plumbing Foundation City of New York!
To register please visit: www.eventbrite.com/e/2019-renewable-energy-forum-tickets-71688075965
Tuesday, October 8, 2019, 8:00 am
NYC Seminar and Conference Center
46 West 24th Street
New York, NY 10010
Please join us as we welcome building owners, contractors and elected officials for a timely discussion surrounding New York City's plans for emissions reductions and the role of natural gas in today's energy debate.
Our expert-led forum will discuss the role of natural gas in today's environmentally conscious energy debate. With the term "fossil fuel" growing more and more stigmatized, companies believe the only means to become more environmentally aware is the complete transition to alternative energy sources such as solar, hydro and wind. Speakers will explore the impact of sustainable technology, fuels and systems on carbon reductions in the built environment, as well as profitable investments in building's future.
The program will address the following topics:
New methods in place for making the built environment a greener and more economically efficient place
Local Law 97, the portion of the NYC Carbon Emissions Bill targeting City properties exceeding 25,000 square and how this legislation will impact building owners
The importance of leveraging available technology, inclusive of natural gas, to bring today's infrastructure into compliance
To register please visit: www.eventbrite.com/e/2019-renewable-energy-forum-tickets-71688075965
Housing & Buildings Committee Holds Hearing on Plumbing Code Revision
On Tuesday, September 10, 2019, the NYC Council Committee on Housing and Buildings, Chaired by Council Member Robert Cornegy, held a hearing on Intro. No. 1481, the legislation amending technical provisions of the Plumbing Code. Among those testifying included the NYC Department of Buildings (DOB) and plumbing industry representatives.
The Plumbing Foundation City of New York, Inc. submitted written comments earlier in the year offering several recommendations on the bill, including the definition of building drain with regards to subsurface plumbing and the need to revise the language to state "up the exterior of the foundation wall"; comments on the prefabrication construction assemblies and the need to ensure prefabricated work is in compliance with the code, i.e. is being done by licensees; and, finally, comments in support of the welder's qualifications provision.
The Plumbing Foundation looks forward to continuing the working relationship with the DOB and the City Council on the overall Building Code Revision.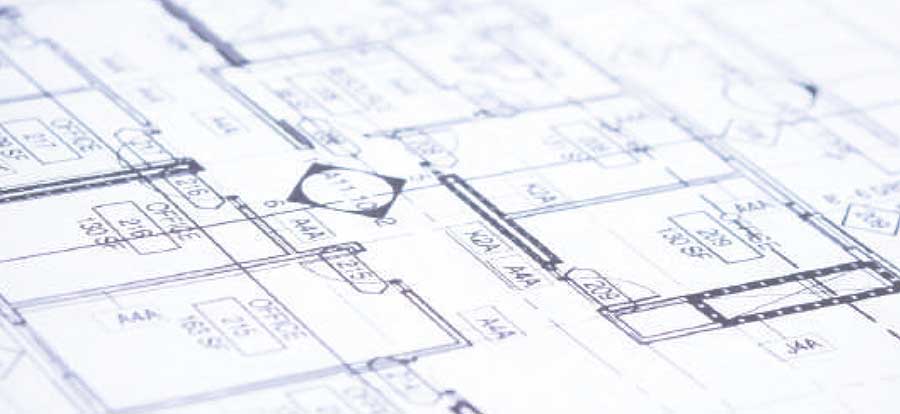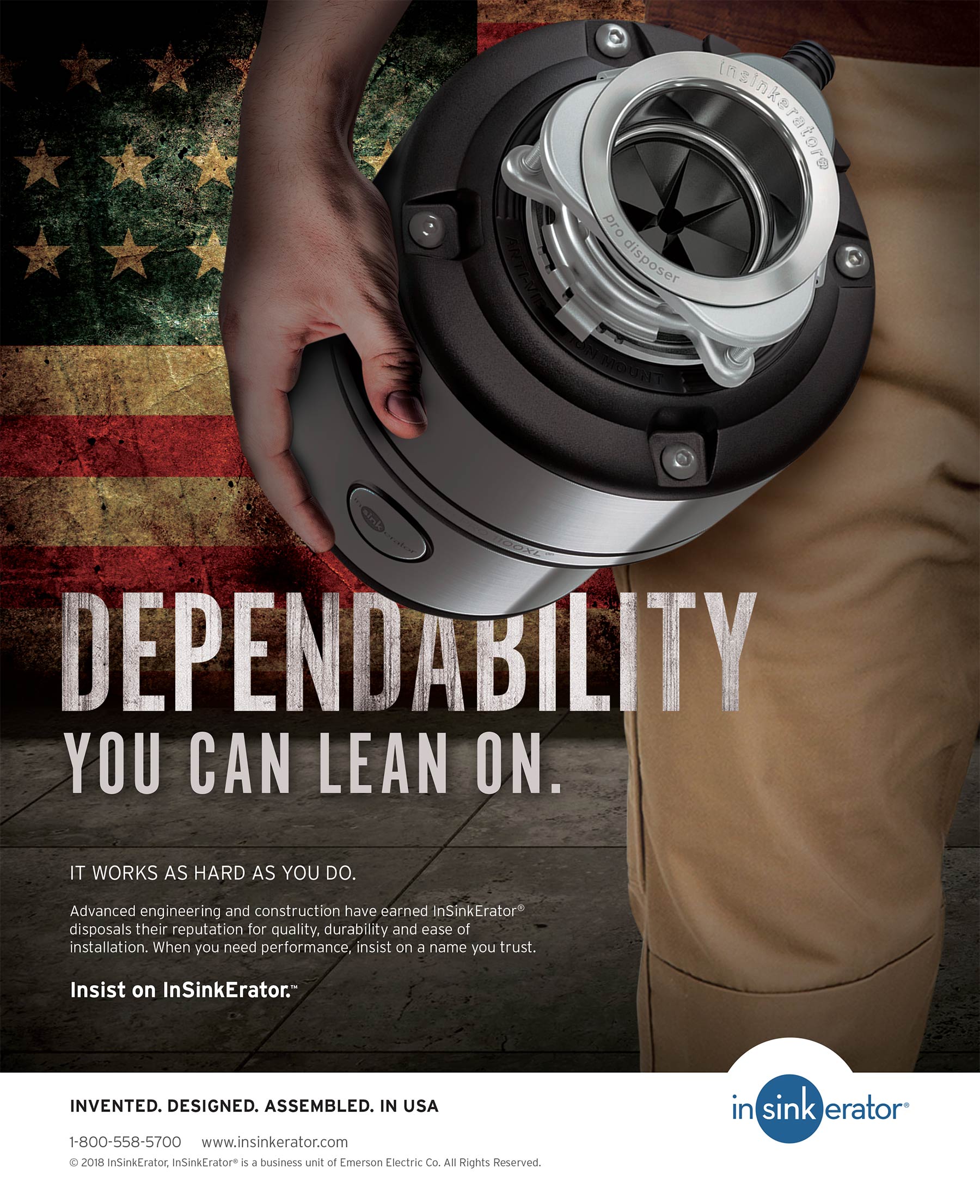 Funding Available For New York City Property Owners Who Conserve Water
FOR IMMEDIATE RELEASE: September 9, 2019
Vincent Sapienza
Commissioner
CONTACT: deppressoffice@dep.nyc.gov, (718) 595-6600
No. 67
With a Citywide Goal of Reducing Water Consumption by 20 Million Gallons per Day, Property Owners Can Receive Funding for Water Conservation and Reuse Projects
The New York City Department of Environmental Protection (DEP) today encouraged property owners to take advantage of funding available for plumbing upgrades through the Water Conservation and Reuse Grant Pilot Program. The grant program aims to conserve the City's drinking water supply, with a corresponding reduction of flows into the sewer system, by reimbursing commercial, industrial, and multi-family residential property owners who invest in water efficiency projects, including low-flow fixtures, as well as innovative water saving technologies such as on-site water reuse systems.
"New York City is fortunate to have some of the highest quality and best tasting tap water anywhere in the world and we must do all we can to conserve this invaluable resource," said DEP Commissioner Vincent Sapienza. "We have made great progress is reducing New York City's demand for water and we encourage property owners to take advantage of this funding as they upgrade their properties."
Grants are available to institutional (such as museums and schools), residential, and commercial customers who receive a water bill directly from DEP for their own water use. Applicants must have an account in good standing with a functioning automated meter reading device and must have one year of water use data. Applicants applying for funding for new construction projects who do not have water use data would qualify for water reuse projects only. Proposed projects must conserve at least one million gallons of water per year, or about 2,740 gallons per day.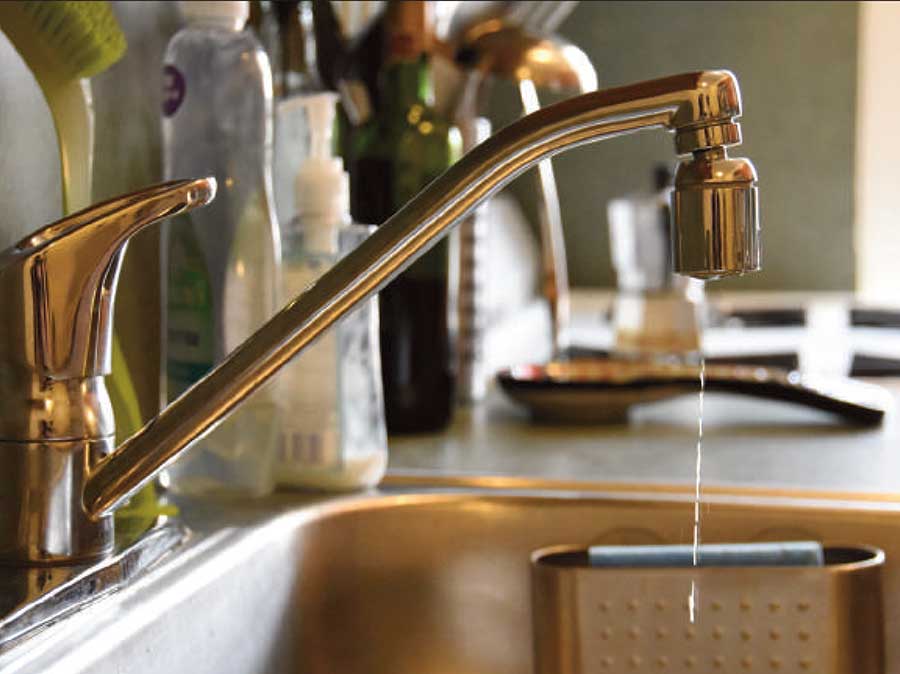 Water reuse systems, otherwise known as water recycling systems, make the reuse of rainwater, black water, and gray water safe and efficient. This grant program promotes the construction of these systems by covering documented equipment costs, including materials and supplies; third-party costs for a water use survey of the facility; and third-party costs for design services. In addition to the grant, buildings with successful on-site water reuse systems are eligible for the Comprehensive Water Reuse Program, which provides a 25 percent water and wastewater fee discount to DEP customers who install water reuse systems that reduce the building's water consumption by at least 25 percent.
The program webpage contains links to all documents required for application, in addition to the Program Guide. Potential applicants are encouraged to contact DEP to discuss eligibility of projects prior to submitting an application by emailing waterconservation@dep.nyc.gov or calling 718-595-6242.
Reducing Demand for Water in New York City:
DEP's One Water NYC: 2018 Water Demand Management Plan outlines recent citywide conservation efforts that have resulted in a savings of 10 million gallons of water per day, as well as plans to conserve an additional 10 million gallons per day by 2022. Through these strategic initiatives, DEP has been able to reduce per capita water demand in New York City from a peak of 213 gallons per day in 1979, to 120 gallons per day in 2018. Overall, citywide water use has dropped from approximately 1.5 billion gallons a day in 1980, to about 1 billion gallons a day at present, while the city's population grew from just over 7.1 million to 8.6 million in the same period.
The installation of activation buttons on spray showers at 400 playgrounds around the city that saved 1.1 million gallons of water a day.
Upgrading more than 34,000 bathroom fixtures in 402 public school buildings with water-efficient upgrades that conserved approximately 3.3 million gallons of water each day. Plans to retrofit fixtures at an additional 200 schools will result in an estimated water savings of up to .7 million gallons a day.
Hotels, restaurants, universities, and hospitals have also worked to reduce water use by five percent. In fact, DEP recently completed a $1.3 million fixture upgrade at Harlem Hospital that is conserving 70,000 gallons of water per day. The retrofits included more than 570 fixtures and ice machines, 900-plus faucets, and one industrial dishwasher.
DEP's Toilet Replacement Program invested $1.85 million to retrofit more than 13,200 toilets citywide in multi-family buildings. The total water savings of this effort is more than 620,000 gallons per day.
Customer service initiatives aimed at helping New Yorkers manage their water use and bills and respond promptly to leaks include the completion of a network of automated meter reading devices that ensure bills are based on actual consumption and that allow customers to access data about their water use in near real time. In addition, a leak notification system has already saved customers more than $16.5 million and DEP's leak forgiveness program has been expanded to include maintainable fixtures such as toilets and faucets to encourage homeowners to make timely repairs.
Funding has also been committed to help the City's largest upstate wholesale water customers, including communities in Orange and Westchester counties, develop conservation plans aimed at saving water in the future. DEP continues to work collaboratively with the upstate customers to identify demand management strategies, including leak detection and repair, with a goal of reducing their water use by 5 percent.
DEP manages New York City's water supply, providing approximately 1 billion gallons of high-quality drinking water each day to more than 9.6 million residents, including 8.6 million in New York City. The water is delivered from a watershed that extends more than 125 miles from the city, comprising 19 reservoirs and three controlled lakes. Approximately 7,000 miles of water mains, tunnels and aqueducts bring water to homes and businesses throughout the five boroughs, and 7,500 miles of sewer lines and 96 pump stations take wastewater to 14 in-city treatment plants. DEP has nearly 6,000 employees, including almost 1,000 in the upstate watershed. In addition, DEP has a robust capital program, with a planned $20.1 billion in investments over the next 10 years that will create up to 3,000 construction-related jobs per year. For more information, visit nyc.gov/dep, like us on Facebook, or follow us on Twitter.
59-17 JUNCTION BOULEVARD, 19TH FLOOR, FLUSHING, NEW YORK 11373-5108 • www.nyc.gov/dep
https://www1.nyc.gov/site/dep/news/19-067/funding-available-new-york-city-property-owners-who-conserve-water
Are you Operator Qualified in Covered Tasks 86 and 87?
Since June 2018, the Plumbing Foundation City of New York, Inc. has been running the ONLY Gas Operator Qualification (GOQ) Membership program for NYC plumbing's industry to assist the industry in complying with state and federal regulations regarding inspections and maintenance on jurisdictional gas piping. The utility companies have been actively enforcing the new requirements since April 15, 2019. To date, the Plumbing Foundation has seen over 600 NYC plumbing companies enter the program, with almost 1,800 participants. Of the total number of participants, over 1,100 participants are operator qualified in Covered Tasks 86 and 87, and the rest are on their way.
The process to become operator qualified involves multiple steps, including applying to the Plumbing Foundation's GOQ Membership program, taking a pre-employment drug test, taking the 7-hour operator qualification training (for which the Foundation coordinates training at either Plumbers Union Local No.1 Trade Education School or with the Master Plumbers Council), and passing written and practical examinations. Upon successful completion of those steps, participants are issued a photo identification QR card.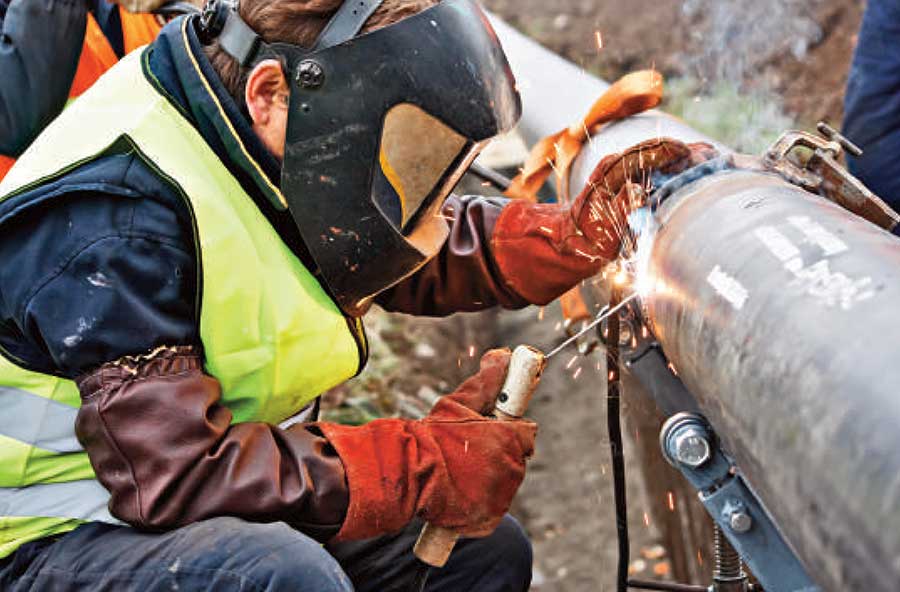 An important point to remember is that only NYC licensed plumbers and those actively and directly working for such NYC licensed plumbers are eligible. Operator qualified plumbers cannot use their OQ cards for a licensee not connected to their OQ profile.* In addition, once participants take the pre-employment drug test, they are placed in a random testing pool, of which, according to Federal regulations, 50% are tested annually.
If you are interested in becoming operator qualified or you are looking for more information, please visit our website:
www.plumbingfoundation.nyc/gas-operator-qualification
Please note that if you are seeking operator qualification in Covered Tasks other than CT86/CT87, the Foundation cannot assist with providing training or testing for your company. You will need to contact the appropriate utility company to coordinate obtaining other tasks.
*There may be an exception to this if it is a legal joint venture, but it must comply with NYC Department of Buildings (DOB) and utility specific requirements.
REMINDER – Email Tips on Unlicensed Activity to DOB
This is an important reminder that if you or someone you kno w has proof of unlicensed plumbing or other construction-rela ted activity that requires a DOB license and/or permit to email dobmarshal@buildings.nyc.gov.
PW1: Plan/Work Application Form Updated
The NYC Department of Buildings (DOB) announced that beginning September 12, 2019, the PW1 Form with the revised date of 4/18 in the lower right corner will no longer be accepted. Applicants must submit the updated PW1 Form with the revised date of 8/19. Please visit the Service Updates page on the DOB website for more information.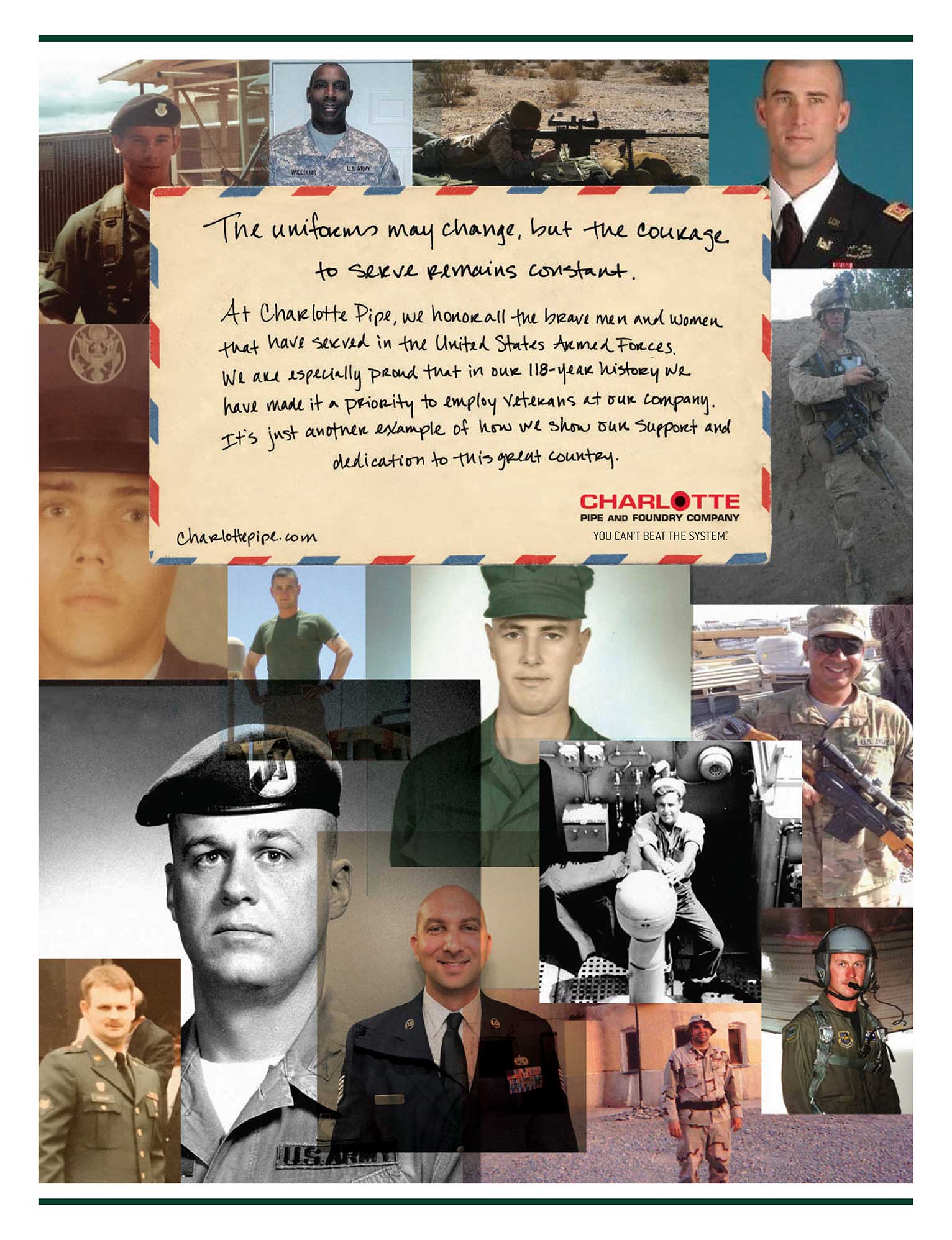 THE PLUMBING FOUNDATION'S ENVIRONMENTAL STATEMENT
Since its establishment in 1986, the Plumbing Foundation has worked diligently to ensure the plumbing industry has as little a "carbon footprint" on New York City as possible. The plumbing industry has historically utilized environmentally friendly materials such as recycled cast-iron and copper piping/fittings. The Foundation will continue in its role of protecting New York City as well as being an advocate for the environment by strengthening its water/sanitary regulations and thereby reducing wasteful water consumption in the City.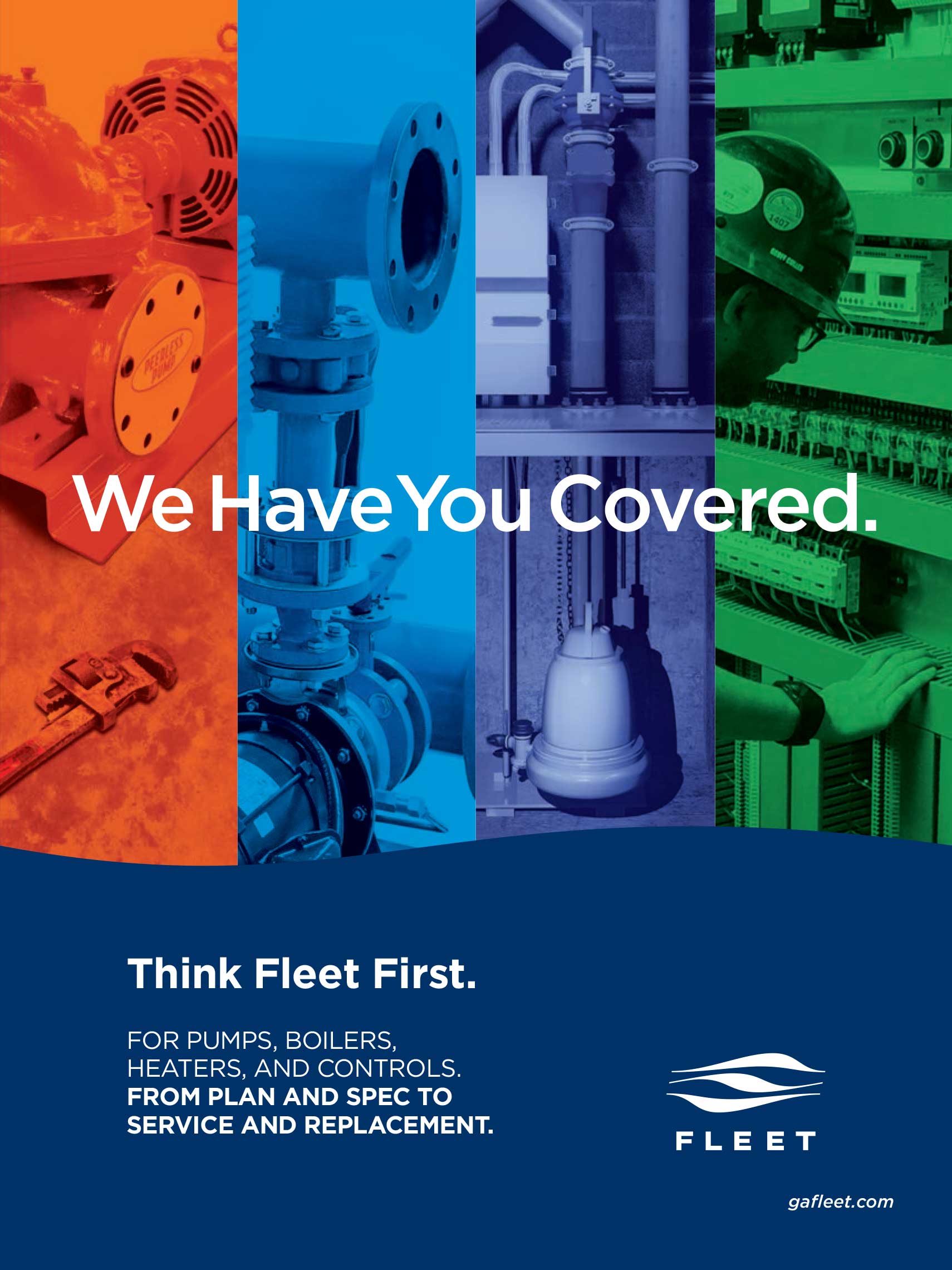 THE PIPECASTER is published by the Plumbing Foundation City of New York, Inc. 535 Eighth Avenue, Floor 17, New York, NY 10018 | Phone (212) 481-9740 | Fax (212) 481-7185 | (E) info@plumbingfoundation.nyc
Lawrence J. Levine, Chairman; Louis J. Buttermark, Vice Chairman; Barr Rickman, Treasurer; April McIver, Executive Director; Terence O'Brien, Editor. Board of Directors: George Bassolino, Paul Belli, Marc Breslaw, Louis J. Buttermark, Harris Clark, Angelo Lemodetis, Lawrence J. Levine, Adam Levy, Scott Lyons, Andrew Moran, Barr Rickman, Richard Turchiano