Plumbing Foundation Issues Public Health Guidelines To Combat Spread Of Covid-19
NEW YORK (originally released on Sept. 1, 2020) — As New York City continues its phased reopening aimed at containing the coronavirus pandemic, the Plumbing Foundation City of New York has issued important public health and safety guidelines intended to prevent the spread of COVID-19 and other infectious diseases.
The safeguards apply to commercial property owners and leaseholders who may be who may be considering plumbing alterations and building water system upgrades to help businesses conform to new social distancing standards, as well as residential apartment and building owners conducting regular work and maintenance on plumbing fixtures that connect to sanitary water lines.
"There are serious public health implications pertaining to potable water systems and sanitary drainage systems inside buildings," cautions April McIver, Executive Director of the Plumbing Foundation. "Knowing that COVID-19 can be transmitted through human waste, and that other dangerous organisms such as Legionella can also be spread through building water systems, the message to our fellow New Yorkers is that only licensed master plumbers who are trained and certified can perform work and maintenance on building plumbing systems."
Public Health Guidelines for Plumbing Work
Only licensed master plumbers are legally permitted to work on plumbing fixtures that connect to sanitary sewer lines in New York City.
Work on toilet fixtures requires a plumbing license and should only be performed by a master plumber.
If you question whether or not you are capable or qualified to perform plumbing fixture work, always hire a licensed master plumber.
Always ask to make sure your contractor is a licensed master plumber to ensure work is done safely and up to code, and ask if they are properly insured.
License and insurance information is publicly posted on the NYC Department of Buildings website, which can be accessed at: http://a810-bisweb.nyc.gov/bisweb/bsqpm01.jsp
Owners who perform unlicensed plumbing work on their own or who allow unlicensed handymen to perform plumbing work not only pose a danger to their inhabitants and customers, they may also pose a health and safety risk to neighbors in the same building. Known hazards of untrained, unlicensed plumbing work include: spread of viral or bacterial infection including COVID- 19, Legionaire's Disease from improperly installed or maintained water heaters; uncapped fixtures that could expose toxic or noxious gases; improperly installed fixtures that fail to properly contain sewage and dangerous gases; and failure to prevent dangerous backflow and cross-contamination.
Ms. McIver concluded, "There is an important value proposition when you hire a licensed master plumber. Not only are you ensuring the health and safety of those you live with and your neighbors, you're also assured of the quality of work."
Established in 1986, the Plumbing Foundation City of New York, Inc. is a nonprofit association of licensed contracting firms, engineering associations, manufacturers and suppliers whose mission is to ensure public health through the enactment and enforcement of safe plumbing codes.
Please visit the Plumbing Foundation's online version of the Pipecaster to access relevant links:
www.plumbingfoundation.nyc/pipecaster
NYC Council Extends Site Safety Training Compliance Date
The NYC Council passed Intro No. 2059-A which extends the date of full compliance with the Site Safety Training Law from September 1, 2020 to March 1, 2021. The NYC Department of Buildings (DOB) reminds the industry that the current requirement that workers on sites requiring a DOB-licensed safety professional have 30 hours of site safety training continues until March 1, 2021. In addition, DOB encourages all workers to receive the full 40 hours of this potentially life-saving training as soon as possible.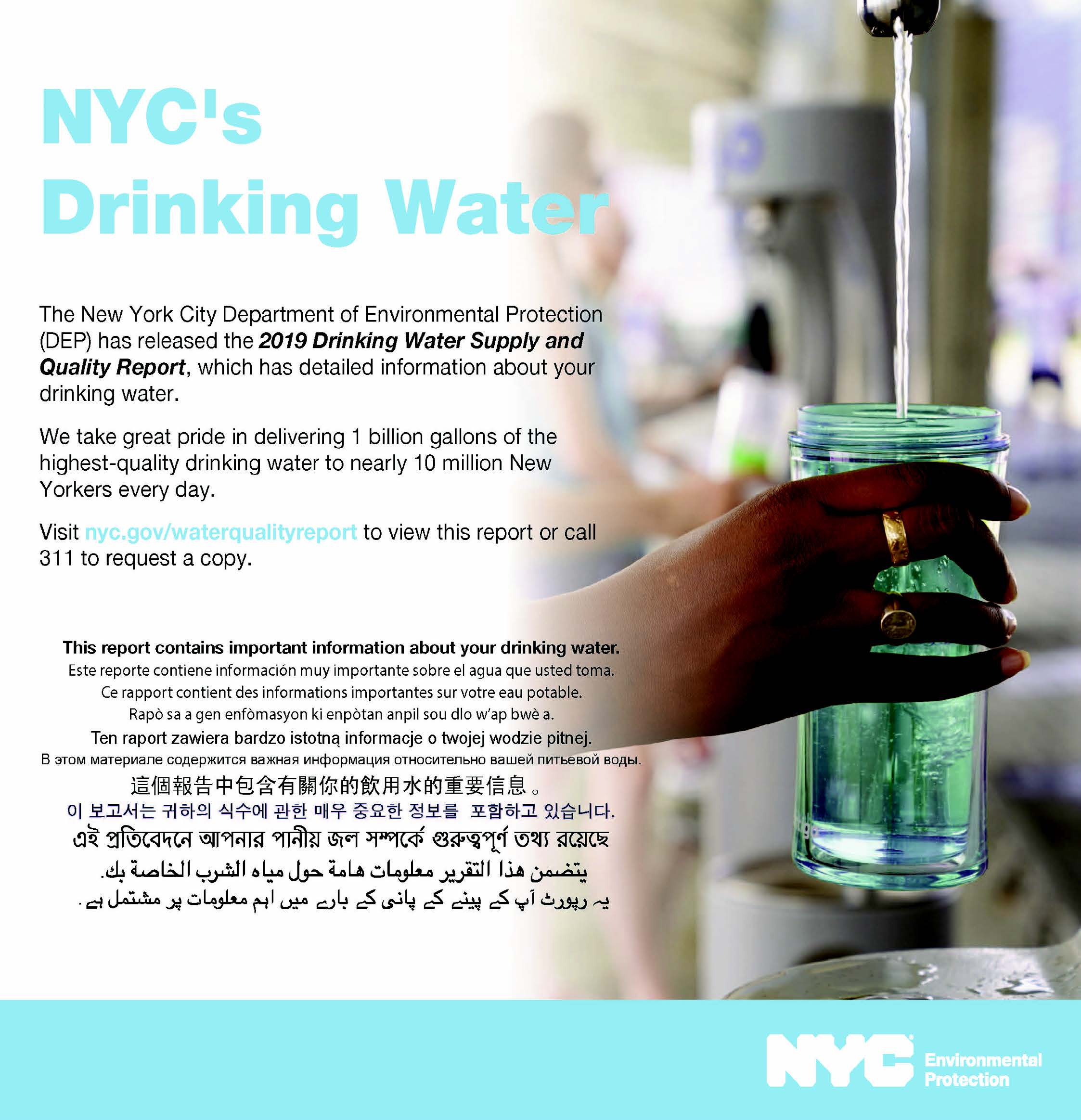 NYC Department of Buildings Reopening Guidance
The following notice has been issued by the NYC Department of Buildings:
As a reminder, all active sites must continue to be in compliance with State and City Phase 1 restart requirements. To understand what is expected of your site, please refer to the following:
Interim Guidance for Construction Activities During the COVID-19 Public Health Emergency
"Do's and Don'ts" Document
"What To Know" One-Pager.
If upon a visit from NYC Department of Buildings (DOB), a single Phase 1 restart violating condition is observed– your site will be assessed a violation that carries a financial penalty of $5,000. If your site does not have a Safety Plan and State Affirmation conspicuously posted and/or is lacking a proper hand hygiene station, your site will be issued a Stop Work Order in addition to the financial penalty. Continued noncompliance may result in additional summonses with accompanying civil penalties of up to $10,000 for each offense. If during DOB's visit, any Construction Code and Electrical Code non-compliances are observed, Inspectors will take appropriate enforcement actions, including the potential issuance of violations with monetary penalties.
The Safety Plan you must have on-site should be filled-out completely and posted for all to see. The Safety Plan's intent is to outline how your workplace will prevent the spread of COVID-19. You should follow the Safety Plan template located on the State's website, which you can access by clicking here. Your State Affirmation should be posted as well, you can fill-out your Affirmation by clicking here. All sites must also provide and maintain (at least one) hand hygiene station that is accessible for all personnel. This could include a handwashing station with soap, water, and paper towels, or an alcohol-based hand sanitizer containing 60% or more alcohol for areas where handwashing is not feasible.
If your site is assessed a COVID-19 Stop Work Order, a portal is available in DOB NOW: Safety to submit a rescind request. Additional information can be found in our Service Notice.
Also please remember as City Employees performing essential regulatory duties, DOB Inspectors and other Field Staff with face coverings who visit construction sites are self-monitoring for any COVID-19 symptoms every day to ensure they do their work safely for themselves and the public. As such, Inspectors and Field Staff are not subject to screening and must be permitted access to a construction site. Failure to provide access will result in the issuance of a Stop Work Order.
For additional information on the Phase 1 re-opening, please visit nyc.gov/buildings. On our Phase-1 re-opening webpage, you will find resources including DOB's Phase 1 Re-Opening Guidance, FAQs, and the State's Interim Guidelines. If you have any questions, please reach out via email to COVID19@buildings.nyc.gov.
Finally, as New York City faces unprecedented challenges to rebuild and recover from the ravages of the COVID-19 pandemic, we must also remember that there is a critical step each of us must take to help rebuild New York City into the future – and that is completing the 2020 Census. New York City needs a complete and accurate count in order to have the population data, billions in funding, means to invest in public works and infrastructure, and complete representation that it rightfully deserves. The census is completely confidential and there are no questions about immigration, citizenship, income, criminal history, or Social Security. The future of New York City is in your hands – fill out the 2020 Census now!
Please visit the Plumbing Foundation's online version of the Pipecaster to access the links in such notice:
www.plumbingfoundation.nyc/pipecaster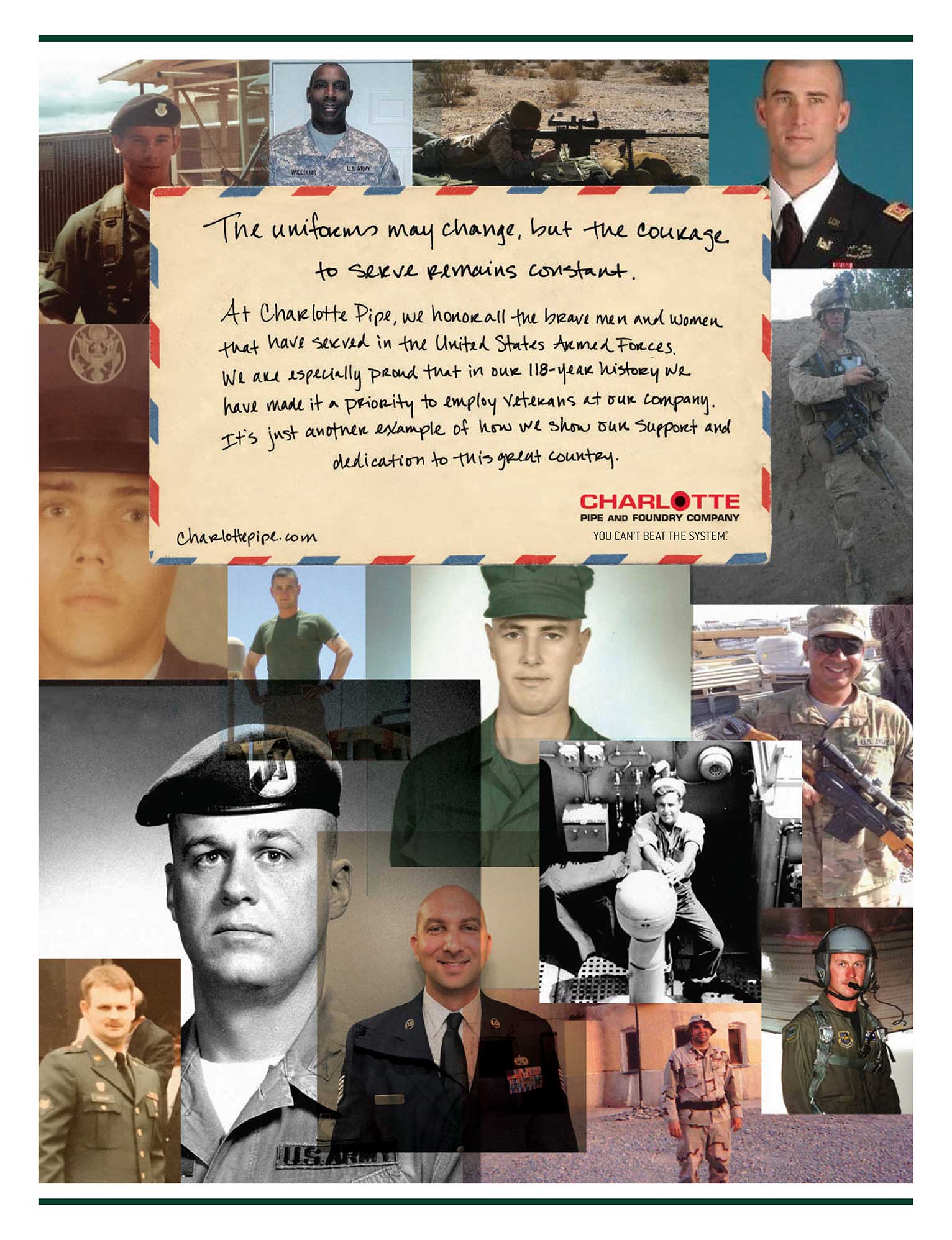 Updated Deadlines for NYC DOB Licenses, Registrations, and Permits
In response to Mayor de Blasio's Executive Order No. 134 and Local Law 57 of 2020, the NYC Department of Buildings (DOB) is no longer allowing licenses and permits to be automatically extended. All licenses/registrations and permits issued by the DOB with an original expiration date on or after August 7, 2020 will expire on that original expiration date. Those licenses and permits which were automatically extended through August 6, 2020 will expire according to the below schedule:
| Original (Pre-COVID 19) Expiration Dates | Final Extension Date |
| --- | --- |
| March 12, 2020 – March 31, 2020 | September 30, 2020 |
| April 1, 2020 – April 30, 2020 | October 31, 2020 |
| May 1, 2020 – May 31, 2020 | November 30, 2020 |
| June 1, 2020 – June 30, 2020 | December 31, 2020 |
| July 1, 2020 – August 6, 2020 | January 31, 2021 |
Please visit the Service Update here:
www1.nyc.gov/assets/buildings/pdf/license_permit_expiration_no_extensions_sn.pdf
Reminder: LL152 Inspection Requirements
The NYC Department of Buildings (DOB) was recently notified that certain NYC Licensed Master Plumbers were unaware of the requirement that a leak survey must be completed as part of the NYC Local Law 152 Inspection (periodic inspections of building gas piping). According to the Law:
§ 28-318.3.2 Scope. At each inspection, in addition to the requirements prescribed by this article or by the commis- sioner, all exposed gas lines from point of entry of gas piping into a building, including building service meters, up to individual tenant spaces shall be inspected for evidence of excessive atmospheric corrosion or piping deterioration that has resulted in a dangerous condition, illegal connections, and non-code compliant installations. The inspection entity shall also test public spaces, hallways, corridors, and mechanical and boiler rooms with a portable combustible gas detector to determine if there is any gas leak, provided that such testing need only include public spaces, hall- ways and corridors on floors that contain gas piping or gas utilization equipment.
In addition, the rules require either a Licensed Master Plumber, or someone working directly under a Licensed Master Plumber who also completed a 7-hour training, to conduct such inspections. The 7-hour course, according to NYC Rules 103-10, must cover, among other topics, interior piping leak survey and atmospheric corrosion and leak survey inspection procedure.
Finally, the Plumbing Foundation reminds the industry that all buildings with gas piping must be inspected (and inspection re- ports submitted) by the end of the year if they fall in the following category:
Buildings within Community Boards 1, 3, and 10 in all Boroughs
Please visit the Plumbing Foundation's website for additional FAQs on LL152/2016:
www.plumbingfoundation.nyc/gas-operator-qualification
NYC DOB Notice: Denial of Permits for False Statements and Work Without a Permit
The NYC Department of Buildings (DOB) issued a notice in reference to Local Law 114 of 2019 that states beginning August 5, 2020, DOB will deny initial work permits for multiple dwellings where the Department has issued a summons for submitting a false statement on a Plan/Work Application (PW1) regarding the occupancy status of the building (Section 26 of the PW1), or performing Work Without a Permit while the building was occupied. The one-year permit restriction will apply if the summons was issued on or after December 5, 2019—the effective date of Local Law 114 of 2019. The restriction will remain in effect for one-year from the issuance of the summons. However, the permit restriction can be removed before the one-year timeframe if the summons is dismissed by OATH.
Please visit the Service Update here:
www1.nyc.gov/assets/buildings/pdf/ll114of19_sn.pdf
THE PLUMBING FOUNDATION'S ENVIRONMENTAL STATEMENT
Since its establishment in 1986, the Plumbing Foundation has worked diligently to ensure the plumbing industry has as little a "carbon footprint" on New York City as possible. The plumbing industry has historically utilized environmentally friendly materials such as recycled cast-iron and copper piping/fittings. The Foundation will continue in its role of protecting New York City as well as being an advocate for the environment by strengthening its water/sanitary regulations and thereby reducing wasteful water consumption in the City.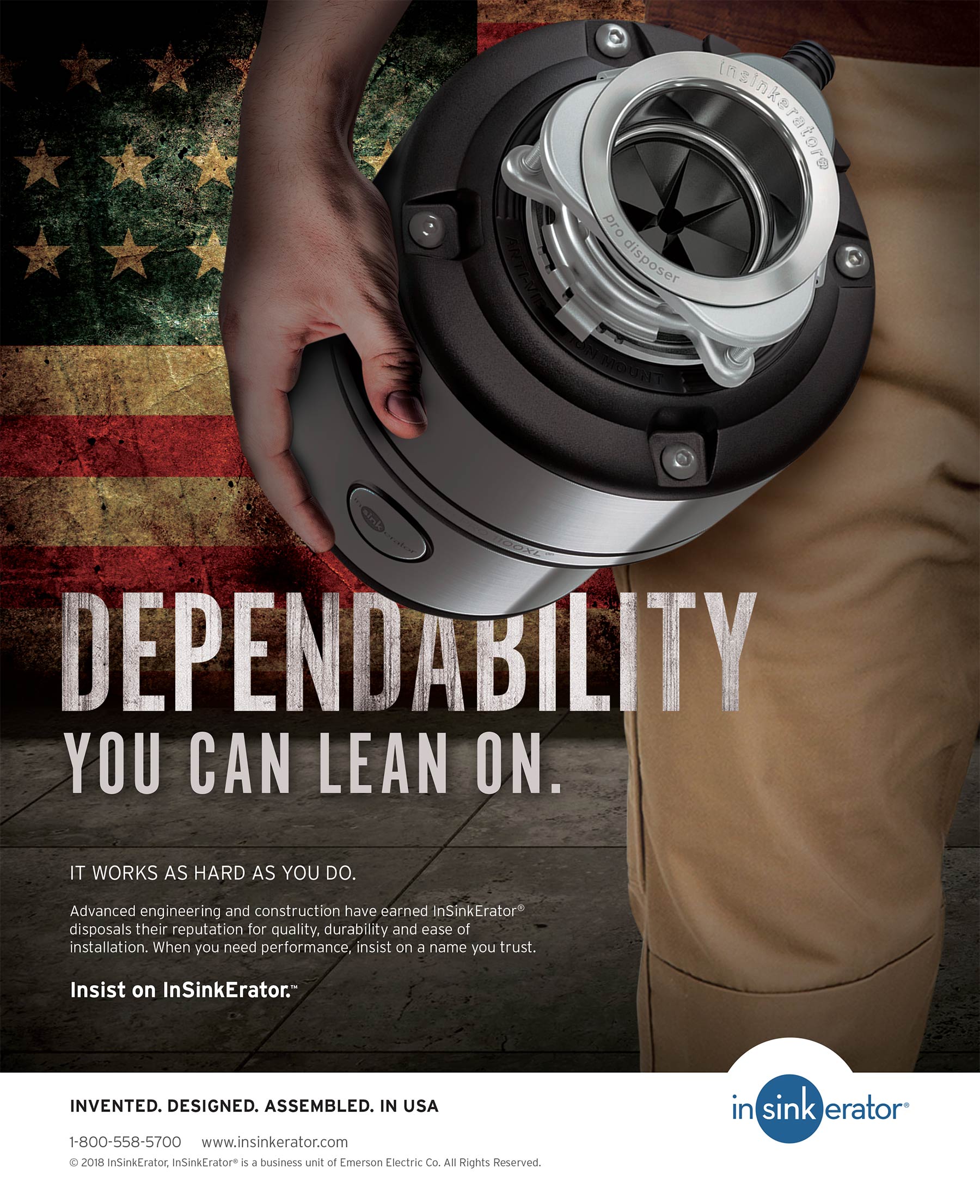 THE PIPECASTER is published by the Plumbing Foundation City of New York, Inc. 535 Eighth Ave., Fl. 17, New York, NY 10018 | Phone (212) 481-9740 | Fax (212) 481-7185 | (E) info@plumbingfoundation.nyc
Lawrence J. Levine, Chairman; Louis J. Buttermark, Vice Chairman; Barr Rickman, Treasurer; April McIver, Executive Director; Terence O'Brien, Editor. Board of Directors: George Bassolino, Paul Belli, Marc Breslaw, Louis J. Buttermark, Harris Clark, Angelo Lemodetis, Lawrence J. Levine, Adam Levy, Scott Lyons, Andrew Moran, Barr Rickman, Richard Turchiano