NEW BUILDING CODE DEC. 31, 2014
REMINDER: Mayor deBlasio signed Local Law 52 of 2014 on September 30, 2014 which extended the effective date of the 2014 Building Code revisions (Local Law 141/2013) from Oct 1, 2014 to December 31, 2014. Please be aware of this change in date. As per DOB Bulletin 15 of 2014, new Building Code affects both new buildings and alterations to existing buildings when an application for construction document approval is submitted on or after December 31, 2014.
Below is the link to summaries, compiled by the Plumbing Foundation, that highlight the relevant changes of the Administrative, Plumbing, and Fuel Gas Codes. The summaries are amended to reflect the new effective date of December 31, 2014. Besides reading the summaries, the Plumbing Foundation strongly suggests that all plumbers purchase the 2014 Plumbing, Fuel Gas, and General Administrative Provision Code books in order to stay up date on the new Building Code requirements.
Summaries are on the Foundation's website:
https://www.plumbingfoundation.nyc
Listed on the Heading: "NOTABLE CHANGES TO PLUMBING AND ADMINISTRATIVE SECTIONS OF BUILDING CODE – EFFECTIVE DECEMBER 31, 2014"
"SEE SOMETHING, SAY SOMETHING"
Illegal plumbers and unpermitted plumbing work is a systemic problem. Illegal plumbing is not just leaky water pipes but includes illegal gas work as well. There are too many buildings and too few DOB inspectors to catch every illegal plumbing job in NYC. However, there are reporting methods for licensed plumbers and the general public which can help DOB's enforcement efforts.
People can call "311" and report complaints anonymously. People can contact DOB's Marshall Office and report illegal activities right to the unit that investigates these cases. And people can contact the Plumbing Foundation and we can bring these illegal and unsafe contractors to the authorities. Illegal plumbing is a safety concern that all New Yorkers must help prevent.
You can contact Salvatore Agostino, the Building Marshall, who handles all unlicensed activities not just unlicensed plumber/plumbers. We suggest you provide specifics like the address, exact floor of illegal work, and name(s) of unlicensed persons/firm performing the work. The Department of Buildings' Office of the Buildings Marshall phone number is 212 393-2930.
NEWS FROM DOB
PW1B Forms and Plans: Filings and Amendments
When submitting a Plan/Work application (PW1), applicants must include the PW1B (Schedule B) as part of the initial submission.
No Post-Approval Amendments (PAAs) are necessary for the following fixture changes:
Bathtubs/Whirlpools/Hot Tubs/Saunas
Dishwashers
Drinking Fountains
Laundry – Standpipes
Lavatories (Common Wash Basins)
Stall Showers
Urinals
Sump Pumps
Water Piping
Bidet
Domestic Water Tanks/Pumps
Ice Makers
In-sink Garbage Disposals
Sinks (Residential)
Toilets (Water Closets)
Washing Machines
Sanitary Piping (Soil-Vent)
Area/Yard Drains
PW1B AMENDMENTS
File a PAA for the PW1B for all work not cited above, such as modifications or additions to: gas lines and systems; sprinklers/standpipes; roof drains; and RPZ/backflow preventers (primary). All permitted, approved plans must be kept current and accurate. The Schedule B, if necessary, and/or plans must be amended at the completion of the work and before sign-off – not after each comment by the inspector.
EXTENUATING CIRCUMSTANCES
In exceptional cases, amendments to the approved PW-1B and plans may not be practical on short notice, such as to correct an issue highlighted by a Buildings inspector. In cases when it may be necessary to make changes in lieu of immediately filing a PAA, a Department plumbing inspector or spot-check audit inspector will accept the below documentation from the professional engineer or registered architect of record:
1. A letter describing the intended changes; or
2. A sketch of the work showing the intended changes; or
3. An added bubble on the approved plans
The PE or RA of record must include his or her seal and signature on above documentation, allowing the Licensed Master Plumber or Licensed Fire Suppression Contractor to inspect the work not included in the original plans and without waiting for the plan examination/PAA procedure. With plumbing, sprinkler or standpipe work, all plans must be formally amended prior to sign-off.
DOB'S ACCEPTANCE OF PLANS AT THE JOB SITE
DOB APPROVED PLANS:
DOB Plumbing inspectors, specifically the Enforcement Division, only accept two types of copies of plumbing plans. They accept approved plans as perforated copies as well as copies of approved plans submitted via the DOB HUB. No other copies are acceptable. Where acceptable copies are not available original plans must be present otherwise Enforcement Inspectors can and will fail inspections and may write violations to the Licensed Master Plumber for not following the Administrative requirements of the Building Code. Many Licensed Master Plumbers assume that DOB approved plans and DOB HUB approved plans are the same but in fact they are not.
ADHESIVE ANCHORING INTO CONCRETE UNDER 2014 BUILDING CODE
Please be advised that according to section 1704.32 of the New Building Code, effective December 31, 2014, installers of adhesive anchors will need to be certified in accordance with American Concrete Institute (ACI) section 318. That provision states that certification can ONLY be obtained at ACI training centers. Engineers and contractors should be aware of the impact this new certification process will have on the plumbing community. Here are a few notable aspects of this new code requirement:
1. This Code requirement is ONLY for adhesive anchoring into CONCRETE (not terracotta, porcelain, etc).
2. Please be advised this requirement is ONLY on jobs filed on or after December 31, 2014.
3. Second, ACI currently only has 11 certified training centers in the entire State of New York and will unable to train the estimated 40,000 trades persons throughout the New York City construction community that will likely need the certification at some point in the near future. This training impacts not only plumbing industry but trades including electrical workers, mason tenders, iron traders, and others. There is no way all persons who currently use adhesive anchors will be able to be certified by the effective date of the new Building Code or even soon thereafter.
4. According to our research, the cost of this ACI 2-day certification program is $900 per person. The Plumbing Foundation is working with DOB and other trade associations on this issue. There are discussions on the possibility of extending this requirement to a later date, in order for the construction industry to get personnel traded by ACI as well as the possibility of alternate trainers besides ACI. The Plumbing Foundation will keep the industry apprised to what DOB's determination.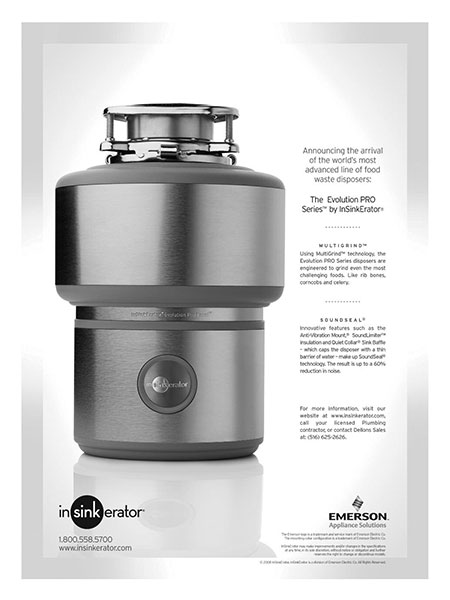 THE PIPECASTER is published by The Plumbing Foundation City of New York, 44 West 28th Street., 12th Floor. New York, New York; (212) 481-9740; Fax:(212) 481-7185. Lawrence J. Levine, Chairman; Thomas Maniuszko, Vice Chairman; Louis J. Buttermark, Treasurer; Stewart O'Brien, Executive Director; Terence O'Brien, Editor. Board of Directors: George Bassolino, Paul Belli, Peter Bisso, Marc Breslaw, Louis J. Buttermark, Harris Clark, Angelo Lemodetis, Lawrence J. Levine, Adam Levy, Scott Lyons, Thomas Maniuszko, Andrew Moran
FOUNDATION'S ENVIRONMENTAL STATEMENT
Since its establishment in 1986 the Plumbing Foundation has worked diligently to ensure that the plumbing industry has as little a "carbon footprint" on New York City as possible. The plumbing industry has historically utilized environmentally friendly materials like recycled cast-iron and copper piping/fittings. The Foundation will continue its role of protecting New York City as well as being an advocate for the environment by strengthening its water/sanitary regulations thereby reducing the City's wasteful water consumption.