7-HOUR LICENSE RENEWAL COURSE
SUNY Empire State College 7 CTLTC is one of two course providers for 7-Hour License Renewal Course available for persons seeking to renew their DOB issued plumbing and/or fire suppression license. The next course will be held in mid April 2016. There will also be small (20 person max) in-house courses offered throughout 2016 starting in June. To register for any SUNY Empire State CTLTC courses go to the website listed below:
(APRIL COURSE WILL BE POSTED BY FEBRUARY 1, 2016.)
REMINDER- As a NYC certified training program, all participants who complete the 7-hour course will receive a certificate of completion. This course satisfies the requirements necessary to renew a certificate of competence or license for a licensed master plumber and for a licensed master fire suppression piping contractor. Pursuant to New York City Department of Buildings 2014 Administrative Code, Section 28-40.12 and NYC Rule section 19-02, this course must be taken within two years prior to licensee's renewal date.
DOB INSPECTION READY
Inspection Ready (IR) is now active and all plumbing inspections and gas authorization requests must be conducted through this system. The Plumbing Foundation hopes to continue its efforts of informing the industry on the particulars of the requirements for this system and how to navigate through it. We also hope to raise awareness with DOB officials of any errors with the system.
DOB's website describes its efforts to implement this new online processing system as "making it easier to schedule inspection appointments, [providing] more precise inspection scheduling and improv[ing] inspection tracking and notifications." It also states that "[IR] will improve our service by standardizing our Inspectors' electronic checklists- and allow industry members to certify certain objections electronically, eliminating the cost of re-inspections." These lofty goals of IR are certainly laudable. We do wish, though, that DOB had used the various construction trades to better test the mechanics of the new systems before going operational for all trades, in all boroughs and in one day.
The Plumbing Foundation has been reviewing the new system and continues to have concerns about various aspects. The Foundation has been in communication with DOB over issues with this new system. For instance, the system currently makes no mention and seemingly does not require that gas pipe welding documentation be submitted at the time of first roughing, despite this being required by the Fuel Gas code. Although pre-testing the system with small groups of real contractors would have been a better practice, DOB, in particular Thomas Connors, has been extremely responsive in correcting deficiencies in the live system
The only time that gas pipe welding documentation is required to be submitted is after the first gas roughing. Furthermore, the document required is listed in the IR manual as a "welder's affidavit," which, after clarification, is a catchall term for pipe welding documentation. DOB has since corrected this error. IR is a "work in progress" and oversights like the pipe welding matter are being brought to DOB's attention by the Foundation. Some of the notable issues with IR or changes to how inspections are conducted are:
IR allows owners and owner expediters to request gas inspections. The Foundation believes the New York City Building Code only allows licensed master plumbers to request gas inspections.
Please note, that for advance notice inspections, only the licensed master plumber or their delegate(s) can request or enter a particular job's inspection results for any and all plumbing/gas inspections. However, gas authorization, after all inspections have been conducted, can be requested by the owner.
The help desk is no longer available for issues that arise in permitting, either. No inspection requests will be accepted in person, by phone or by the old online request portals on the Department's website.
In order to cancel an already scheduled IR inspection, the system does not allow computerized cancelations. In order to cancel an inspection you will need to contact the borough in which that job is occurring via email or the phone number listed in IR for that specific job. When an advance notice is cancelled, an email confirmation will be sent to the LMP.
IR has scheduling issues and assigning actual inspection dates and times. Notification of inspection time slots to contractors should not be sent after business hours or on weekends. An issue with the routing software was found and has been resolved.
IR lists an inspection that is canceled as "failed" but in the comments it is correctly displayed that the job did not fail but actually canceled. This issue has been reported and referred to the system programers for correction.
The DOB website has manuals and tutorial videos explaining how to use IR and we encourage everyone to read and watch these. Find these and other resources at the following link:
http://www1.nyc.gov/site/buildings/industry/insp-ready-resources.page
We encourage those throughout the industry to contact the Foundation if they encounter any systemwide or issues with IR.
DOB needs to work on getting some of the kinks out of IR before it runs properly. Overall this new system will be great for the entire construction industry once contractors, owners, and DOB inspectors fully understand how to use IR. The Plumbing Foundation will continue to bring what we feel are errors and issues with IR to DOB's attention.
NEW DOB WEBSITE
Please note that DOB, in addition to changing how inspections are requested and reported, recently changed its website layout as well. The Foundation strongly suggests that people familiarize themselves with the new layoff. (note that due to Inspection Ready the OP98 and BO-25 form no longer exist. A listing of all current plumbing forms can be found using the link below). So, be aware with the new website there are some items/forms mislabeled, hard to find, and some that are missing. DOB is working on correcting these issues.
http://www1.nyc.gov/site/buildings/industry/master-plumbers-plumbing-forms.page
IN MEMORIAM
A close friend of the Plumbing Foundation, Mahlon "Clint" Taylor, tragically lost his battle with Prostate Cancer on Thursday, November 19, 2015. Clint, born on June 11, 1926 was a WWII veteran who served under General Patton. He studied Business Administration and Accounting at Strayer College, and served on various boards in different capacities throughout his professional career. He was employed for a combined total of 50 years by two manufacturing firms. In 1989, he joined the In-Sink-Erator Co. as a New York Area Manager for the express purpose of lobbying New York City to lift the ban on Food Waste Disposers. As a result of those efforts, the ban on Food Waste Disposals was lifted on September 11, 1997. The work that Clint did with In-Sink-Erator had a lasting effect on New York City and the plumbing industry. He will be missed.
HAPPY HOLIDAYS!!
Season's Greetings and Good Wishes for the New Year from Plumbing Foundation!
PLUMBING FOUNDATION E-BLAST
SIGN UP NOW TO BE ON THE PLUMBING FOUNDATION E-BLAST LIST!
Do you want to stay current with information that comes out of DOB, DEP, the Health Department and others?
Do you want to stay current on what the Foundation is doing to make the plumbing industry safer and more efficient?
IF SO, THEN CONSIDER SIGNING UP TO RECEIVE OUR E-BLAST.
The Plumbing Foundation's E-Blast list is used to keep working professionals, businesses, and others in the plumbing industry aware of new regulations, laws, rules, and other events that affect them. City rules and regulations change all the time and signing up for the E-Blast helps the Foundation stay in touch with everyone who may be affected by legislative and regulatory changes.
PLEASE SEND YOUR EMAIL TO:
nycplumbercomm at gmail dot com
TO JOIN THE PLUMBING FOUNDATION'S E-BLAST LIST-SERVE.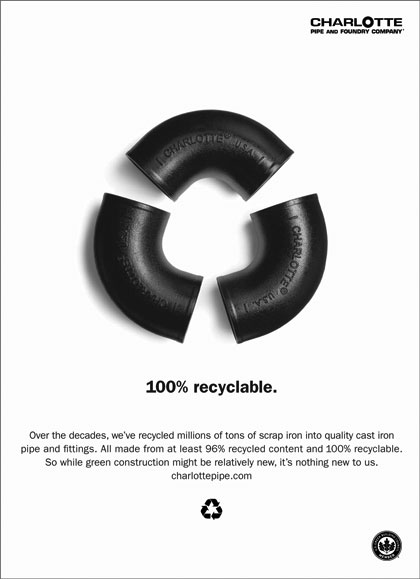 FOUNDATION'S ENVIRONMENTAL STATEMENT
Since its establishment in 1986 the Plumbing Foundation has worked diligently to ensure that the plumbing industry has as little a "carbon footprint" on New York City as possible. The plumbing industry has historically utilized environmentally friendly materials like recycled cast-iron and copper piping/fittings. The Foundation will continue its role of protecting New York City as well as being an advocate for the environment by strengthening its water/sanitary regulations thereby reducing the City's wasteful water consumption.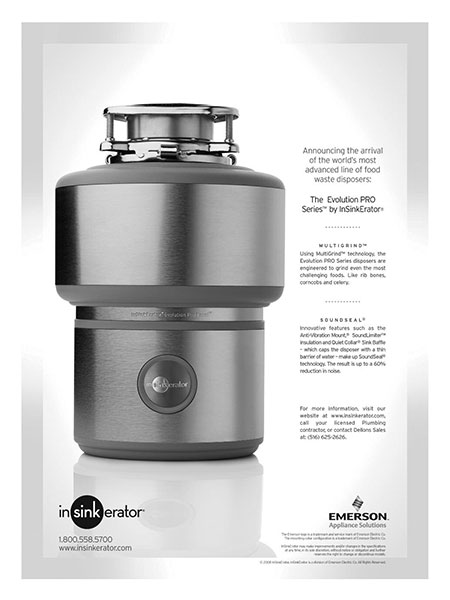 THE PIPECASTER is published by The Plumbing Foundation City of New York, 44 West 28th Street., 12th Floor. New York, New York; (212) 481-9740; Fax:(212) 481-7185. Lawrence J. Levine, Chairman; Thomas Maniuszko, Vice Chairman; Louis J. Buttermark, Treasurer; Stewart O'Brien, Executive Director; Terence O'Brien, Editor. Board of Directors: George Bassolino, Paul Belli, Peter Bisso, Marc Breslaw, Louis J. Buttermark, Harris Clark, Angelo Lemodetis, Lawrence J. Levine, Adam Levy, Scott Lyons, Thomas Maniuszko, Andrew Moran