NEW LAWS ON GAS SAFETY IN NYC
On November 15, 2016, the New York City Council passed the package of 10 gas-related bills the Foundation supported in the hopes of increasing public safety. The two most important and impactful to the licensed plumbing community are Intro. 1088-A and Intro. 738-A. The Mayor signed the bills into law on December 6th.
Intro. 1088-A will now require the periodic safety inspection of gas piping systems inside buildings by licensed master plumbing firms, exempting R-3 classified occupancies (single-family homes) in New York City, at least every five years. According to Con Edison and National Grid, a universe of over 195,000 buildings will be covered by this law. Passage of 1088-A signals an important shift in the regulatory landscape of the Department of Buildings in New York City towards a "proactive" rather than "reactive" one. It will require a building owner to submit a report to the Department of Buildings that includes the inspection results of a licensed master plumber. The inspection process is:
At each inspection. in addition to the requirements prescribed by this article or by the commissioner. all exposed gas lines from point of entry of gas piping into a building, including building service meters, up to individual tenant spaces shall be inspected for evidence of excessive atmospheric corrosion or piping deterioration that has resulted in a dangerous condition, illegal connections, and non-code compliant installations. The inspection entity shall also test public spaces, hallways, corridors, and mechanical and boiler rooms with a portable combustible gas detector to determine if there is any gas leak, provided that such testing need only include public spaces, hallways and corridors on floors that contain gas piping or gas utilization equipment.
Gas piping systems will now be subject to the same type of regulatory guidelines that boilers, sprinkler systems, facades, and water tanks have all been subject to for years. If this law was in effect a few years ago, the illegal gas work that caused the deadly explosion in March of 2015 in the Lower East Side may have never occurred, as the routine periodic inspection could have detected the tampering of gas.
Throughout the past 18 months, the Foundation's efforts to communicate the importance of 1088-A's passage always centered on the need for proactive safety inspections of gas piping systems, which–barring some major problem arising–would have never been inspected for damage, illegal hookups, etc. The tragic explosion in the East Village in 2015 was the direct result of illegal activity–illegal activity that possibly could have been detected if the system had been subject to periodic safety inspection And while explosions are rare, issues with gas piping systems are not.
It was the robust dialogue between New York utilities and plumbing firms, City agencies, and elected officials that resulted in 1088-A's passage.
Because of these open lines of communication, we can all look forward to a healthier, safer New York City, and we look forward to further dialogue with the same parties as these laws are implemented over the coming years. Effective date January 1, 2019. The Foundation is already working with National Gas Association, Utilities and other parties to provide training in inspection procedures.
Another bill that passed was Intro. 738-A, which requires individuals in the employ of licensed master plumbers to be tested and registered to have the ability to perform gas work. With the passage of 738-A, all gas work performed in New York City must be performed by a licensed master plumber or a person working under the direct and continuing supervision of a licensed master plumber. This qualification requirement will further ensure the public's safety, as only qualified professionals who have undergone the proper training will be permitted to perform gas work. This requirement will go into effect January 2020.
For further details of Intro. 1088-A or 738-A, please visit the Plumbing Foundation's website to read both bills in their entirety.
NO GAS SELF-CERT IN MANHATTAN
On November 22nd, the Department of Buildings (DOB) ended the ability for gas test and gas finish to be self-certified in Manhattan by licensed master plumbers, meaning that physical inspections are now required and must be witnessed by a DOB inspector. The Plumbing Foundation applauds this change by the Administration and considers it to be a vital step in combatting illegal gas work and the small amount of licensed gas work that is of an inferior quality. The Department has indicated that this change in policy, requiring physical inspections of all gas tests and gas finishes, should be going citywide sometime in 2017, but no specific date has been issued at this time. The Plumbing Foundation will continue to provide updates on this important change to the inspection process as more information becomes available from DOB.
NEWS FROM DOB ON EWN GAS WORK
DOB issued a service notice, in late November, regarding Gas Emergency Work Notifications (EWN) affecting Manhattan only (see the content of the service notice below).
Also, the Plumbing Foundation has yet to fully review or comment on the update, and are not sure how the EWN process works outside of Manhattan. The Foundation will provide further updates and guidance as we learn more. PLEASE NOTE: We have been informed by DOB that this notice will be amended due to errors.
"This will also apply to all emergency work requiring gas finish inspections in Manhattan. All other emergency work will continue to be accepted as a self-certification in DOB NOW: Inspections.

How to report and File a Gas Emergency Work Notification

A Licensed Master Plumber (LMP) must submit a gas Emergency Work Notification (EWN) to the LAA Unit by emailing DOBEWN@buildings.nyc.gov. The appropriate utility should also be notified per the instructions below. The sender will receive an auto-reply email response from the Department and can commence emergency work. The auto-reply email must be posted at the site until the LAA Unit provides an Emergency Work Issuance Notice.

The EWN email must include:

Subject Line

Address of the emergency
Licensee's name and license number
A brief description of the emergency

The body of the email should note:

What system is affected
Description of the emergency condition

Utility Notification

National Grid – EWN submission to the LAA Unit should include nationalgrid-newyork@mailca.custhelp.com in the 'To' section of the email
Con Edison – The DOB EWN auto-reply must be uploaded to the Con Edison Project Center

The LAA Unit will provide an Emergency Work Issuance Notice, which includes the EWN number within 24 hours of the next normal business day The Emergency Work Issuance Notice must then be posted at the site.

Subsequent Filing Requirements

An LAA application for a permit must be filed with the Department in accordance with Section 28-105.4.1 after receiving the Emergency Work Issuance Notice but before the expiration date of the notice.

Final Inspection Request in DOB NOW: Inspections

When LMP is ready for a Gas Finish inspection, the Department requires the inspection request be submitted through DOB NOW· Inspections using the LAA application number related to the EWN.

The request for the Gas Finish inspection must include the following to avoid rejections or failed inspections:

In the comments section, include 'emergency work gas leak EWN#'
Upload a scanned copy of the EWN approval from the LAA Unit and a sealed Statement of Emergency Work completed on the licensee's letter head with a statement that there was a gas test performed by the utility and that the utility has re-energized the gas.
Email the appropriate borough Plumbing Unit.

Sign-Off Request in DOB NOW: Inspections

After the Department has performed the Gas Finish inspection, the Licensed Master Plumber must submit the sign-off request.

The request for sign-off must include the following to avoid rejections:

Select the Emergency Work checkbox on the sign-off request form
Enter the EWN number in the EWN# field.

Sign-Off Approval

The LAA will be signed off upon approval by the Plumbing Unit
PLUMBING FOUNDATION E-BLAST
SIGN UP NOW TO BE ON THE PLUMBING FOUNDATION E-BLAST LIST!
Do you want to stay current with information that comes out of DOB, DEP, the Health Department and others?
Do you want to stay current on what the Foundation is doing to make the plumbing industry safer and more efficient?
IF SO, THEN SIGN UP TO RECEIVE OUR E-BLAST.
IT'S FREE!!!
The Plumbing Foundation's E-Biast list is used to keep working professionals, businesses, and others in the plumbing industry aware of new regulations, laws, rules, and other events that affect them. City rules and regulations change all the time and signing up for the E-Biast helps the Foundation stay in touch with everyone who may be affected by legislative and regulatory changes.
PLEASE SEND YOUR EMAIL TO:
nycplumbercomm at gmail dot com
TO JOIN THE PLUMBING FOUDATION'S E-BLAST LIST-SERVE.
LICENSE RENEWAL COURSE
REMINDER -As an NYC certified training program, all participants who complete the 7-hour course will receive a certificate of completion. This course satisfies the requirements necessary to renew a certificate of competence or license for a licensed master plumber and for a licensed master fire suppression piping contractor. Pursuant to New York City Department of Buildings 2014 Administrative Code, Section 28-40.12 and NYC Rule section 19-02, this course must be taken within two years prior to licensee's renewal date. Please be advised that courses for 2017 will start in April and run every other month through December 2017.
HAPPY HOLIDAYS!!
Season's Greetings and Good Wishes for the New Year from Plumbing Foundation!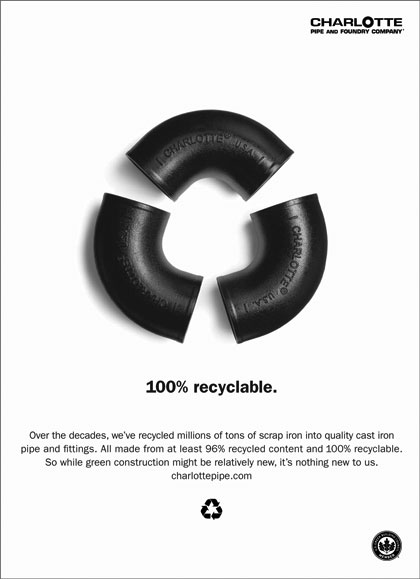 FOUNDATION'S ENVIRONMENTAL STATEMENT
Since its establishment in 1986 the Plumbing Foundation has worked diligently to ensure that the plumbing industry has as little a "carbon footprint" on New York City as possible. The plumbing industry has historically utilized environmentally friendly materials like recycled cast-iron and copper piping/fittings. The Foundation will continue its role of protecting New York City as well as being an advocate for the environment by strengthening its water/sanitary regulations thereby reducing the City's wasteful water consumption.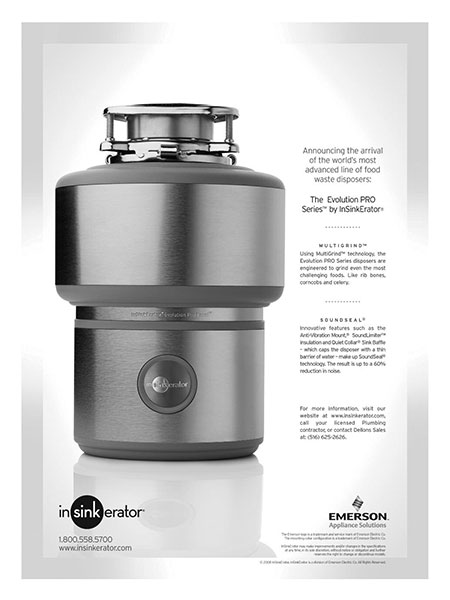 THE PIPECASTER is published by The Plumbing Foundation City of New York, 44 West 28th Street., 12th Floor. New York, New York; (212) 481-9740; Fax: (212) 481-7185. Lawrence J. Levine, Chairman; Thomas Maniuszko, Vice Chairman; Louis J. Buttermark, Treasurer; Stewart O'Brien, Executive Director; Terence O'Brien, Editor. Board of Directors: George Bassolino, Paul Belli, Marc Breslaw, Louis J. Buttermark, Harris Clark, Angelo Lemodetis, Lawrence J. Levine, Adam Levy, Thomas Maniuszko, Andrew Moran, Barr Rickman, Richard Turchiano Jr.