STEWART O'BRIEN RETIRING AFTER 20 YEARS AS EXECUTIVE DIRECTOR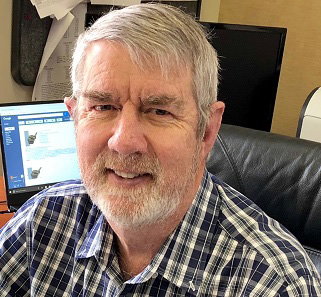 Stewart O'Brien is retiring from his position as Executive Director of the Plumbing Foundation City of New York, a position he has held for 20 years. Prior to the Plumbing Foundation, he was in private practice specializing in Administrative Law, served as an anti-corruption investigator as Deputy Inspector General of the Department of Corrections, and Inspector General of the Departments of Probation, City Planning, Buildings, and Board of Standards on Appeals. From 1986 to 1994 he served as Deputy Commissioner, First Deputy Commissioner, and Acting Commissioner of the Department of Buildings. Contemplating retirement, he agreed to be interviewed on his public and private career in the construction industry.
Pipecaster: What was it like working at the Department of Buildings in the 1980s?
O'Brien: When I arrived in 1986, the staff was actually still using carbon paper and almost all records were kept by pen and paper. My major operational undertaking was creating and implementing an integrated information system, which we named "BIS." When completed in 1992, virtually all operations were computerized and, for the first time, made directly accessible to the public and was the basis for all the upgrades and modifications made over the next 25 years. Interestingly, back in the 1980s, DOB received no extra funding or staff for this major effort. It was all done internally by DOB staff and 2 key people on loan from DGS.
Pipecaster: What was your greatest challenge?
O'Brien: I had been Inspector General of the Department of Buildings prior to becoming Deputy Commissioner. As Deputy Commissioner, I was responsible for all of DOB's day-to-day operations and administration, including plan examination, construction, elevators, electrical, plumbing, boilers, BEST safety squad, legislative affairs, systems, budget, and personnel. While as IG I had approached operations from a pure anti-corruption perspective, I soon realized that overly strict policies and procedures designed to prevent corruption actually complicated and slowed up the issuance of approvals, permits, inspections, and sign offs, which fed the breeding ground for payoffs — delays. This realization led to an increased sensitivity when considering the addition of new bureaucratic steps and an additional approach on our corruption training program including a "scared straight" segment.
Pipecaster: Are there any achievements that stand out?
O'Brien: Besides the creation of BIS, I would say safety legislation. Being involved in over 22 pieces of legislation to increase the safety of New Yorkers by drafting the actual legislation, developing the idea or shepherding the bill through to enactment. I was fortunate that the mission of my job at DOB and the Plumbing Foundation remained essentially the same — protecting the public. The passage of bills that increased penalties for unlicensed plumbing work, required periodic inspection of gas piping systems, required continuing education for licensed plumbers (established in 2001, 7 years before the City imposed the requirement on other licenses) were all examples of safety bills that could have emanated from either my public or private life. I am also proud that through educating public officials we have rebuffed continued efforts to repeal the 51% ownership rule that assures only skilled and licensed individuals can own and manage plumbing firms.
Pipecaster: What was your greatest frustration?
O'Brien: Over my 31 years in the construction industry on both the public and private side, I have seen a growing burden on small businesses due to unnecessary regulations. In the past, regulators always sought input from industry before new policies and procedures were put into place out of the desire to make sure new regulations would achieve their actual intended goal. Now, procedures are sometimes implemented without any input from the regulated community, which leads to errors or unnecessary burdens on the industry that could have been avoided if there were discussions before implementation. The private sector realizes that government ultimately has the responsibility to make the rules but simply obtaining input from the industry should not be viewed as improper collusion. The overwhelming majority of the 1,100 plumbing firms in the City are small businesses — imposing unnecessary burdens on them makes no sense. Sometimes bureaucrats only consider what is easier for their internal processes without considering the impact on the public they serve.
The licensed plumbing industry has also been disappointed that the City has not been more aggressive in cracking down against unlicensed firms performing plumbing work and the few licensed firms who operate outside the law. The City used to run sting operations, City investigators posing as property owners, to catch unlicensed plumbing and electrical firms. Sadly, that tool has not been utilized in many years.
Pipecaster: What was most rewarding?
O'Brien: The Foundation was started in 1986 for a simple reason — the industry wanted to help lead the effort to protect the City's water supply and gas systems. Contractors fund that effort motivated by a desire to support a trade that they grew up in while also serving the public good. Not only do they contribute financial support but they devote a lot of time and energy. I have met many really good people and have enjoyed working with them. Under the Chairmanship of such industry leaders as Herb Greenberg, Richard Farrell, Robert Greenberg, and Larry Levine, the Foundation has established itself as the "go-to" resource for the plumbing industry, whether it be inquiries from the press, public officials, or green advocacy groups. These entities know the Foundation always gives a straight answer and we have therefore developed a certain respect. The Foundation's "nonsectarian" make-up — meaning that it includes both small and large contractors and union and non-union contractors, as well as the plumbing engineering community — has only added to our credibility. It was truly rewarding to be a part of establishing that reputation as well as achieving safety legislation. I will miss working with all those great people.
Pipecaster: Any hopes for the future?
O'Brien: Since its inception in 1986, the Foundation has been the leading voice for the plumbing industry in addressing new technological innovations to reduce costs, implementation of green systems to minimize water usage, and fighting efforts to allow unlicensed individuals to majority own and control licensed firms.
I hope the Foundation continues those efforts for at least another 31 years. I also hope that the slogan "The plumber protects the health of the nation" is truly accepted by agency officials as true. Sometimes they only think of plumbers as repairing toilets and sinks and forget that the licensed firms are responsible for highly technical systems involving natural gas installations, backflow, and so many more health and safety systems. The Foundation must keep educating City leaders on their important role.
CITY COUNCIL ADOPTS INTRO. 1307-A, WHICH STILL REQUIRES FIVE YEARS OF EXPERIENCE
On October 31, 2017, the City Council adopted a bill (Intro. No. 1307-a), which amends the NYC Charter by lowering the required number of years of experience to become a Department of Buildings Inspector from 5 years to 2 years. However, after urging from the Foundation, the bill still requires 5 years of experience for inspections on medical and natural gas piping and backflow prevention devices.
The original bill lowered the number of years of experience for all DOB inspectors. The Plumbing Foundation provided feedback and emphatically opposed this new requirement for inspections on plumbing work due to the safety implications. The bill was amended to provide an exception requiring 5 years of experience for "gas piping and electrical work." The Foundation still believed this was not comprehensive enough and continued to work with the City Council and its staff to reach a compromise that is reflected in the adopted language. Five years of experience will still be required for certain DOB inspections.
The Plumbing Foundation is dedicated to upholding the integrity of the industry, including the qualifications of DOB inspectors. The Foundation will continue working with the City Council and the de Blasio Administration to ensure plumbing-related policies remain safe and at high standards.
CITY COUNCIL ADOPTS INTRO. 657-A, REQUIRING LANDLORDS TO FILE BUILDING WATER TANK INSPECTIONS
The Plumbing Foundation is pleased to announce that on November 16, 2017, the City Council adopted a bill (Intro. No. 657-A), originally drafted by the Foundation, which codifies a rule requiring landlords to file building water tank inspections with the NYC Department of Health and MentalHygiene. Those inspection reports will be made available to the public on the DOHMH website, along with information on how to submit complaints related to water tanks.
The bill also requires DOHMH to report annually to the City Council the estimated number of water tanks in the City, the number of water tank inspections received by DOHMH, and the number of violations issued for non-compliance by landlords, including for not completing inspections, not submitting reports, and not correcting unsanitary conditions. The first report to the City Council will be due March 1, 2019. These requirements are vital to maintaining water tank cleanliness in order to prevent disease-causing bacteria in New York City residents' drinking water.
The Plumbing Foundation is dedicated to protecting the City's water supply. We will continue working with the City to ensure plumbing-related policies promote safety and transparency.
14 ARRESTED FOR BRIBERY SCHEMES, INCLUDING FOR COVER UP PLUMBING
Fourteen people were arrested on October 25, 2017 for bribery schemes related to construction work and inspections. Among those arrested were two city inspectors, a certified asbestos investigator, and a licensed master plumber. The city inspectors — Hiram Beza and Dean Mulzac — are accused of receiving cash and other bribes from property managers to ensure they would blindly approve inspections. The asbestos investigator, Alexander Kogan, created false reports for property managers in exchange for $1,500–$3,000 per report. Henry Samuels, a licensed master plumber, is accused of selling his license to unlicensed plumbers, receiving up to $2,000 per job. The investigation into Samuels found gas piping was installed by unlicensed persons. Samuels faces up to 4 years in prison. All defendants are facing charges including those for bribery, forgery, and official misconduct. These arrests follow similar arrests made in January of this year, which included employees of National Grid.
The Plumbing Foundation is committed to combating unlicensed plumbing and cover up plumbing work in New York City, as it poses a grave risk to public health and safety. We applaud the city's efforts to curb these dangerous practices.
UPDATED CONTACT LIST FOR DOB PLUMBING CHIEFS AND ASSISTANT CHIEFS
ENFORCEMENT:
CHIEF: Shawn Jones
sjones@buildings.nyc.gov
212-393-2557
ASST. CHIEF: Rafael Truelsen
rtruelsen@buildings.nyc.gov
212-393-2557
MANHATTAN:
CHIEF: Henry Snyder
hsnyder@buildings.nyc.gov
212-393-2554
ASST. CHIEF: Daniel Colone
dcolone@buildings.nyc.gov
212-393-2554
BRONX:
CHIEF: Michael Brewi
mbrewi@buildings.nyc.gov
718-960-4706
ASST. CHIEF: Israel Rodriguez
irodriguez@buildings.nyc.gov
718-960-4708
BROOKLYN:
CHIEF: Haroldo Blanco
hblanco@buildings.nyc.gov
718-802-3723
ASST. CHIEF: Cesar Ayala
ceayala@buildings.nyc.gov
718-802-3714
QUEENS:
CHIEF: William Cassidy
wcassidy@buildings.nyc.gov
718-286-7667
ASST. CHIEF: Elias Katsihtis
ekatsihtis@buildings.nyc.gov
718-286-8350
STATEN ISLAND:
CHIEF: Daniel Prendergast
dprendergast@buildings.nyc.gov
718-420-3599
SMAKT™: Professionally-designed, made-to-order, and on the market now
Have you ever been on a job site and wondered how many cores would be needed to complete the project? Well, the founders of Brener Tools have been in this very predicament, which, fortunately for the plumbing industry, led to the creation of SMAKT™.
Seth Breslaw, an NYC Licensed Master Plumber, and his partner created the patent-pending drilling and drain setting tool known as SMAKT™. It began in 2014 when the two were compiling materials for a job site and recognized if the outer ring was able to merge with the center drive bit at the same instance, it would be more cost-effective and labor-efficient. And so the idea for SMAKT™ was conceived: a tool that allows the user to drill two holes without changing the bit. Why is this so innovative? As Brener Tools CEO Seth Breslaw explains, it will save you anywhere from a half-hour to an hour, depending on the concrete. That means it will save you time, money, and man-power. It will be an asset for many different trades, and is available for the low-cost of $200. For further details, visit: http://www.brenertools.com/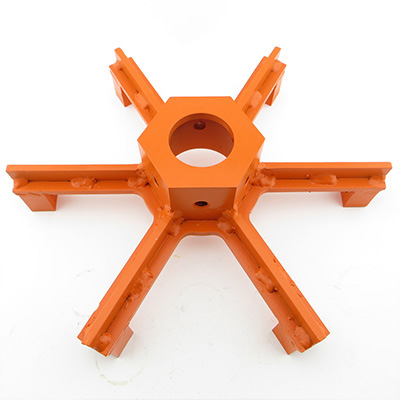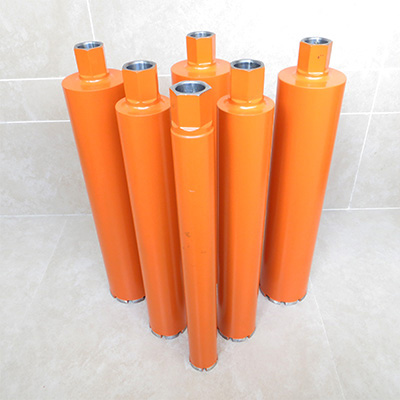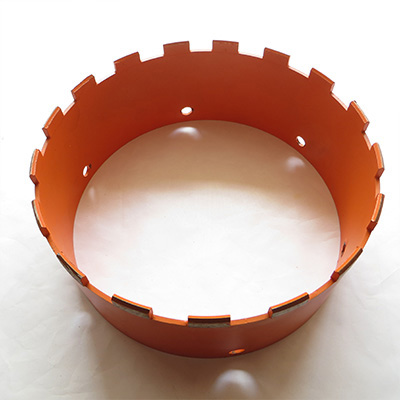 THE PLUMBING FOUNDATION'S ENVIRONMENTAL STATEMENT
Since its establishment in 1986, The Plumbing Foundation has worked diligently to ensure that the plumbing industry has as little a "carbon footprint" on New York City as possible. The plumbing industry has historically utilized environmentally friendly materials such as recycled cast-iron and copper piping/fittings. The Foundation will continue in its role of protecting New York City as well as being an advocate for the environment by strengthening its water/sanitary regulations and thereby reducing the City's wasteful water consumption.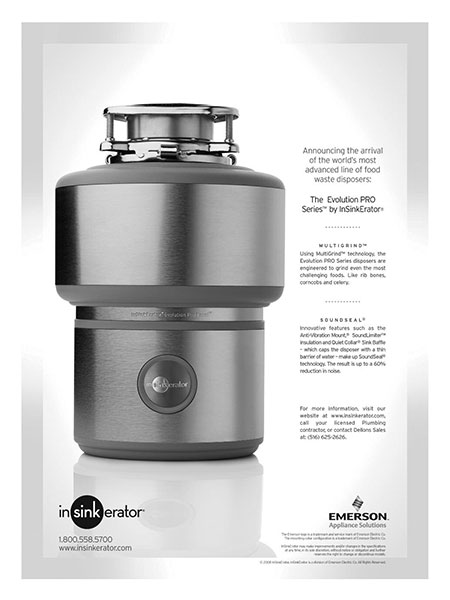 THE PIPECASTER is published by The Plumbing Foundation City of New York, Inc.; 44 West 28 Street, foor 12, New York, NY 10001; (212) 481-9740; Fax (212) 481-7185; Lawrence J. Levine, Chairman; Thomas Maniusko, Vice Chairman; Louis J. Buttermark, Treasurer; Stewart O'Brien, Executive Director; April McIver, Editor. Board of Directors: George Bassolino, Paul Belli, Marc Breslaw, Louis J. Buttermark, Harris Clark, Angelo Lemodetis, Lawrence J. Levine, Adam Levy, Thomas Maniusko, Andrew Moran, BarrRickman, Richard Turchiano