LICENSE RENEWAL COURSE
The Construction Trades License Training Corporation's (CTLTC) first course for the new year will be:
THURSDAY, APRIL 11, 2013
We urge anyone seeking to renew their License to please use the CTLTC's website to sign up.
REMINDER- Completion of this 7-hour course satisfies the requirement for both Licensed Master Plumbers and Fire Suppression Contractors seeking to renew their license(s) which, under the 2008 Administrative section of the Building Code, is a three year license period. Licensees are required to take the 7-hour course within 24 months prior to the expiration of the license.
DOB SERVICE UPDATE
Low- and High-Pressure Boilers
Inspection and Report Deadlines Extended
"This year's inspection cycle for low- and high-pressure boiler was extended to December 31, 2012. In addition, reports for these inspections are now due no later than February 15, 2013.
Annual inspections are required for low- and high-pressure boilers as per 2008 NYC Administrative Code 28-303.2.
For more information regarding inspection deadlines, please read the Rules of the City of New York 103-01 and 103-05, available on the Rules on the Code & Reference section at nyc.gov/buildings."
LETTER FROM THE EDITOR
Is a license becoming obsolete for small – medium size alterations?
Even though there are over 1000 plumbers licensed by the City there have always been a band of unlicensed handymen doing plumbing work in small residential and commercial buildings. Now though the problem is getting so out of hand that this unlicensed group has come out the shadows and not only perform plumbing and gas work they OPENLY ADVERTISE their services over the internet and provide written bids to owners.
We understand that DOB has limited resources but the City must understand that the licensed community is now questioning the importance of a license. If you are going to do plumbing or gas work on new buildings, or large alterations, the owners still require a licensed firm. That is no longer true on smaller jobs. This is due, in part, because the City has rarely taken action against unlicensed firms (and when they do, they hardly publicize it). Resources are so low that when the City receives a complaint that an entity is advertising and performing plumbing work without a license its standard response is, rather than investigate and prosecute, they simply send a letter to the entity asking them to stop.
NEW DOB CALL CENTER PHONE NUMBERS
Below is the list of the Department of Buildings new call center numbers:
(212) 566-3625
(212) 566-3587
(212) 566-3605
WAGE THEFT PROTECTION
IMPORTANT NOTIFICATION
As a reminder, under the New York State Wage Theft Prevention Act, at the time of hire and on February 1st of each year each employee must be provided an Acknowledgement Form detailing certain information (wages, payday, etc.) which must be signed by the employee and retained by the employer for 6 years.
For further information on the NYS Wage Theft Protection Act of 2011, as well as acknowledgement forms please use the link below to the New York State Department of labor:
http://www.labor.ny.gov/workerprotection/laborstandards/workprot/lshmpg.shtm
NEWS FROM DEP ON UPGRADED INFORMATION
City to Begin $14 Million Upgrade of Water Delivery System in Forest Hills, Kew Gardens, Richmond Hill and Far Rockaway
"Project Will Improve Water Quality, Pressure, and Distribution in These Neighborhoods
The New York City Departments of Environmental Protection (DEP) and Design and Construction (DOC) today announced a project that will replace aging water mains and improve the distribution system and water quality in Forest Hills, Kew Gardens, Richmond Hill, and Far Rockaway, Queens. The majority of the unlined cast iron water mains in these neighborhoods are more than 60 years old.
The work includes the replacement of 20 inch, 12 inch and 8 inch diameter water mains that serve residential and commercial properties. The new distribution system will also replace dead ends with looped mains and thereby improve water quality by ensuring that it is always moving.
This capital infrastructure upgrade is one of 217 similar projects in Queens that are either under construction now or are in the planning and design phase. Investing in water distribution and sewer infrastructure is a central part of DEP's upcoming capital plan. In Queens, the DEP Executive Budget includes $921 million of capital investments from Fiscal Year 2012-21.
DEP manages New York City's water supply, providing more than one billion gallons of water each day to more than nine million residents, including eight million in New York City. The water is delivered from a watershed that extends more than 125 miles from the city, comprising 19 reservoirs, and three controlled lakes. Approximately 7,000 miles of water mains, tunnels, and aqueducts bring water to homes and businesses throughout the five boroughs, and 7,500 miles of sewer lines and 96 pump stations take wastewater to 14 in-city treatment plants. DEP has nearly 6,000 employees, including nearly 1,000 in the upstate watershed. For more information, visit www.nyc.gov/dep, like us on Facebook at www.facebook.com/nycwater, or follow us on Twitter at www.twitter.com/nycwater."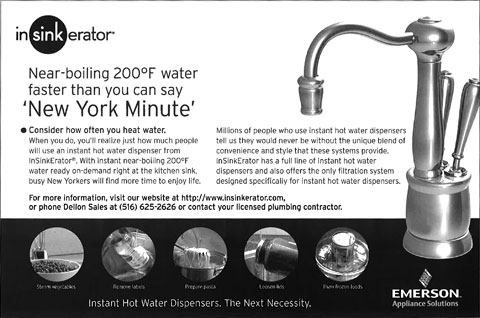 The $14 million infrastructure upgrade, funded by DEP and managed by DOC, will begin in March 2013 and include the installation of nearly 13 miles of new ductile iron water mains. The work will be done in phases with the full project expected to be completed in 2015.
"Public health and the future growth of New York City are contingent on having an adequate supply of high quality water and over the last decade we have invested $10.5 billion to upgrade our water supply and distribution systems," said DEP Commissioner Carter Strickland. "By installing nearly 13 miles of new water mains we will ensure adequate water pressure for firefighting, basic sanitation, and clean drinking water for these Queens neighborhoods for decades to come."
"Starting this spring, we will install almost 13 miles of new water mains to improve water delivery and quality for thousands of Queens residents. This will be a significant upgrade for the area's water system, which is many decades old. We look forward to continuing to work with DEP to complete this and other vital infrastructure improvements for the borough," said David Burney, Commissioner of the Department of Design and Construction.
New water mains will be installed on:
Union Turnpike between 164th Street and Utopia Parkway
Queens Boulevard between 69th Avenue and Union Turnpike
Queens Boulevard between 68th Drive and 76th Road
Queens Boulevard between 76th Road and Union Turnpike
Kew Garden Road between Union Turnpike and BOth Road
76th Road between Queens Boulevard and Grand Central Parkway
Edgerton Boulevard between Grand Central Parkway and Croydon Road
85th Avenue between 115th Street and Babbage Street
Park Lane South between 107th Street and Myrtle Avenue
Myrtle Avenue between Park Lane South and 111th Street
85th Avenue between Myrtle Avenue and Metropolitan Avenue
Metropolitan Avenue between 85th Avenue and Hillside Avenue
Hillside Avenue between Metropolitan Avenue and the Van Wyck Expressway
123rd Street between Metropolitan Avenue and Jamaica Avenue
130th Street between Hillside Avenue and Jamaica Avenue
Hillside Avenue between Kew Garden Road and the Van Wyck Expressway
111th Street between 101st Avenue and Atlantic Avenue
111th Street between Jamaica Avenue and Atlantic Avenue
Jamaica Avenue Between 107th Street and 111th Street
108th Street between Jamaica Avenue and Atlantic Avenue
109th Street between Jamaica Avenue and Atlantic Avenue
110th Street between Jamaica Avenue and Atlantic Avenue
91st Avenue between 107th Street and 111th Street
Beach 9th Street between Central Avenue and Empire Avenue
Dinsmore Avenue between Beach 9th Street and Beach 12th Street
Beach 12th Street between Central Avenue and Dinsmore Avenue
Neilsen Street between Central Avenue and Dinsmore Avenue
Channing Road between Neilsen Street and Beach 9th Street
Bolton Road between Beach 9th Street and Sage Street
134th Street between 91st Avenue and Jamaica Avenue
91st Avenue between 134th Street and Van Wyck Expressway State Road West
89th Avenue between 134th Avenue and Van Wyck Expressway State Road West
135th Street between 89th Avenue and 91st Avenue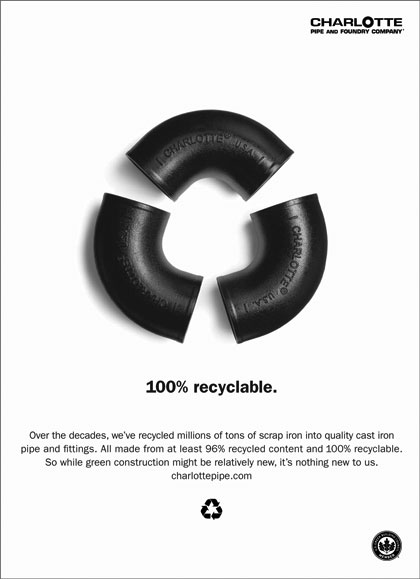 FOUNDATION'S ENVIRONMENTAL STATEMENT
Since its establishment in 1986 the Plumbing Foundation has worked diligently to ensure that the plumbing industry has as little a "carbon footprint" on New York City as possible. The plumbing industry has historically utilized environmentally friendly materials like recycled cast-iron and copper piping/fittings. The Foundation will continue its role of protecting New York City as well as being an advocate for the environment by strengthening its water/sanitary regulations thereby lessening the City's wasteful water consumption.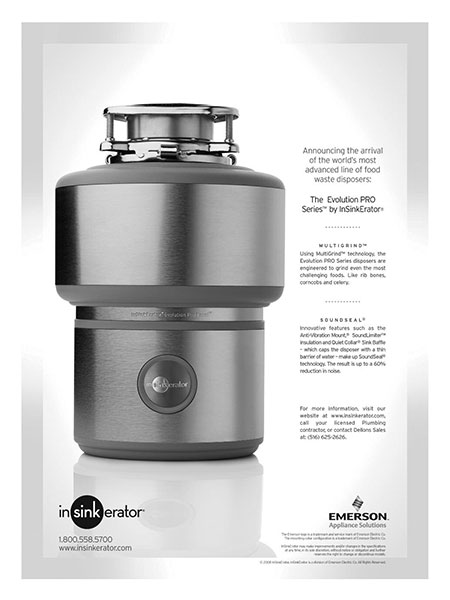 THE PIPECASTER is published by The Plumbing Foundation City of New York, 44 West 28th Street., 12th Floor, New York, New York; (212) 481-9740; Fax:(212) 481-7185. Lawrence J. Levine, Chairman; Thomas Maniuszko, Vice Chairman; Louis J. Buttermark, Treasurer; Stewart O'Brien, Executive Director; Terence O'Brien, Editor. Board of Directors: George Bassolino, Paul Belli, Marc Breslaw, Raymond Cardoza, Harris Clark, Lawrence J. Levine, Adam Levy, Scott Lyons, Robert Ricco, John Scarpinito