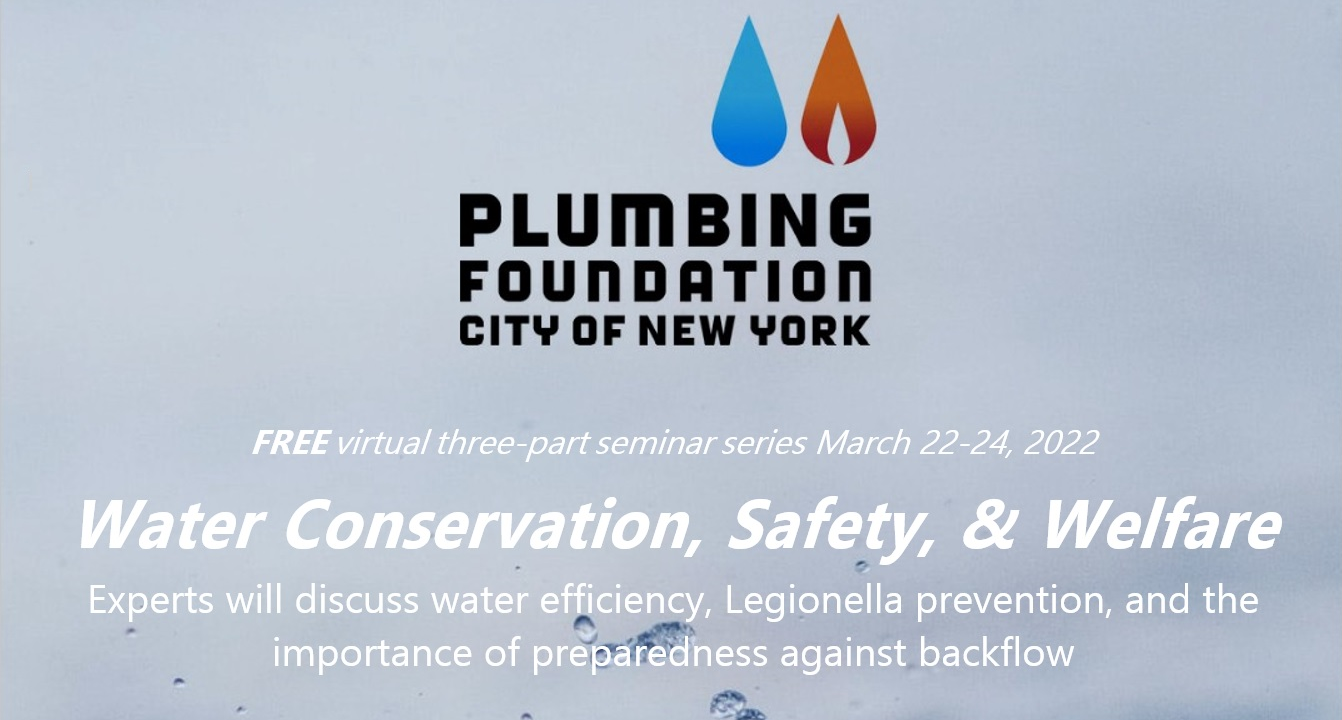 Please join the Plumbing Foundation for its FREE virtual three-part seminar series
March 22-24, 2022
! The
Water Conservation, Safety, & Welfare
series will entail experts discussing water efficiency, Legionella prevention, and the importance of preparedness against backflow. Please click on the applicable event to register!
Part 1: Water Efficiency – March 22, 2022 at 10-11am
Coinciding with World Water Day, a discussion on the role of the Licensed Master Plumber and ways owners can work with their LMP's to conserve water usage and increase sustainability.
Part 2: Legionella Prevention – March 23, 2022 at 10-11am
An overview on the Legionella problem and what more  can be done in New York City to prevent and combat Legionnaires' Disease.
Part 3: Backflow Preparedness – March 24, 2022 at 10-11am
A discussion on the impact of recent mega storms on NYC homeowners, the Citywide Climate Adaptation Plan passed by the NYC Council last October, as well as the existing backflow prevention requirements and why it is vital to comply with them, and what more can be done.
Registrants will receive a Zoom webinar link the day before the applicable event.